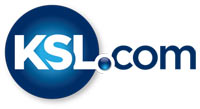 5 holiday traditions to start this year with your family
December 5, 2017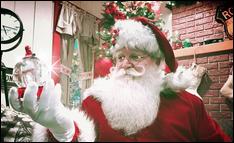 From making specific holiday foods to sending out wacky Christmas cards, every Utah family has traditions they look forward to each year.
Traditions are a key part of bonding with your family. They are specific rituals creating a source of identity, strength, and unity. Over time your family's traditions may change or need to be strengthened. This year you have a chance to decide with your spouse and kids the activities and places that will be part of your memories.
These five activities at Station Park each offer something different for every member of your family to enjoy. IHere you can spend memorable time together, celebrating the holidays year after year.
Visiting Mr. and Mrs. Claus with the kids and pets
Many families get pictures taken with Santa every year, but this year, you can visit Santa and share a meal with the Clauses in one place. Now through Dec. 24, families can meet the jolly couple at their snuggly cottage in Fountain Square at Station Park.
Santa hours are Monday through Saturday noon to 8 p.m. and Sunday noon to 6 p.m. Every child visiting Santa will get a treat. Mondays from 4-7 p.m., you can bring your furry friends to meet with Santa and they will also receive a treat. Photo packages are available for purchase or you can take one of your own to create a treasured memory for your family.
Saturday, Dec. 9, your family can enjoy breakfast with Santa at Harmons, with the proceeds donated to the Vista Education Campus in Farmington. The Farmington Fire Department will serve breakfast from 9-11 a.m. for $4 per person. For additional information call 801-928-2600.
Ice skating adventures
Ice skating is a fun winter tradition, that all ages can enjoy. Because ice skating rinks are only open during the cold months, skating with the family — and enjoying some hot chocolate when you start feeling too chilly — is a wonderful way to build family ties.
Now through Feb. 25, you can rent skates, hop onto the ice, skate to top-40 hits and see which of your family members has the best moves. The Station Park ice rink is open Monday-Friday 4-9 p.m., Saturday noon to 9 p.m. and Sunday noon to 6 p.m., with extended operating hours during the holidays. Children up to 12 skate for $4 and 13 years old and up are $6. The price includes the skate rental fee.
Pottery painting
Creative traditions can be fun when spent with your family at As You Wish Pottery. New to Station Park, this painting studio can accommodate up to 50 guests and each person is welcome to choose an individual piece to create. From cute holiday ornaments to large platters and cookie plates, the time spent creating family masterpieces will be priceless.
A sleepover (or should we say staycation) at the Hyatt Place
A sleepover at Station Park's new Hyatt Place hotel will bring the family closer together. From the free breakfast to the swimming pool and hot tub — a night away might be just what your family needs. Staycation essentials are available for all family members including Wi-Fi, gym, 24/7 Gallery dining and convenient access to impressive family dining and shopping opportunities.
Shopping for the family
In one convenient location off the FrontRunner station in Farmington, you can find all of the stores you need to get family holiday shopping done in a single visit. At Station Park on Park Lane, you'll find shops and boutiques with clothing, specialty lotions and soaps, jewelry and Apple merchandise.
Because it can be hard for smaller children and teenagers who don't yet have driver's licenses to get their holiday shopping done, making shopping a family tradition can give everyone the opportunity to pick out meaningful gifts.
With all these activities combined into a single gathering place, Station Park can be your one-stop spot for family traditions and memories. For additional information about the ice skating rink, shops, restaurants movie theater and more visit shopatstationpark.com.