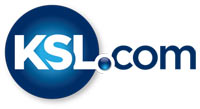 5 remarkable outdoor destinations for families in Utah
April 27, 2017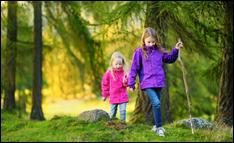 Whether you're a native Utahn or just visiting for a long weekend, there are unlimited outdoor opportunities for you and your family to enjoy across the state.
With so many options, it's hard to narrow down exactly where to go. That's why we've put together a list of our favorite outdoor destinations in Utah.
But wherever you decide to go, be sure to stay safe and travel prepared. Caid Evans, PA-C with Layton Family Medicine, states, "The most common ailments we see in our clinics are usually minor injuries, such as sprains, minor cuts and abrasions as well as overuse injuries." Most of these are preventable.
"Like that saying, an ounce of prevention is worth a pound of cure, you should bring basic first aid supplies with you: ibuprofen, antihistamines, Tylenol, Benadryl, large and small bandages and tape," Evans says. Tape can be used in many different circumstances, such as protecting blisters, keeping bandages on or support basic splinting.
So lace up your hiking shoes, grab your water bottle, and get going!
1. Snow Canyon State Park
Snow Canyon is often overshadowed by its popular neighbor Zion National Park. But it's a gem of a destination for any outdoor-loving family. This dynamic park boasts a volcano, sand dunes, natural springs and even an arch. With multiple hiking trails to choose from, Snow Canyon is perfect for families with children of all ages to explore the beauty of nature together.
Our recommendation: Hike the Johnson Canyon Trail. This 2-mile round trip hike is an easy jaunt beginning at the mouth of the park and includes a natural arch near the end.
Be sure to pack sunscreen and plenty of water when you explore this park. Southern Utah averages 90-100 degrees Fahrenheit in the summer, so you'll want to keep covered and stay hydrated on the trail. Check local weather reports ahead of time, especially if you decide to hike through local slot canyon trails where flash flooding can occur.
2. Cecret Lake, Little Cottonwood Canyon
Salt Lake City locals should know this spot well. The (not so) Cecret Lake is a quick and easy 1.5-mile hike from the Albion Basin Trailhead ending with an idyllic view of the lake, mountains and thousands of wildflowers. The trail is marked with informational signs about the surrounding wildlife and geology along the way, which is great for educating curious young minds as you go. There is no swimming allowed in the lake but bring some snacks and enjoy the view at the top before heading back to your car.
If you're game for more of a challenge, you can continue on from Cecret Lake up the Sugarloaf Peak trail. It's a moderate to strenuous hike though, so make sure you have plenty of water, good shoes and stamina.
Our recommendation: Go for an early evening hike and catch the sunset below Sugarloaf. You'll have the perfect addition to the family scrapbook.
3. Local Ski Resorts
No Utah outdoor destination list is complete without a nod to its world-class ski resorts. There are really no bad options when it comes to Utah skiing. But you don't have to wait until next winter to hit the slopes.
Utah mountains offer year-round outdoor adventure. As the weather warms up, head to the mountains for biking, hiking, trail running, and even scenic games of disc golf on the slopes of Salt Lake and Park City. The summer season typically runs from June to October for most local resorts.
Evans adds, "The key to enjoying everything Utah has to offer is to understand that Mother Nature is in charge and quite unforgiving." Check weather forecasts ahead of time and plan accordingly. If you're hiking, always go with at least one other person and tell a friend or family member where you're going and when you expect to return. Know your limits. Have proper gear (e.g. hiking boots, water shoes, walking stick, etc.). If the weather changes, turn back immediately so you aren't caught in a storm unprepared.
4. Desolation Canyon River Rafting
If you're looking for a little more thrill in your outdoor excursions, consider heading south to canyon country in Moab for some whitewater rafting on the Green River. Trips last 4-6 days starting with a flight or drive from Moab to the Sand Wash ranger station for put-in.
This rafting trip offers a smorgasbord of outdoor fun. Not only will you experience over 50 class I-III rapids, but you'll enjoy spectacular canyon views of geological diversity, ancient Native American petroglyphs, and wildlife. Plus, you'll pass through areas rich with early American pioneer history, including abandoned cabins and skiffs, and the old McPherson ranch, where the infamous Butch Cassidy and Sundance Kid hid out.
Besides fantastic views and exciting rafting, you will enjoy riverside camping and hiking along the way. Most rafting outfits will provide equipment for the river, but you may need to bring your own camping gear, or be prepared to rent it before you head out.
5. Goblin Valley State Park
A popular park for people of all ages, Goblin Valley has truly out-of-this-world scenery. The park is covered in natural rock formations called hoodoos, created by erosion over millions of years.
The best part? You can walk around and climb on these natural structures, exploring the unique terrain with your whole family.
And for the Trekkies out there, you may remember seeing Goblin Valley in the cult classic Galaxy Quest. Run around the formations together but watch out for demon rock monsters and pig lizards.
Our recommendation: Only a few hours from Salt Lake City, Goblin Valley is an easy day trip for local families. But if you're looking for an extended experience, reserve a campsite and stay the night. You'll have more time to explore the area and the stargazing is incredible. Be sure to make a wish when you see a shooting star (or two or three).
If you do stay the night, pack warm clothes that you can layer. Even in the summer, nights can get chilly on the trail.
Stay Safe!
Parents, set boundaries with your kids and help them understand and make safety a priority. "There are a lot of rattlesnakes coming out this time of year, so make sure kids know to keep mom and dad in sight," Evans continues. "Not only that, with winter turning into spring, be cautious of slippery ground. In general, stay away from water; fast, powerful runoff can lead to an unexpected tragedy."
No matter what outdoor activity you choose, dehydration and heat exhaustion are common ailments in hot Utah summers. Bring extra water and take frequent water breaks. You can typically treat heat exhaustion yourself by resting in a cool place, taking a cold shower and wearing loose clothing. However, if your symptoms don't improve after an hour, seek medical attention.
If you do get sick or injured along the way, visit a nearby extended-hour clinic for immediate care like those at MountainStar Medical Group.
Happy trails!