Estimated read time: 2-3 minutes
This archived news story is available only for your personal, non-commercial use. Information in the story may be outdated or superseded by additional information. Reading or replaying the story in its archived form does not constitute a republication of the story.
John Hollenhorst ReportingA lot of us hope that when we retire we can follow our dreams. We found a Salt Lake man who did exactly that, following his dream most of the way to the South Pole.
A boatload of photographers, photos of stunning scenery and one of the world's great photographic subjects.
Kent Fairbanks: "Was like being transported in some kind of a spaceship to another world."
Kent Fairbanks is a Salt Lake architect who retired and took up photography. On the Internet he hooked up with three dozen shutterbugs. They chartered a Russian trawler out of St. Petersburg, probably a spy ship during the Cold War.
Kent Fairbanks: "And they told us up front this was not a luxury cruise."
Along the way he got his favorite photo, of the mountainous South Georgia Island. From there they headed due south in heaving seas.
Kent Fairbanks: "I was fine. About 90 percent of the people on there were seasick." Approaching Antarctica, the photographers were stunned by the scenery.
Kent Fairbanks: "The mountains down there are like the Tetons, times 50!"
He expected icebergs and glaciers, and he saw plenty.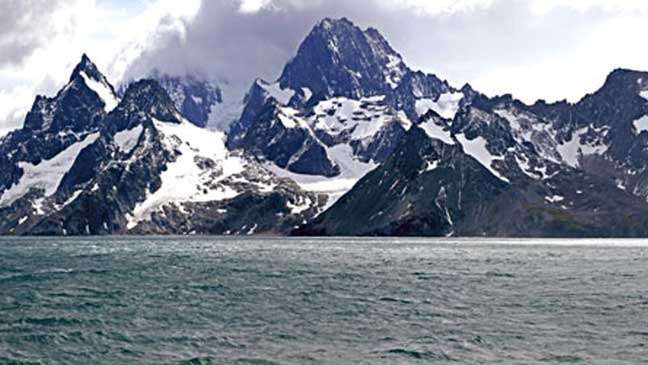 Kent Fairbanks: "And, of course, they erode almost like the sandstone in southern Utah. Wind and water erode these things into amazing forms."
But he was surprised to see rugged rock, on a huge scale.
What's the first thing you think of when you hear the word Antarctica? Penguins probably. The ones at Hogle Zoo are actually a warm-weather breed from South Africa; but, hey, they're still cute, just like the one's Fairbanks found on his trip.
Kent Fairbanks: "The penguins were absolutely charming. First of all, they have no fear of humans. And if you sit down, they'll actually walk right up to you."
Scientists on the trip noticed the rapidly changing landscape. Global warming is transforming the world's largest ice sheet.
Kent Fairbanks: "If some of that melts, the sea level is going to change, and that means it's going to affect people all over the world, very dramatically."
Below the equator, seasons are reversed so Fairbanks brought back snapshots of a truly incredible summer vacation. Fairbanks' best photos will soon be on display in Salt Lake City's Avenues neighborhood. The exhibit opens April 20 at the Magpie's Nest gallery.
×
Photos
Most recent Utah stories