Estimated read time: 2-3 minutes
This archived news story is available only for your personal, non-commercial use. Information in the story may be outdated or superseded by additional information. Reading or replaying the story in its archived form does not constitute a republication of the story.
Shelley Osterloh Reporting It is orange barrel season across Utah, and businesses and their customers are feeling the pain.
It has already been five months, and it looks like Sandy will have to survive a whole summer of construction along State Street.
I'm here at the area around South Towne Mall to find out how people there are coping with the traffic congestion.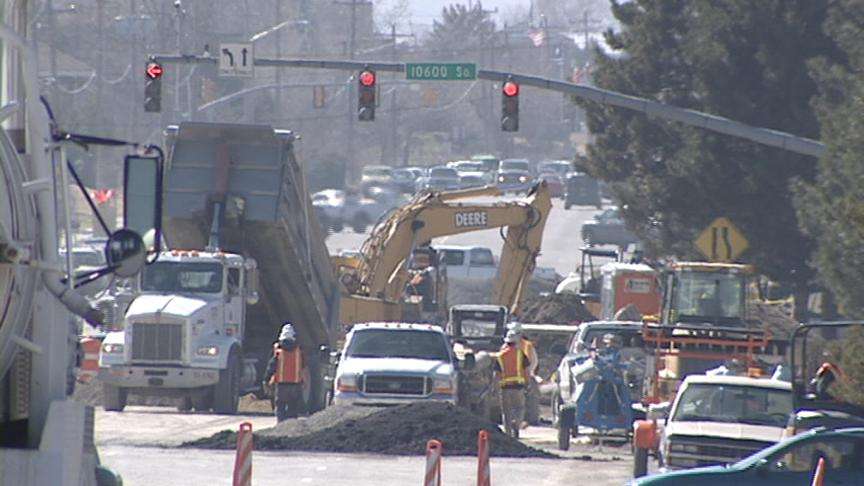 We have five o'clock traffic, but State Street between 9000 South and 10600 South has been reduced to just two lanes. Cars are just creeping and waiting. Ironically, the whole idea behind this construction is to increase State Street from five lanes to seven lanes. And then there are the intersections.
10600 South is a major access road to Sandy from I-15, but crews are putting in underground utilities, so it's down to one lane each way. And to keep traffic from backing up on I-15, the Utah Department of Transportation eliminated the light and the left hand turn into South Towne Mall, making it tough to get to the mall businesses. Combine that with road construction along State Street between 9000 and 10600 South means frustration for people like Dea Anderson, trying to get to a doctor's appointment.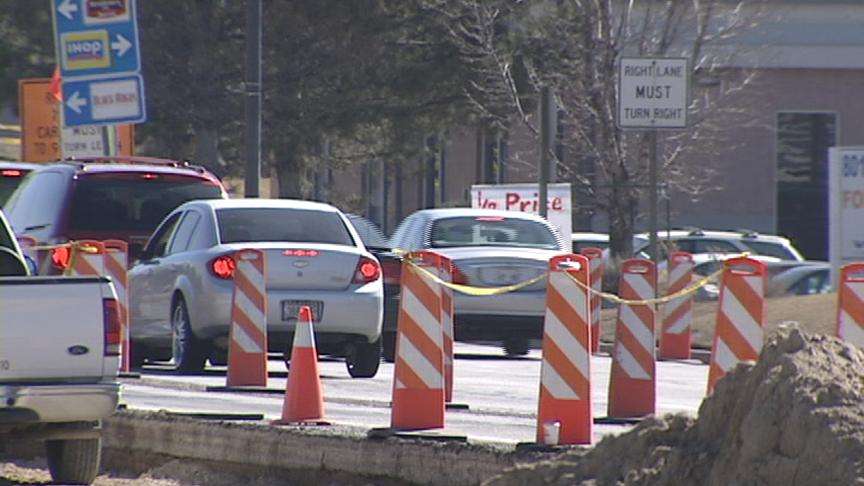 Dea Anderson, Sandy resident: "Takes about 10 to 15 minutes, and I stay there for 48 minutes. Of course I was practically 30 minutes late…sitting there, and I was fit to be tied."
Patty Williams, Sandy resident: "It's been very tough and we've been avoiding the area whenever we can."
Question: "And if you're avoiding the area, does that mean you don't shop here or spend as much money here?"
Patty Williams: "Absolutely."
Servers at Mimi's Cafe say business is down, and customers are often frustrated when they do come in.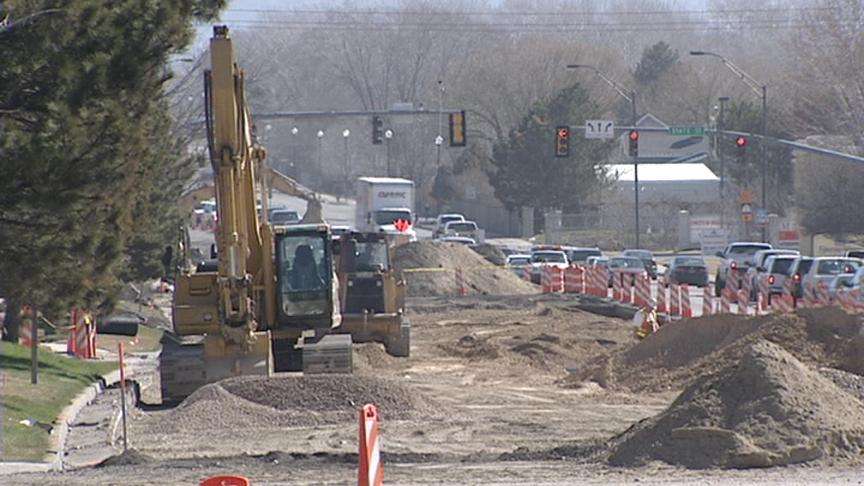 Kimi Thimjon, Mimi's Café: "Oh it's been slow, and we think it's because of traffic. And you can see, from this time till late at night there is never an open spot. It's like this all day long."
T.J. Lovato, works in the area: "I work across the street from Southtown Mall and for the last four or five months, you haven't been able to, well, I quit going to lunch."
Adan Carrillo, spokesperson, Utah Department of Transportation: "We have Monroe just north of the mall. We also have Jordan Gateway just west of I-15 that functions as a frontage road for this development, so there's different ways that you can still get to the businesses."
When will it all end? Construction along State Street will go until November. The 10600 South and State intersection should be finished by May, but once it's done crews move to the 9000 South intersection to do the same thing there.
If you have questions about this project, visit the link to the right.
×
Related links
Most recent Utah stories