Estimated read time: 2-3 minutes
This archived news story is available only for your personal, non-commercial use. Information in the story may be outdated or superseded by additional information. Reading or replaying the story in its archived form does not constitute a republication of the story.
SALT LAKE CITY -- Students at East High School are coming to terms with the aftermath of a gun accident that killed one of their peers.
Sixteen-year-old Maile Fine was pronounced dead at Intermountain Medical Center Thursday after an apparent joke about Russian Roulette went horribly wrong.
Though friends with him at the time said he had taken the bullets out of the gun, when Fine pointed it at his head and pulled the trigger the firearm went off and the bullet struck him.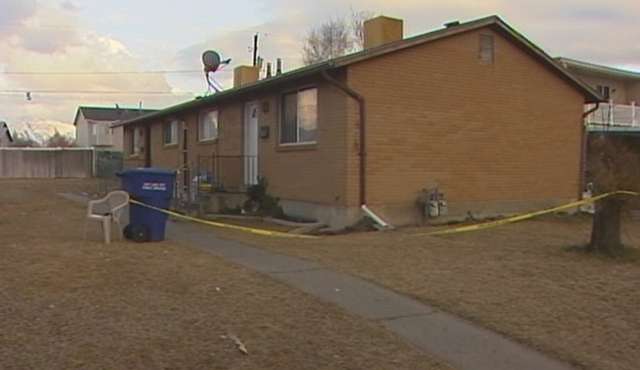 "Even if he did that, it's still stupid to be messing with a gun," one student told KSL News Friday.
"I don't see the point," another said. "It makes no sense."
East High School Principal Paul Sagers said Fine enrolled at the school as a freshman at the start of the year, but he had since been removed from the rolls because of attendance and other issues.
Still, Sagers says many students at the school knew and were friends with Fine at Glendale Middle School, and they wore black to school on Friday in his memory.
"He was funny. He was full of humor," friend Jewka Patetefa said. "We're just trying to forget it. I guess trying to get over it. But yeah, it's kind of hard."
"Sometimes it helps when they're with each other," Sagers said. "It seems to be really helping right now that a lot of them are in rooms where they can help each other and mourn together."
Sagers said counselors were in those classrooms Friday to help the students cope with their grief.
Salt Lake City police Sgt. Robin Snyder said investigators learned the gun Fine used was stolen. They are now trying to figure out how the gun came to be in Fine's hands.
"Was he given that handgun? Did he get that handgun from somebody, or was it actually stolen by him? So, those will be parts of the things that we will investigate to figure out where it came from, how it came into his hands," Snyder said.
Police say having a stolen gun is a felony crime. If someone gave the gun to Fine, that person could face serious charges.
There have been two similar shootings in the past few months, and police are urging gun safety. They say people always need to treat a gun as if it's loaded.
-----
Story compiled with contributions from Andrew Adams and Sandra Yi.
×
Related stories
Most recent Utah stories