Estimated read time: 1-2 minutes
This archived news story is available only for your personal, non-commercial use. Information in the story may be outdated or superseded by additional information. Reading or replaying the story in its archived form does not constitute a republication of the story.
Kathy Aiken reporting
The BYU football team's been begging for a new practice facility for years, and the state-of-the-art building's set to open in October. We donned a hard-hat for a the tour.
Val Hale, BYU Athletic Director: " I CAN HARDLY STAND IT...IT FEELS LIKE CHRISTMAS MORNING ALREADY."
For Val Hale, Christmas in July means a couple of very impressive gifts.
First is what Cougar football players and coaches have wanted for years. An indoor practice facility.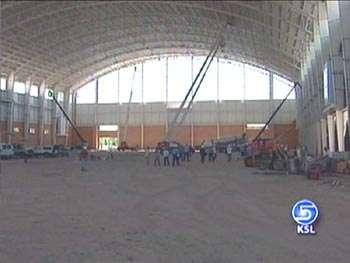 It is not only large enough to hold 2 747's side by side, but also 2 separate fields.
Val Hale/BYU Athletic Director: "GARY WANTED TO CONFIGURE THE FIELDS WHERE ONE RUNS 60 YARDS AND ON THE OTHER SIDE IT RUNS PERPENDICULAR TO THAT SO THE OFFENSE WILL BE RUNNING NORTH AND SOUTH AND THE DEFENSE WILL BE RUNNING EAST AND WEST."
The Cougars will still practice on their outdoor practice field until the indoor facility is open come October 15th.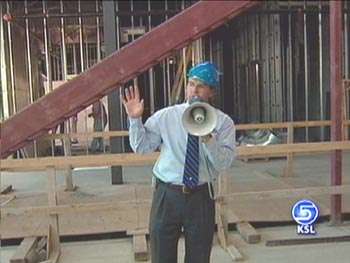 Next door is the 126-thousand square foot Student Athlete Center, stocked full with ideas found at other universities around the country.
Val Hale/BYU Athletic Director: "WE FOUND BIGGER, WE FOUND FANCIER, WE FOUND MORE LAVISH, BUT THERE'S NOTHING MORE FUNCTIONAL THAN THIS FACILITY, THIS IS THE BEST OF WHAT'S OUT THERE."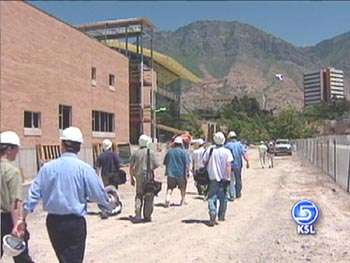 Including a state of the art locker rooms, weight room and nutrition center, along with administration and coaches offices.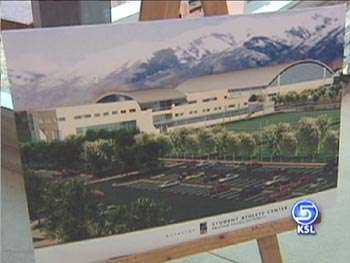 But front and center is the Legacy Hall...showcasing BYU athletes from the past and present.
Not a bad present due to be officially unwrapped November 25th.
×
Most recent BYU Cougars stories