Estimated read time: 2-3 minutes
This archived news story is available only for your personal, non-commercial use. Information in the story may be outdated or superseded by additional information. Reading or replaying the story in its archived form does not constitute a republication of the story.
NEPHI -- More details are coming in about the individuals involved in Wednesday's massive roundup of suspected drug dealers in Juab County.
KSL spoke to prosecutors in Nephi about the cases. Detectives arrested another suspect Thursday morning, bring the number of those arrested to 24.
All of the suspects appeared in court as the various felony charges of drug distribution were read against them. In almost all cases, prosecutors say the suspects sold drugs to support their own habits.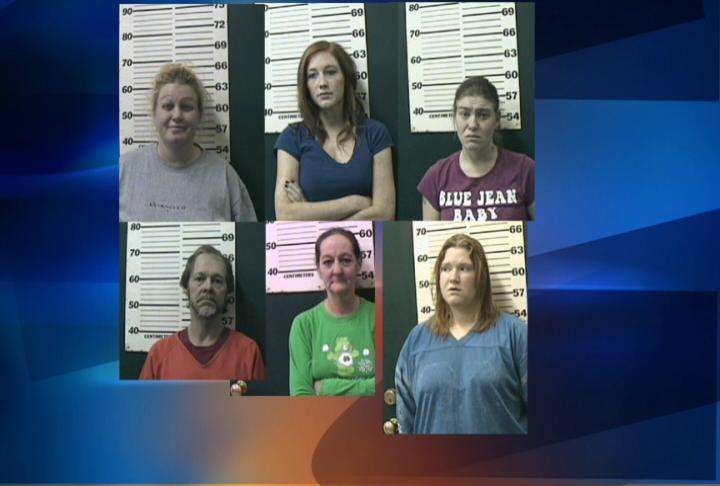 "I wouldn't say any of the people arrested yesterday are major drug kingpins," Juab County Attorney Jared Eldridge said. "These are lower-level dealers, but they are dealers. They are people who are a problem for our community."
These are the people arrested Wednesday in Juab and Sanpete counties during a roundup of suspects that investigators say sold drugs to undercover officers in recent weeks.
It involved all types of illegal drugs such as meth, cocaine and heroin and also involved prescription drugs such as OxyContin.
"We're seeing it all," said Eldridge. "I would say the majority of what we saw yesterday was heroin or prescription opiates."
There is no doubt the arrests sent shock waves through the small counties. As Eldridge says, "This is a small community, a lot of these people we do know. We know their families, and we know some of the challenges they face."
Prosecutors are prepared to take the cases through court with the ultimate goal, they say, of giving those arrested a chance to turn their lives around.
"Ultimately, our goal is to help these people correct things in their lives and redirect themselves and so they are not involved in drug activity or criminal activities, and they can be productive members of society. That's what we'd prefer to see," said Eldridge.
While some of the people arrested are connected through the drug culture, most of them, police say, are independent of each other.
Prosecutors had screened all of the cases before the arrests and now formal charges have been filed.
A handful of those arrested Wednesday have now bailed out of jail.
E-mail: spenrod@ksl.com
×
Related stories
Most recent Utah stories