Estimated read time: 2-3 minutes
This archived news story is available only for your personal, non-commercial use. Information in the story may be outdated or superseded by additional information. Reading or replaying the story in its archived form does not constitute a republication of the story.
MURRAY -- Drugs kill. You've heard that before, but you might not know that legal drugs, prescription medicines, kill more Utahns every year than car accidents.
It's a message a well-known Utah politician wants to get out because he had the agony of losing a son that way. You may know him as the colorful, mustachioed mayor of Murray. But he's also Dan Snarr, grieving father.
Snarr left a ribbon-cutting one day and found his son, Denver, in bed. His 8-year-struggle with addiction was over.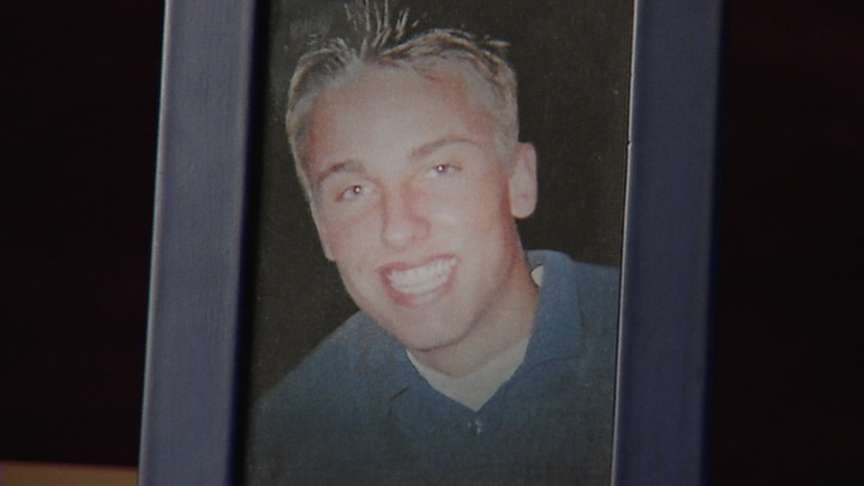 "I went up and told my wife, 'Denver's at peace.' She says, 'What do you mean?' And I said, 'He's passed away.'" Snarr recalled.
It began for Denver the way it often does, innocently, at age 17. After three surgeries for sports injuries, he began to like the pills, not just for pain relief.
"He loved the fact that it kind of put him in a euphoric, tranquil state where he wasn't so concerned about the world being perfect any longer," Snarr said.
Denver learned the game of "doctor shopping" to get the pills he craved. When he couldn't get enough, he bought them on the street.
"When I confronted him, he said, 'Well, nobody ever told me these could become addictive,'" Snarr said.
Salt Lake City Police Chief Chris Burbank is part of a multi-agency project organized last year to combat prescription drugs.
"This is a significant issue in our community. [It] impacts everyone greatly," Burbank said. "[There are] drug trafficking organizations that have traditionally gone with cocaine or heroin, and some … have seen the money involved in pharmaceuticals and are actually getting into that business."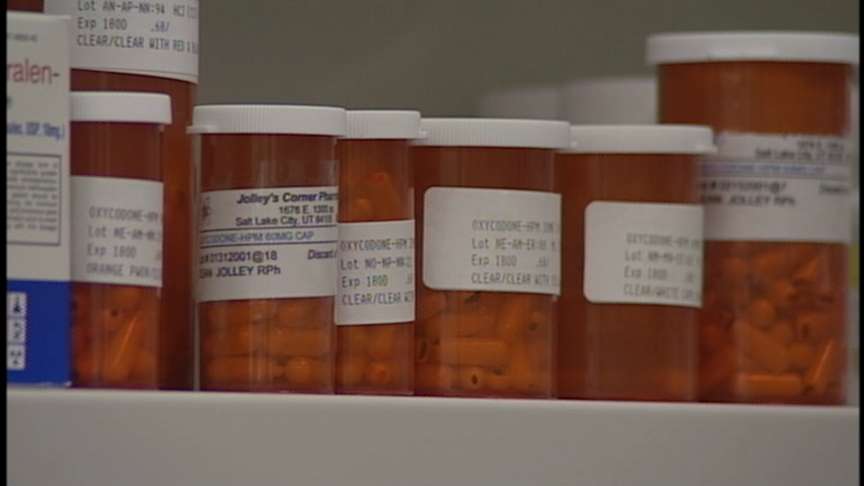 With the death toll from pills mounting over the last decade -- around 300 a year now in Utah -- experts want more awareness and education, not just enforcement. They want parents to be proactive with leftover prescription pills.
"If there is not a reason to keep those, get rid of them," Burbank said.
If you want to clean out the medicine cabinet, you can take the drugs to the Salt Lake City police station and drop them off. The department takes in hundreds of thousands of pills every year.
During his eight-year struggle, Denver Snarr was in rehab twice.
"He was fine, then he'd get injured again; and the minute he got injured again, the whole cycle would start over again," Snarr said.
One day, the mayor made a fateful prediction.
"I told him, I said, 'Whether you realize it or not, Denver, you stay on these prescription painkillers, they will bring about your death,'" Snarr recalled.
Denver Snarr died in bed at age 25, poisoned by illegal methadone he hoped might be a cure.
Over the last year, the multi-agency project has lined up almost $700,000 in grants to combat the problem, and they've launched 15 investigations.
E-mail: jhollenhorst@ksl.com
×