Estimated read time: 3-4 minutes
This archived news story is available only for your personal, non-commercial use. Information in the story may be outdated or superseded by additional information. Reading or replaying the story in its archived form does not constitute a republication of the story.
Sandra Yi Reporting When a teenage gunman went on a rampage inside Trolley Square, hundreds of people dialed 911. The men and women on the other line were there to help.
Today, I met with one of those dispatchers.
911 dispatchers were critical to getting information to crews at Trolley Square. One dispatcher told me they are sometimes called the "unsung heroes" of the police department, but tonight city leaders will recognize them.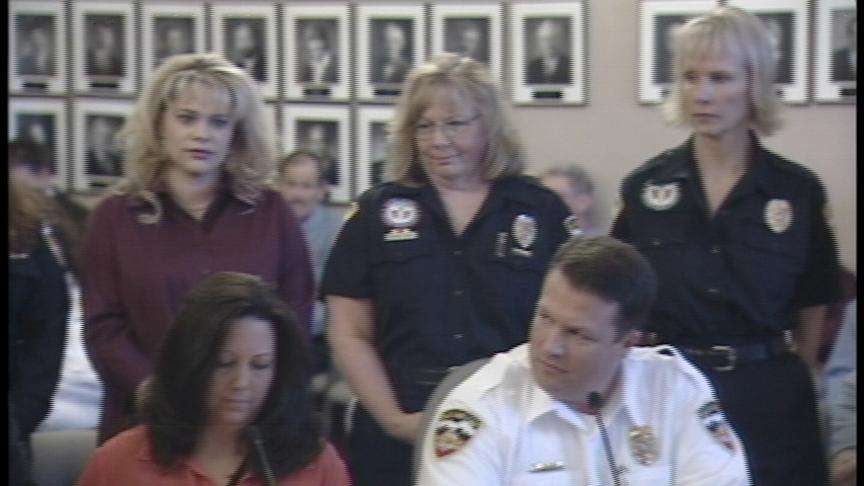 Ilias Politis, Salt Lake City Police dispatcher: "There are times we get calls that are emotionally draining, I guess you could say."
Monday February 12, was one of those times for dispatcher Ilias Politis. When a gunman went on a rampage at Trolley Square, calls flooded 911.
In two hours, there were more than 600 calls. Some of them went to other agencies. Politis was one of nine Salt Lake City Police dispatchers, working that shift.
Ilias Politis: "We all worked together, and we did what we had to do to get the job done."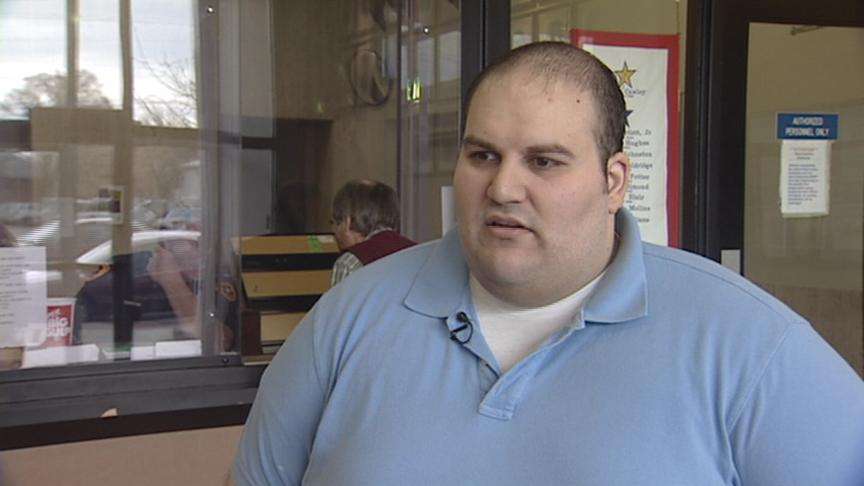 His job was to get the most detailed information from each caller. One of those callers was Sarita Hammond, the wife of Ogden Police Officer Ken Hammond. Sarita is also a dispatcher for Weber County. She wanted to let dispatchers know her husband was armed, and in plain clothes.
Sarita Hammond, Ken Hammond's wife, February 13: "For some reason my cell phone wouldn't get through, so I took a cell phone from a waiter, told him I needed to use it, and I got through, and obviously, they had tons and tons of calls."
Politis describes the night as stressful, but considering his job, that's not unusual. He tries to separate work and home life. But after a shooting that shook an entire community, that's not always so easy to do.
Ilias Politis: "Even though you may not have been there, because you took the calls, you do feel that you were somehow part of what happened."
How does dispatch handle such a large call volume?
Politis says when the call volume is so large, they do their best to answer every call, and if a caller hangs up, dispatchers will call them back. He says dispatchers will move from call to call as quickly as possible, but if someone has pertinent information about an incident, they'll spend as much time as possible on the phone with that person.
Ilias Politis: "It's not an easy job to do. There's a lot that we have to cope with on a day-to-day basis, a lot of stress and anxiety related to the calls that we have. It's a lot more difficult than some people might think it is."
Politis is grateful that he and the other dispatchers will be recognized tonight. He says, sometimes they are the "unsung heroes" of the police department.
The City Council meeting began at the City and County Building at 5:30 tonight.
And while not everything went perfectly, it could have been much, much worse. Tonight, the helpers behind the scenes are being honored.
Polilce are not releasing those 911 tapes but we don't have to listen to those tapes to know that dispatchers were absolutely crucial passing along information from all those callers to the crews out at the scene at Trolley Square.
City leaders thanked each and everyone of the police dispatchers who were on-duty the night Sulejman Talovic opened fire at Trolley Square. Calls that night flooded 911.
And moments ago police dispatch supervisor Roxanne Cheever expressed pride at her dispatchers describing their efficiency and their compassion that night.
Roxanne Cheever, Director, Salt Lake City Police Dispatch: "Each of these dispatchers made sure all of the needs were fulfilled. Although dispatchers always demonstrate excellent skills during routine situations, it takes an incident of such magnitude to remind us all of what incredible employees you are and what an important asset to the citizens of Salt Lake City. You are truly heroes, and please know that you are appreciated."
There were more than 200 calls to 9-1-1 over a two hour period. One dispatcher said it was stressful, but that everyone was calm. Dispatchers tried to take every call that night.
×
Related links
Most recent Utah stories