Estimated read time: 2-3 minutes
This archived news story is available only for your personal, non-commercial use. Information in the story may be outdated or superseded by additional information. Reading or replaying the story in its archived form does not constitute a republication of the story.
Alex Cabrero Reporting No food, no water, and no idea where he was.
A man found wandering in the desert has all of those because he's in jail. He got away from police two days ago but ended up having to call them for help.
The man was out in the desert alone for two days, trying to get away from police. Police were only chasing him because he was doing 135 miles per hour on his way to Wendover.
Trooper Andy Prescott, UHP: "I've never seen one that high. At those speeds I expected him to crash."
The driver pulled off the Clive exit and headed into the desert, past EnergySolutions.
He ran through a couple of fences and kept going. Eventually he got his car stuck, so he got out and ran.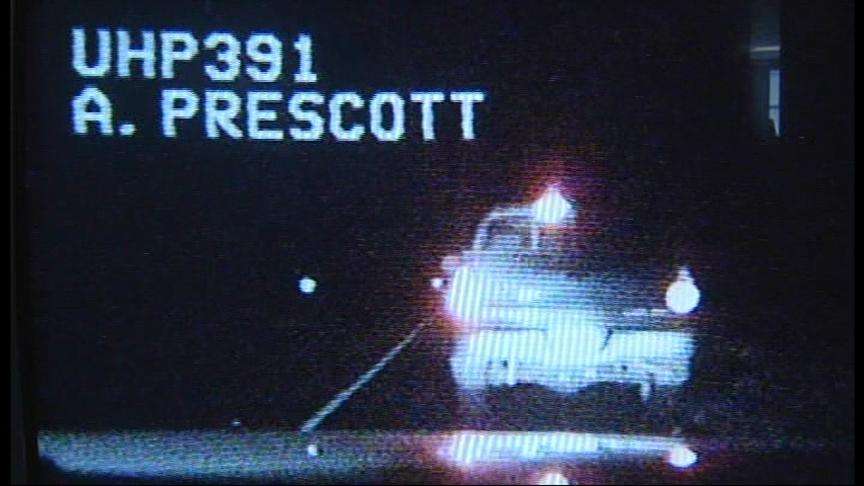 Trooper Andy Prescott, UHP: "We figured he probably had a cell phone with him, he called for somebody. He was laying low until after we decided to pack it in for the day."
On Sunday night 911 dispatch received a call from the missing driver, asking for help. But the driver lied to dispatch, saying his four-wheeler had been stuck. But the 911 dispatcher is the wife of the UHP trooper who was chasing the driver, and she knew the story well. She put two and two together and figured that it was the same gentleman.
Eventually police found him and arrested him. He is 37-year-old James Wallingford of Salt Lake City. He is probably happy that police finally found him.
Trooper Andy Prescott, UHP: "Had he not managed to accidentally find the railroad tracks, there is a good chance he wouldn't have made it."
Police also arrested a passenger of the vehicle. He did not run, though. He stayed with the car.
As for Wallingford, police say he walked 26 miles with no food or water, so it is a safe bet that he is glad to be in jail.
×
Most recent Utah stories