Estimated read time: 2-3 minutes
This archived news story is available only for your personal, non-commercial use. Information in the story may be outdated or superseded by additional information. Reading or replaying the story in its archived form does not constitute a republication of the story.
SOLDIER HOLLOW -- Christmas can be a magical time for kids, with all the excitement and anticipation of Christmas morning. But it can also be a stressful time for parents, especially parents returning from war.
The organization Christmas Can Cure helps wounded veterans and their families enjoy a Christmas they'll never forget.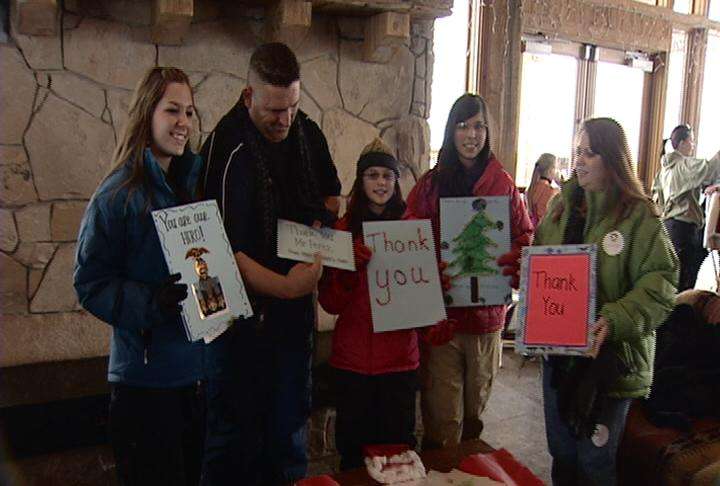 For every soldier killed in combat in Iraq and Afghanistan, nine return home with wounds. Brad Chidester is one of them. A native of Fountain Green, Chidester was injured in Iraq in 2004.
"Every day I think about my service, I think about the fellow guys I served with and the sacrifices that were made by the soldier and their family," he says.
Joe Perez of Logandale, Nev., was guarding an Iraqi prison when he was hit by a mortar attack in 2003.
Until recently, neither of these families knew much about Christmas Can Cure, which has teamed up with the Wounded Warrior Project to lighten the load this holiday season.
Greg Lee, with Christmas Can Cure, says, "It's really fun because you know how much fun they're going to have knowing their kids are taken care of, and they're going to have some quality time."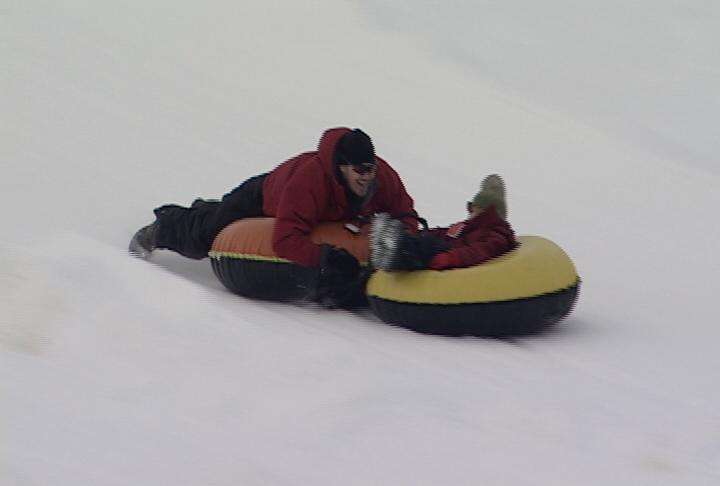 Christmas Can Cure actually started in Jackson, N.H., in 2008, but this is the first year in Park City. The response has been overwhelming.
For more than three days, the community in and around Park City came together to make this a Christmas to remember for these two families.
Resorts West, the National Ability Center, Soldier Hollow, Deer Valley Resort and so many others teamed up with the Eureka Resort Casino in Mesquite, Nev.
Students and faculty at Midway Elementary School played Santa as they delivered their gifts to the families: dozens of cards and letters sharing their appreciation for the sacrifices these men and their families have made.
"Christmas Can Cure and Park City have opened up their arms, and it's given us a belief that you're not just looking at me as a wounded, injured solider, but you're looking at me as a husband, father, provider," Perez says.
"It really helps heal you, helps heal your soul. It's wonderful," says Chidester.
If you would like to find out more about Christmas Can Cure, [CLICK HERE].
E-mail: shaws@ksl.com
×
Most recent Utah stories