Estimated read time: 1-2 minutes
This archived news story is available only for your personal, non-commercial use. Information in the story may be outdated or superseded by additional information. Reading or replaying the story in its archived form does not constitute a republication of the story.
Senator Orrin Hatch joined us live this morning to talk about his vote against the health care reform bill in the Senate. He responded to the question as to whether the Republicans will put a health care bill forward. Senator Hatch said they have 6 bills, but with only 40 votes, it's moot. What they will do is continue to push individual items. He emphasized that there are lots of areas on which Democrats and Republicans agree, but they don't agree on the federal government taking over health care. Click here to hear the interview.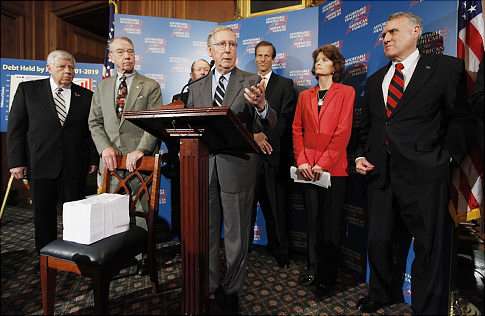 The Democrats got 60 votes Saturday night- the exact number they needed to move health care reform forward for debate. ABC's Steve Portnoy explained the procedure, and how every Senator will now ask for something in order to give the party his or her vote. A lot of wrangling ahead - that's for sure. Click here to hear more from Steven.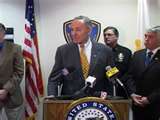 Is there any chance health care reform will take on a more bipartisan face before the end of this story? "It's a good question," ABC News' Steve Roberts told KSL this morning. "It's possible. There is some bipartisan movement near the fringes." Steve explained how the public option would need to change in order for that to happen. He also emphasized how the President would very much prefer a bipartisan bill. Cilck here to hear more from Steve.
×
Most recent News stories