Estimated read time: 1-2 minutes
This archived news story is available only for your personal, non-commercial use. Information in the story may be outdated or superseded by additional information. Reading or replaying the story in its archived form does not constitute a republication of the story.
PARLEY'S CANYON -- Construction crews in Parley's Canyon are wrapping up a unique fence project designed to reduce roadkill along part of Interstate 80. Crews have been installing 5.6 miles of wire fencing between Lamb's Canyon and Mountain Dell. It's funded by federal stimulus money.
"They wanted to obligate some stimulus money to a wildlife-type project," says Steve Poulsen, resident engineer for the Wildlife Fence Project. "And with the budget that we had, which was $395,000, that was determined to be the best area."
Poulsen says there have been a high number of car-animal encounters along the corridor.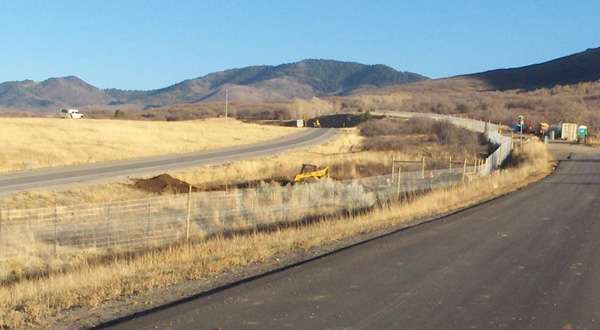 He says the fence is unique in that it's a V-design, making it tougher for animals to bend or break. On the freeway side of the fence line, crews have built earthen escape ramps, tall enough to allow the animals to jump out. But on the other side, it's tall enough to discourage most animals from jumping in.
The bulk of the work is expected to be completed by the end of the month. Some finish work will be done next spring. Poulsen says this winter will be the real test of the fence's strength to hold up against snow and animals, as well as a test of the barrier's effectiveness.
E-mail: mgiauque@ksl.com
×
Most recent Utah stories