Estimated read time: 1-2 minutes
This archived news story is available only for your personal, non-commercial use. Information in the story may be outdated or superseded by additional information. Reading or replaying the story in its archived form does not constitute a republication of the story.
The 6-year-old Colorado boy who we all thought was trapped in a balloon made an appearance with his family on Good Morning America this morning. We heard the interview with Dianne Sawyer when the young Falcon Heene had to throw off his microphone to go off camera and throw up. So - was it a publicity stunt? The father says the accusation is "pathetic." Click here to hear the riveting interview.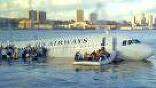 Alex Magness flies a couple times a week. So on the day Captain Sullenberger landed a plane in the Hudson, Passenger Magness had already fallen asleep before takeoff. He woke up pretty fast when the plane shook violently and a fire started in the engines. The landing itself - "it was like a speedboat hitting a wake." Amazing. Hear his fascinating interview with Grant and Amanda by clicking here.

Where will smokers be allowed to light up in 20 years? Dr. Marie Savard joined KSL this morning to talk about a new study that shows how dangerous second-hand smoke is in terms of causing heart attack and heart disease. Dr. Savard talked about how this information may affect smokers choices, now that they know their behavior is so dangerous to those around them. So interesting. Click here to hear the interview.
×
Most recent News stories