Estimated read time: 4-5 minutes
This archived news story is available only for your personal, non-commercial use. Information in the story may be outdated or superseded by additional information. Reading or replaying the story in its archived form does not constitute a republication of the story.
News releaseLOGAN -- Utah State student-athlete Nnamdi Gwacham (pronounced Nawm-dee Gwah-chum) was named one of thirty NCAA football student-athletes that were tabbed as candidates for the 2009 Lowe's Senior CLASS Award, for excelling both on and off the field, announced Wednesday by the Lowe's Senior CLASS Award committee.
To be eligible for the award, a student-athlete must be classified as an NCAA Division I senior in the Football Bowl Subdivision and have notable achievements in four areas of excellence - classroom, character, community and competition.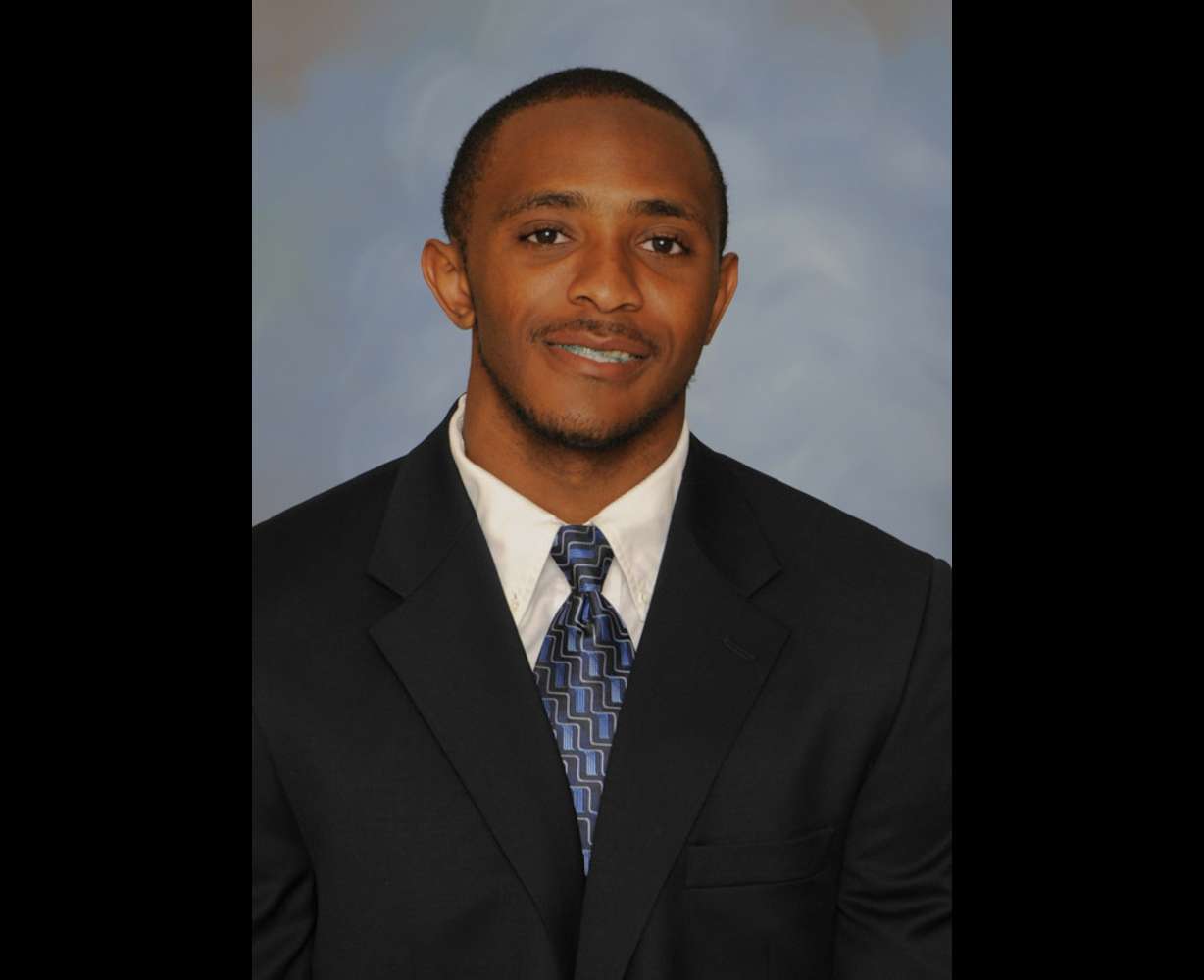 An acronym for Celebrating Loyalty and Achievement for Staying in School™, the Lowe's Senior CLASS Award focuses on the total student-athlete and encourages students to use their platform in athletics to make a positive impact as leaders in their communities.
Gwacham, a native of Chino Hills, Calif. (Ayala HS), is a senior wide receiver for the Aggies as well as on the USU track & field team.
Off the field of competition, Gwacham graduated with his bachelor's degree in exercise science last spring with a cumulative GPA of 3.63, and is currently pursuing a graduate degree in physical education while completing his athletic eligibility. Gwacham is a three-time Academic all-Western Athletic Conference honoree, as well a three-time USU Whitesides Scholar-Athlete Award recipient.
He also works in the USU Student-Athlete Services office as a tutor as well as SAMs (Student-Athlete Mentors) program. He represented Utah State University at the National Student Leadership Conference in Buena Vista, Fla. in 2006. Additionally, Gwacham serves on the USU Athletics Council and the USU Athlete-Academic Committee.
Gwacham is the president of both USU and WAC SAAC (Student-Athlete Advisory Committee). He also does large amounts of community service through Aggie Ambassadors, as well as being involved with the USU Multicultural Department.
On the field on competition, Gwacham is slated as a starter at wide receiver for the Aggies this season. Last year he played in all 12 games, starting two. He was tied for third on the team overall and tied for second among returners with 20 catches, while ranking second on team overall and tops amongst returners with 370 yards. Gwacham's team-leading 18.5 ypc was second in the WAC.
Also on the USU track & field team, Gwacham missed last season with an injury, but he helped the Aggies to the 2007 WAC Outdoor Championship, earning second-team all-WAC honors after placing fifth in the high jump (6-2.75) and 10th in triple jump (46-6.75). He also earned second-team all-WAC accolades in 2008 after again finishing fifth in high jump (6-7.00).
"Nnamdi is an exceptional young man that has made his mark on Utah State University and Aggie athletics not only on the field but more importantly in the classroom and the community," said Amy Crosbie, Assistant Director of USU Student-Athlete Services and CHAMPS/ Life Skills Coordinator, on his nomination. "He has been a great asset to Student-Athlete Services and has brought amazing energy to my programming as a CHAMPS/ Life Skills Coordinator. He sets the bar high for student-athlete's performance in the classroom. He is always willing to help in the community with various projects."
Gwacham is one of two student-athletes for football from Utah schools, joined by Zane Beadles of Utah. Gwacham also is one of three WAC players, joined by Richie Brockel of Boise State and Moses Harris from Fresno State.
From the list of 30 candidates, a national media committee will select 10 finalists for the 2009 Lowe's Senior CLASS Award at the beginning of October. Those 10 names will then be placed on the official ballot for a nationwide vote beginning Oct. 7 and concluding Nov. 19. Fan balloting will be coupled with votes from coaches and media to determine the recipient of the award. The winner will then be announced in early January.
Gwacham and the Aggies open the 2009 season against Beadles and 19th-ranked Utah on Thursday, Sept. 3. After a bye and a road game at Texas A&M on Saturday, Sept. 19, USU hosts in-state foe Southern Utah in the Aggies' home opener on Saturday, Sept. 26 at 6 p.m.
For season and single-game ticket information, contact the USU Ticket Office at the Dee Glen Smith Spectrum, by phone by calling 1-888-USTATE-1 or (435) 797-0305, or online 24 hours a day at www.UtahStateAggies.com and clicking on the "buy/renew tickets" under the "tickets" drop down menu.
(Courtesy USU)
×
Most recent Sports stories