Estimated read time: 1-2 minutes
This archived news story is available only for your personal, non-commercial use. Information in the story may be outdated or superseded by additional information. Reading or replaying the story in its archived form does not constitute a republication of the story.
Even top Republicans can't quite figure out why Sarah Palin would step down from Alaska's governor's office over the weekend. The criticism this morning is that she can't be taken seriously when she can't finish her first serious position. ABC's Political Consultant Steve Roberts told KSL this morning that toward the end of the McCain campaign, they really got fed up with her, calling her erratic and unstable - and this plays into that. Click here to hear more from Steve Roberts.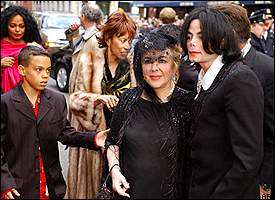 8,500 people of the more than one million who applied are waking up to an email in their inbox saying they do have 2 tickets to the Michael Jackson memorial service tomorrow in the Staples Center. LAPD is expecting thousands to descend upon the venue, even though there will be barricades keeping them so far away they won't even be able to see the building. Elizabeth Taylor will read the eulogy. [](http://real.ksl.com/video/slc/2/292/29235.mp3Click here to hear the interview. >)
Former Defense Secretary Robert McNamara died this morning at the age of 93. He was such a controversial character during the Vietnam War, and the subject of the award winning documentary The Fog of War. In that movie, he said, "Any military commander who is honest with himself, or with those he's speaking to, will admit that he has made mistakes in the application of military power. He's killed people unnecessarily — his own troops or other troops — through mistakes, through errors of judgment. A hundred, or thousands, or tens of thousands, maybe even a hundred thousand." Click here to hear more.
×
Most recent News stories