Estimated read time: 2-3 minutes
This archived news story is available only for your personal, non-commercial use. Information in the story may be outdated or superseded by additional information. Reading or replaying the story in its archived form does not constitute a republication of the story.
SALT LAKE CITY -- Four men involved in the Provo Riverbottoms mortgage fraud scheme will go to prison. Prosecutors blamed the men for fueling a spike in property values in the area that also resulted in higher property taxes for other residents.
The defendants took a plea deal last summer and on Thursday heard their punishment. All four men are going to federal prison for what the judge called a conspiracy of lies and deceit which defrauded the community.
Bradley Kitchen will spend the most time in prison, almost four and a half years. Prosecutors say Kitchen organized the fraud, drawing on another defendant David Bolick to manage the proceeds of the illegal home sales.
Bolick will serve three and a half years, as will Ron Clarke, the real estate agent who fraudulently inflated home values on the real estate multiple listing service.
Steve Cloward helped Kitchen by creating false appraisals, which ran up the property values in the neighborhood, and he will serve 33 months behind bars.
The judge said all of the men were needed to make the scheme work and all deserved time in prison.
"This case is one example of how mortgage fraud affects a community, the Provo Riverbottoms in this case. It affects the industry, the mortgage industry, and it is an example of how mortgage fraud affects homeowners," said Barbara Bearnson, with the U.S. Attorney's Office.
The scheme involved using straw buyers to falsify loan applications, to buy the homes and then flip them in a quick sale to someone else.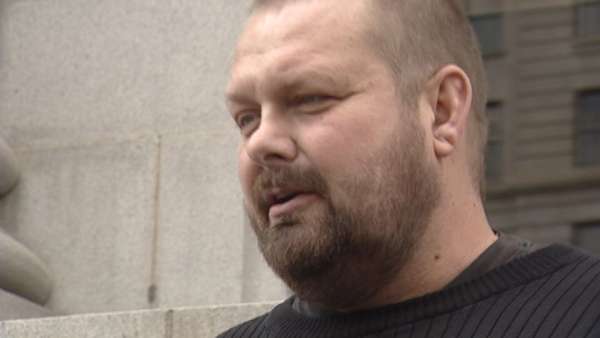 That caused other property appraisals to go up, and prosecutors allege they were artificially inflated by $1.2 million to $1.8 million.
Lenders were deceived and in all the fraud meant a loss of more than $5 million for the victims.
"We need to send a message that this mortgage fraud will not be tolerated and that we will aggressively pursue individuals who engage in mortgage fraud. As Judge Stewart said it's a curse on society, and he's right. And we will do our part in addressing that issue," Bearnson said.
In addition the men will have to repay $5 million to the three mortgage brokers and residents whose property taxes skyrocketed because of the fraud. They were all allowed two months to prepare before they will report to prison on June 1.
------
Story compiled with contributions fromSam Penrod and Randall Jeppesen.
×
Related stories
Most recent Utah stories