Estimated read time: 1-2 minutes
This archived news story is available only for your personal, non-commercial use. Information in the story may be outdated or superseded by additional information. Reading or replaying the story in its archived form does not constitute a republication of the story.
Everyone has their favorite Valentine's gift: chocolates, jewelry, stuffed animals. But there's one popular symbol of love that tops them all: flowers.
Even though times are tight, the floral shops we spoke with said they've seen no change in business between this year and the last.
Steve Spring just had to get a gift for his sweetie. He said, "It's pretty much the symbol of love. Then again, as a guy, he really had no choice. "Of course this being Valentine's Day is to show your love for the one you love," he said.
For Steve, the gift choice was clear: a dozen red roses. David Breitenbeker, owner of David's Floral, said, "Roses are still the key flower for Valentine's Day."
As a small business owner, Breitenbeker worried how the economy would affect his flower shop. He soon found out the heart doesn't know the difference. "As I checked our sales yesterday, we're right in line with last year, so I feel really pretty good about it," he said.
One of the only problems some floral shops had this year was the snow. They've often had to bundle their flowers up before they were picked as gifts so they wouldn't freeze.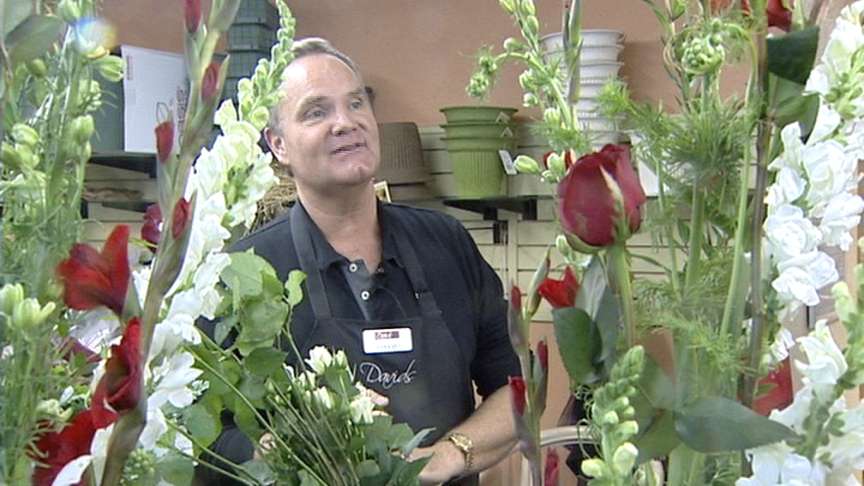 Breitenbeker said, "They don't like the snow. They like it less than we do. So what we have to do, obviously, is wrap everything in cellophane and make sure the flowers don't get frozen."
It seems nothing can stop people from celebrating their love. We also talked to several restaurants that said other than a few cancellations due to the weather, they are still booked solid for tonight. They have also not seen a difference in holiday business with the current economy.
E-mail: bwalker@ksl.com
×
Most recent Utah stories