Estimated read time: 5-6 minutes
This archived news story is available only for your personal, non-commercial use. Information in the story may be outdated or superseded by additional information. Reading or replaying the story in its archived form does not constitute a republication of the story.
At the University of Utah's Health, Education and Science Building, health professionals from newborn intensive care units found out what it's like, symbolically, to be a premature baby suddenly thrust from its comfort zone into a chaotic world.
Rachel Hixon with March of Dimes NICU Family Support says, "What we want from this training is to see, how can we make life outside the womb be more like life inside the womb?"
In a unique setting, Philips Children's Medical Ventures set up some rather bizarre simulations to drive home a message. Five volunteers from among a group of fifty NICU workers assumed the position of 28 week preemies. They closed their eyes in a darkened room, listened to a recorded fetal heartbeat, and waited - quietly!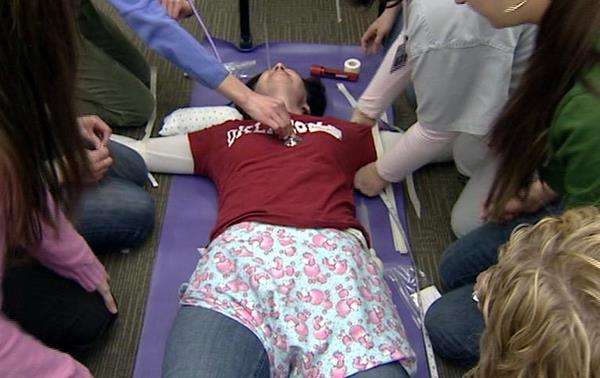 Then, suddenly, their colleagues invaded the solitude. Boisterous groups gathered around each volunteer pulling and lifting legs and arms, prodding, poking, measuring, examining and turning the would-be infants from side-to-side.
Neurodevelopment Specialist Michelle Waddell, who is now an instructor for Children's Medical Ventures, went through this same experience eight years ago. "Someone had my legs in the air. Someone had my rear in the air. Someone had my shirt up, squirting water on me. Someone was touching my mouth. Someone was in my armpit. It was terrifying."
Why such exaggerated demonstrations?
The March of Dimes which funded this "Preemie for a Day" project is supporting a nationwide movement for a gentler, softer touch in newborn intensive care units.
While we don't know exactly what a baby in the womb feels like researchers have a pretty good idea.
Inside the womb, Hixon says, "it's quiet and contained. There's no noise. The baby is snuggled. It can hear mom's voice, but it's muffled and gentle." They have the perfect food, the perfect temperature and pain is minimized. While birth is hard enough for the full term baby, it's certainly more prepared to enter the world than a preemie.
"Their brain is developed beyond the unset Jell-O stage," Hixon adds. "Their skin is developed. Their intestinal system is developed. The baby is ready for birth, ready for light, sound, food, and social interaction. They still need support, but they're ready to live in the environment.
But what about the preterm infant? When the babies are born premature they still have to do all that important, critical growing and they have to do it, not inside the womb, but outside in a chaotic world.
While medical technology can now save newborns at a younger and younger gestation age, the "touchy, feely" art of caring for that tiny body is still evolving.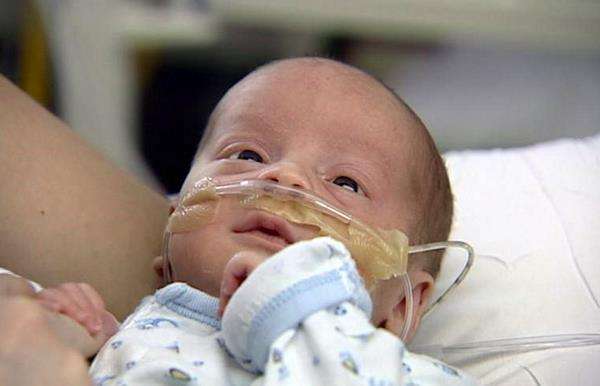 "This little child's brain is growing and developing," Hixon continues. "So when as we approach the bed, we walk quietly and talk in hushed tones. Nothing is placed on top of the incubator. We make note of the color of blankets and how they're placed around the infant."
Kay Johnson with Children's Medical Ventures says there was a time when we thought this art of caring was all fluff, but not anymore!
"We thought isn't this nice, isn't this just nice, Johnson says. "Then we started to have people do research. Now, everything we teach in our Preemie for a Day program is based on research. While it just makes good common sense, there's data to back it up."
New York City discovered that when this softer, gentler developmental approach is used, NICU's documented a savings of about 46-thousand dollars per baby. The infection rate dropped and infants, on average, left the hospital earlier.
Johnson tells us this gentler approach to caring actually preserves and protects brain cells and the baby's sensory system.
Hixon says in the absence of what NICU nurses and doctors now know damage is evident.
"My own daughter who was a 23 weeker now has developmental delays. She has other problems, but the problem we deal with every single day, that lingers eight and a half years later, involves sensory issues."
That's why NICU nurses instruct parents how to care for a preemie even after they leave the hospital.
"Nurses teach mom and dad how to approach the infant, how to interact using techniques that are comfortable and safe, how to touch the baby in ways that do not over stimulate the nervous system," Hixon says.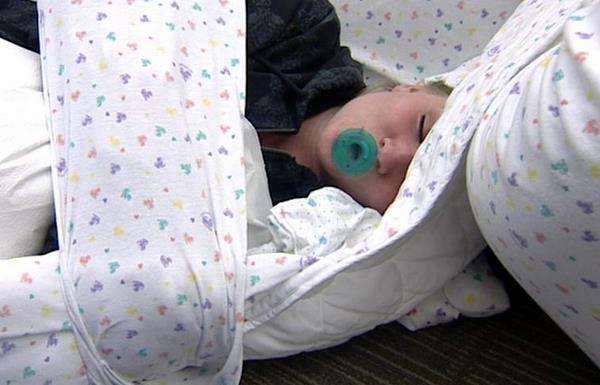 The parents work step-by-step until that child is able to respond like a full term baby.
Johnson says she's learned on the medical side that a preemie's ability to fight infection effectively has not only a physical base, but a psychological one as well.
"The element of surprise, shock and stress does have an impact on growth and development," she says.
In addition to the darkened room simulation, some NICU volunteers got into an adult sized wrapping similar to a small package used with preemies.
It was originally developed by a California nurse who wanted to give the infant a sensation it was still inside the womb.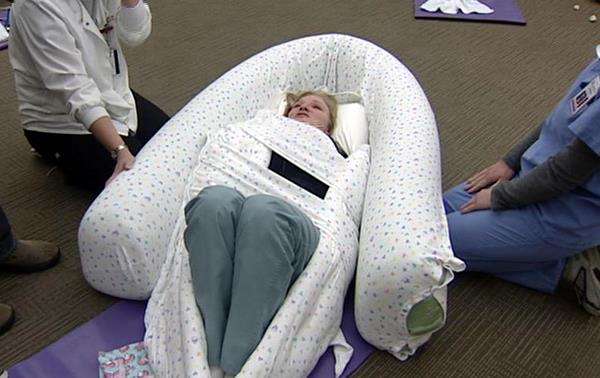 "It's tilted," Johnson says, "so babies feel like they can push, like they're still inside the mother. Instead of arms dropping backwards, the packaged wrapping guides them towards the head. It's almost like the mother's organs are surrounding the child."
Instead of sponge baths, preemies are now gently bathed in water to stimulate the sensation of fluid that surrounded them in the womb.
Children's Medical Ventures also interacts with NICU nurses on new and evolving ways to diaper and position infants.
And it's not just preemies.
Using baby dolls for visual aids, Johnson says the developmental art of caring works for kids up to six months old.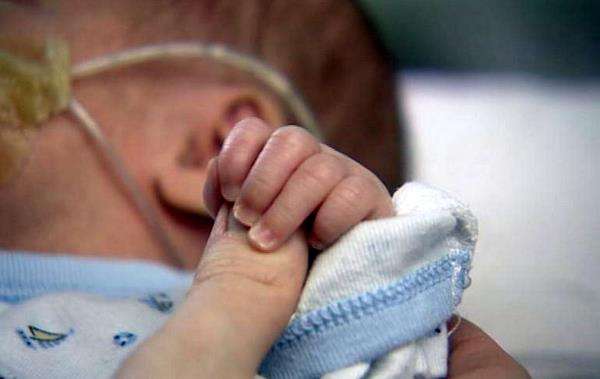 In fact her group gets input not only from researchers, nurses and doctors, but parents as well. A lot of good ideas, things mom and dad learn through practical experience, end up in these training sessions.[Click here to read parents' responses]
From this observer who watched the four hour creative workshop unfold, maybe instead of saying "preemie for a day" we should define this evolution, "babies forever."
[Click here to leave your input and experiences with preemies]
E-mail: eyeates@ksl.com
×
Related links
Related stories
Most recent Utah stories