Estimated read time: 3-4 minutes
HERRIMAN — The distance between Toulouse, France, and Herriman, Utah, got a little bit shorter Wednesday with the announcement of a "rugby alliance" between the most successful club in Europe and a founding member of Major League Rugby.
The Utah Warriors entered into a partnership with French league power Stade Toulousain, the club with a continental-record five European Cup championships and 21 French league titles dating back to 1996, the two clubs announced in a joint press announcement.
Terms of the deal were not immediately made available. But the alliance, which bills itself as "an agreement to create a premier global collaboration as two leaders in their respective markets," is seen as a way to increase business, marketing, coaching, and rugby training between the two sides, representatives from the club told KSL.com.
Further details of the alliance will be announced this spring, an announcement that could include exhibition matches in Utah and across North America, as well as media and corporate partnerships, and rugby development camps and clinics that would bring the world's top athletes and coaches to both the United States and France, where Stade Toulousain — commonly called Toulouse — has been based since its founding in 1907.
"This will create a paradigm shift on a global scale for the games and the business of rugby," Utah Warriors CEO and co-founder Kimball Kjar said in a statement. "For Americans, Stade Toulousain are the Dallas Cowboys or the Real Madrid of rugby, so to be able to partner with such a historically successful team that is also innovative and forward-thinking, we're just truly grateful and truly excited about where this collaboration will go, not only for both teams, but here in U.S., it will be exciting what this project will do to benefit the MLR and game overall."
One of the founding seven members of Major League Rugby, which will expand to 12 teams in 2023, the Utah Warriors were an obvious choice for further expansion and collaboration with the French side, club president Didier Lacroix said in a statement.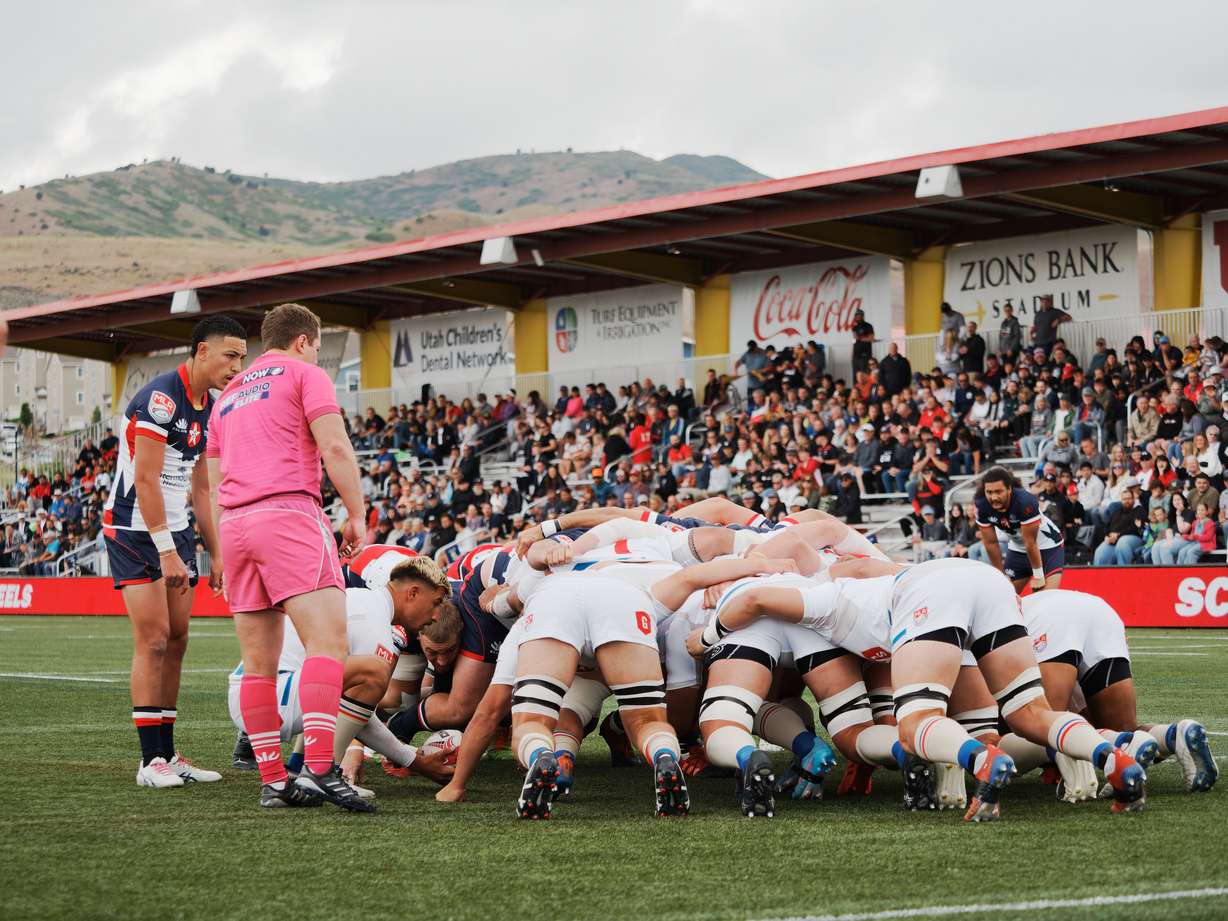 "This initiative will help us to extend our brand and the know-how of our organization in a region where rugby has momentum and where they will welcome the future Rugby World Cups in 2031 and 2033," Lacroix said. "Not only do we share the same values and visions that Stade Toulousain had back in the day, but the Utah Warriors has been at the genesis of the creation of Major League Rugby and the growth of the game in North America.
"Salt Lake City and Utah are a territory very similar to the Occitanie and Stade Toulousain, thanks to their economic success in innovation, industry, tourism, and technology, as well as Utah's overall outdoor lifestyle."
Lacroix said that club officials visited Utah as recently as December, and received a "warm welcome" from local government, sports and economic leaders that proved "exceptional" in forging the deal.
"We have been pleasantly surprised by the excitement for this project by all the various French and American institutions," he added. "And we're very much looking forward to working with the Warriors and these institutions to grow The Rugby Alliance."
Featuring international standouts like recent USA Eagles call-ups Paul Lasike and Paul Mullen to community signings like Orem native Tai Kauwe, the Warriors open the 16-game 2023 season Feb. 18 at Snapdragon Stadium in San Diego against the San Diego Legion. The home opener is scheduled for a week later, Feb. 25, against the Dallas Jackals at Zions Bank Stadium in Herriman, with three of the first four matches coming on the road.
×
Most recent Utah Warriors stories