Estimated read time: 5-6 minutes
For years, experts have tried to determine the most effective and easiest way to help people lose weight. Diet after diet has come and gone, but recent scientific findings may provide the ultimate and long-lasting solution for safe weight management.
According to Joel Bikman, a long-time nutrition executive and co-founder of a new science-based health company, getting metabolically fit—especially during the New Year—boils down to just three simple, but elusive steps: sufficient sleep, regular exercise, and a healthy diet.
Sleep deprivation dangers
Sufficient sleep allows our bodies to recover and is vital for good health—including weight management. The common advice is we all need approximately eight hours of meaningful sleep nightly. But one size does not fit all. Some of us may need more sleep, while some are fine on less sleep. The key is being mindful of the number of hours of sleep that help you perform optimally, and ensure you keep at that level.
"One of the potentially many negative effects of developing a sleep debt is pronounced changes in the endocrine system, meaning our hormones change," said Bikman. "Just one week of insufficient sleep can make the body roughly 30% more insulin resistant, which can contribute to weight gain and a host of potential health challenges."
Regular exercise essential
One way to improve sleep and your metabolism, said Bikman, is regular exercise. It need not be strenuous or extreme, just consistent.
"The best exercise for your body is the one you will actually do," said Bikman. "But exercise alone won't lead to significant weight loss - the key is combining it with sufficient sleep and a healthy diet."
Secret to a healthy diet
Advising people on what to eat and what not to eat is where Bikman and his team's many years of experience truly shine.
Bikman has traveled extensively, witnessing the devastating effects of poor nutrition - even in developed countries around the world. Whether it's due to a fast-paced lifestyle, fast food, or even a lack of healthy options, it can be difficult to get the proper nutrition you need, let alone proactively manage your weight.
From these research efforts, Bikman and his team concluded that, in a nutshell, human health and metabolism thrive when protein and healthy dietary fats are prioritized—and carbohydrates are greatly reduced. And yes, that means limiting desserts and other sweets.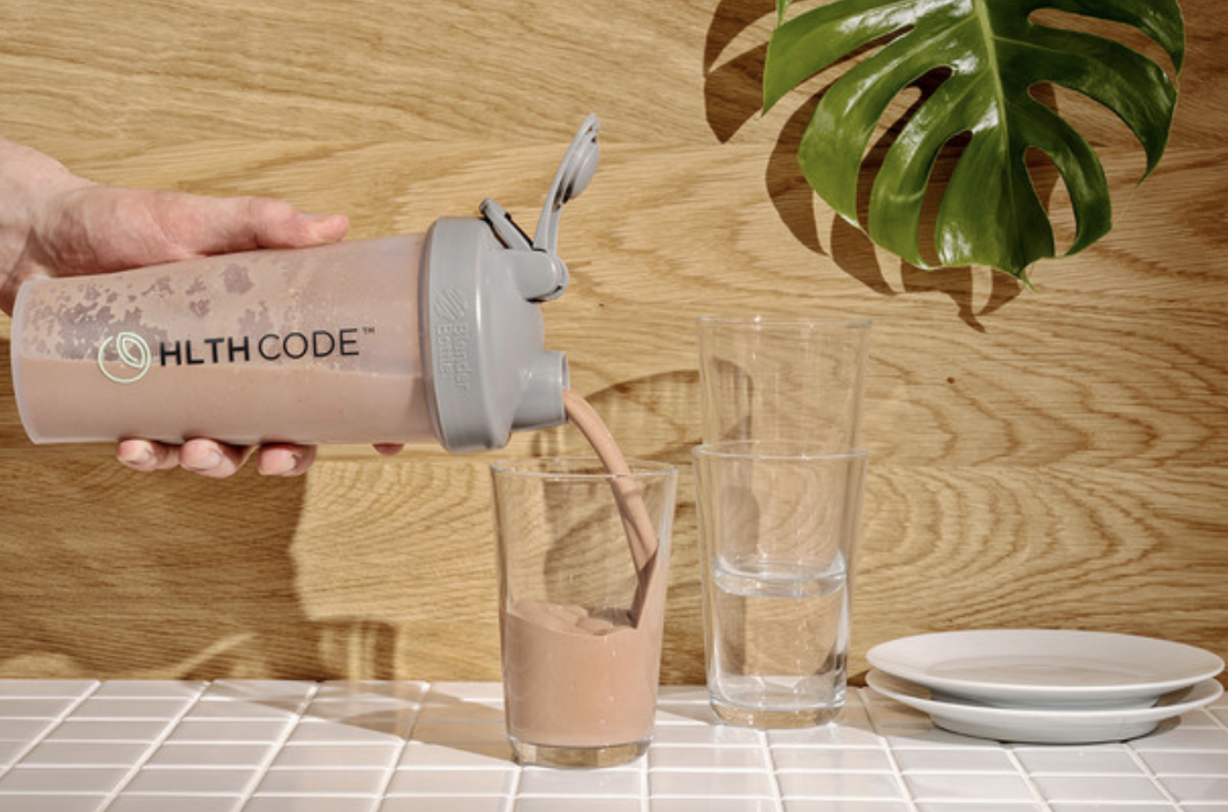 The essential boost to your diet
To help people achieve their best health quicker, and especially to assist those that don't always have time to eat healthy, Bikman and his co-founding team of metabolic, nutrition and industry experts recently created HLTH Code Complete Meal.
Bikman says these carefully formulated meal shakes are designed to optimize health, including weight management, gut health, brain health, even hair, skin and nail health. HLTH Code Complete Meal features an optimized, science-backed blend of protein, collagen, healthy fats, apple cider vinegar, probiotics, fiber, vitamins and minerals—with no added sugar or any artificial ingredients.
"Based on scientific and competitive research, we believe that HLTH Code Complete Meal is truly a breakthrough in meal replacement shakes," said Bikman. "Our customers tell us they're the best-tasting and most-filling shakes they've ever had, and they help keep blood glucose low - which is absolutely essential."
HLTH Code Complete Meal is made in the USA and at a Current Good Manufacturing Practices certified facility that is registered with the Food & Drug Administration.
Helping hunger pangs
When it comes to eating, Bikman says it's easy to consume a healthy number of calories and still feel hungry. This is because the calories consumed are not the right types of calories to provide essential nutrition. He refers to this as "mis-nourishment" and he says it's ruining many people's health.
"Each HLTH Code Complete Meal shake is packed with optimized amounts of these ingredients to leave you feeling full and energized for hours," said Bikman. "It's more convenient and affordable than virtually any meal you could make or buy."
Bikman says the shakes are quick and easy to make: Just add two scoops of Creamy Vanilla or Chocolate Macadamia Complete Meal Powder to 8 oz. of cold water and shake or blend. For general wellness, he recommends replacing one meal daily. To reset your health or for weight loss, replace up to two meals per day.
"[I've] been using HLTH Code for about 2 weeks and I feel healthier, having more energy and having less cravings - love this product!" said one reviewer.
Another reviewer shares, "I started losing weight quickly because I have found that I no longer eat between meals, I do not 'crave' carbs and I'm automatically doing intermittent fasting, not purposely but because I just don't get hungry."
Yet another review said, "I've been drinking this for 5 months to break my intermittent fast and I'm in my best shape and down 21 pounds. I can't recommend this enough!! Plus it has a great flavor!! What's not to love??"
Can HLTH Code make weight loss easier?
According to Bikman, the best health starts with the right blend of nutrition. Increased energy, feeling more vibrant, a stronger immune system, a clearer mind, improved gut health, and an improved appearance are some of the benefits from improving one's nutrition.
"The comprehensive benefits of HLTH Code Complete Meal are especially helpful if you're trying to lose weight," said Bikman. "Weight loss is rarely easy. There have to be the right changes in both hormones and caloric balance to signal to the body that it's time to start burning, not storing, fat."
Bikman adds that based on the best available studies on human metabolism, HLTH Code Complete Meal helps people lose weight without the need for counting every calorie.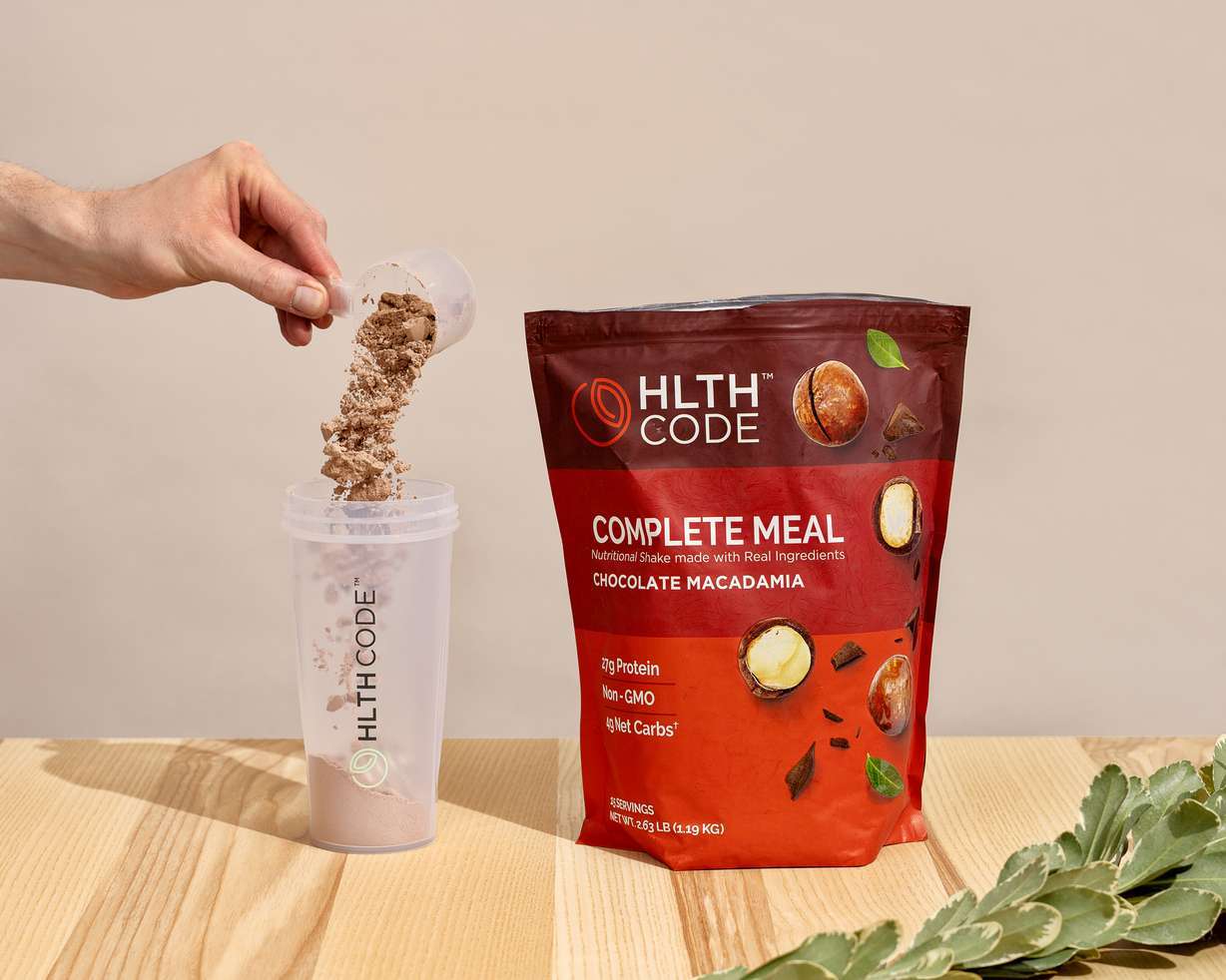 HLTH Code guarantee
If you're nervous about trying something new and making changes to your nutrition plan, don't be. Bikman stands by his HLTH Code Meal Replacement products and is willing to guarantee your satisfaction.
"You have nothing to lose (except those extra pounds) and everything to gain—in terms of wellness and confidence," said Bikman.
Indeed, if you've been looking for improved wellness and weight management, then the HLTH Code Meal Replacement is your answer. To receive an exclusive discount on your first order, visit getHLTH.com and enter the discount code KSL at checkout.
×