Estimated read time: 4-5 minutes
With all the hustle and bustle of Christmas, it is easy to forget the reason for the season. Adorning our homes with nativities and temple models is a great way to increase the spirit of Christmas. Unlike some nativities that require very little set-up time, Brick'Em Young Nativities are unique in that they can be built and rebuilt each and every year by children making it an ideal family Christmas tradition.
Nativity building sets
In 2018 Brick'Em Young started selling a traditional-style nativity. While visiting Temple Square during the Christmas season, Suzanne Calton noticed varying international-style nativities on the temple grounds.
This inspired Suzanne to expand beyond the traditional nativity and create two international-style nativities: African and Asian. These nativities are not meant to depict the actual circumstances surrounding the birth of the Savior, but rather show how this marvelous event might be understood by another culture similar to the displays at Temple Square. This Christmas season Brick'Em Young is offering a Buy 1 Get 1 Free on these international-style nativities.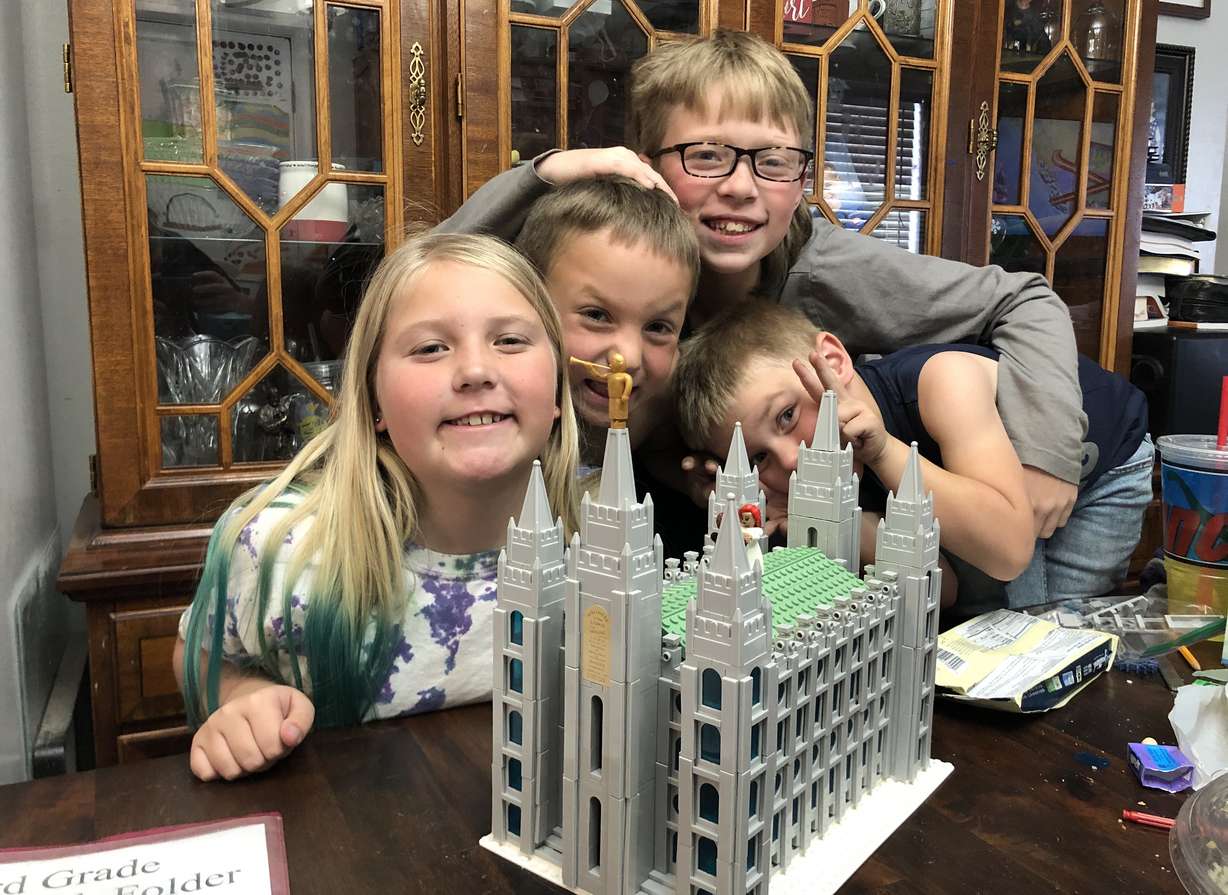 Temple sets
Especially these days, it's important that kids learn about the significance of the temple. Keep your kids actively thinking about temple worship with building sets such as Salt Lake, Mesa, Oakland, Provo City Center, Logan, Manti, St. George, Idaho Falls, Cardston Canada, Las Vegas and Laie Hawaii temples.
The larger temple sets take anywhere from 3-6 hours, depending on the design. A smaller Salt Lake Temple set is also available for younger builders with a build time of an hour.
The family that bricks together sticks together
Not only do Brick'Em Young models help teach about the importance of temples, but it has created opportunities for families to disconnect from electronics and spend more time interacting and growing closer together.
"Many parents have expressed excitement about having a project for their children to do which does not involve electronics," said Suzanne. "It makes an ideal gift as it connects faith, family and fun."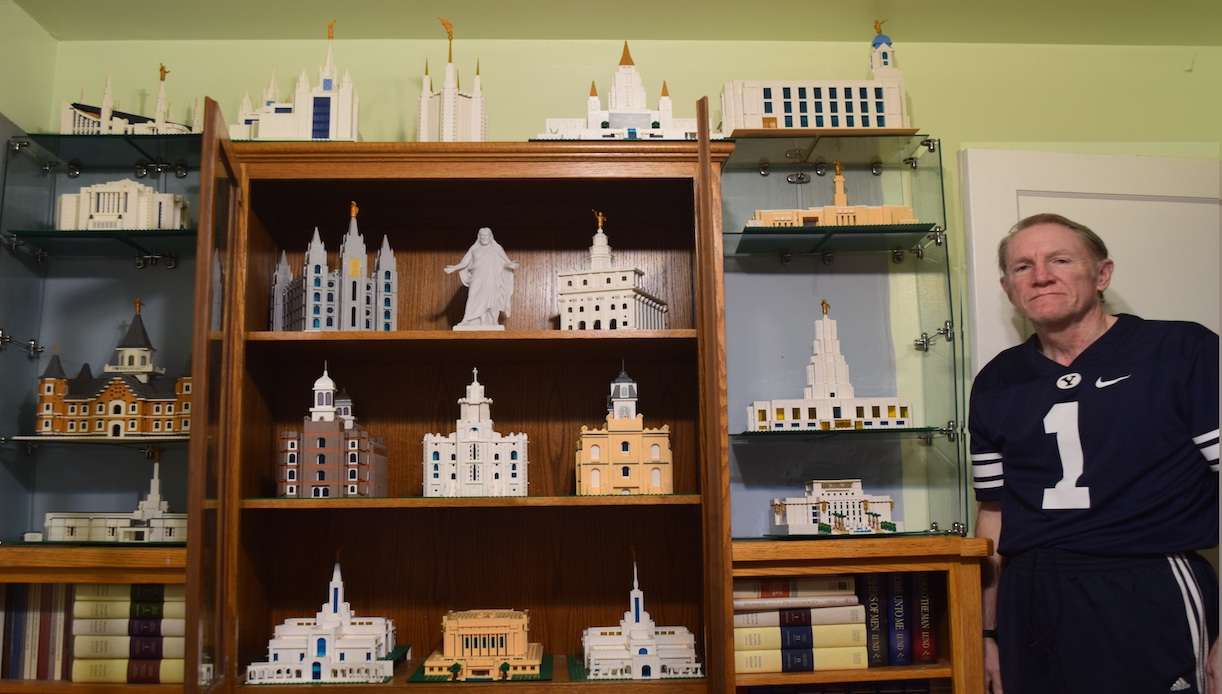 Developmental benefits for boys and girls.
If there's a gift that works for both the boys and girls in your family—and keeps everyone equally entertained—most parents would be thrilled. Gender norms aside, building sets are great entertainment for boys and girls, teens and adults.
Suzanne says these nativities and temple-building kits are popular among all age groups, but of all the photos submitted to her, nearly half are built by girls, moms and even grandmothers!
So whether you want a good STEM activity for your child or something to keep your teens engaged on Sundays, Brick'Em Young building sets are a great way to spend time together building family memories.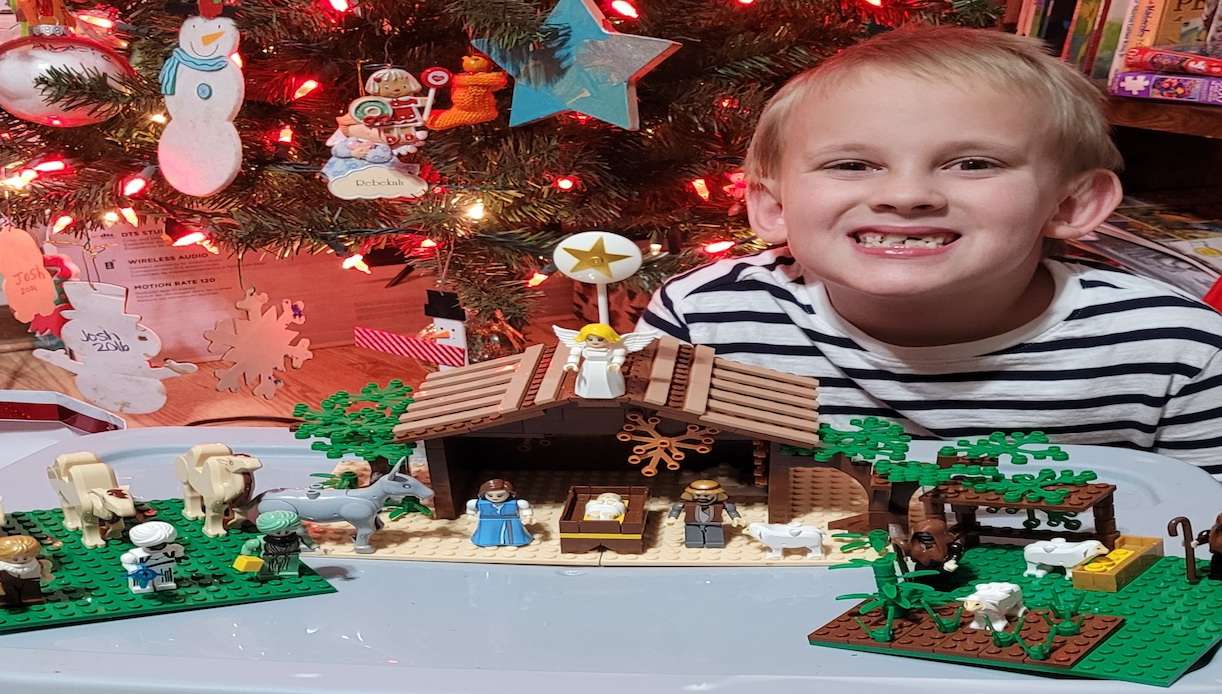 Old Testament becomes interactive with Bible figurines
In addition to their temple sets, the Caltons released a variety of bible figurines, including Noah's Ark, Jonah and the Whale and Moses figurines — perfect for the current "Come, Follow Me" focus on the Old Testament.
3-day Christmas promotion!
Kids and even newly returned missionaries have enjoyed building these model sets. Brick'Em Young's final three-day Christmas promotion ends Dec. 16. Buy one temple model and get a second for half off. Visit their website right away to connect faith, family and fun in one activity with Brick'Em Young!
×