Estimated read time: 2-3 minutes
SALT LAKE CITY — Just six months ago, the Utah Transit Authority decommissioned its 50-year-old Comet cars that had been in service since Frontrunner took its inaugural run in 2008.
Now, those quieter, more comfortable, leather-seated historic cars are for sale.
UTA is auctioning the cars due to frequent mechanical and reliability concerns. And while the agency had intended to keep the Comet cars for special events or days with unexpected ridership spikes, it is no longer feasible to keep them around, James Larson, a spokesman with the Utah Transit Authority, said Monday. He said they have been monitoring ridership levels in preparation for the auction and said current ridership can be accommodated with three-car FrontRunner trains.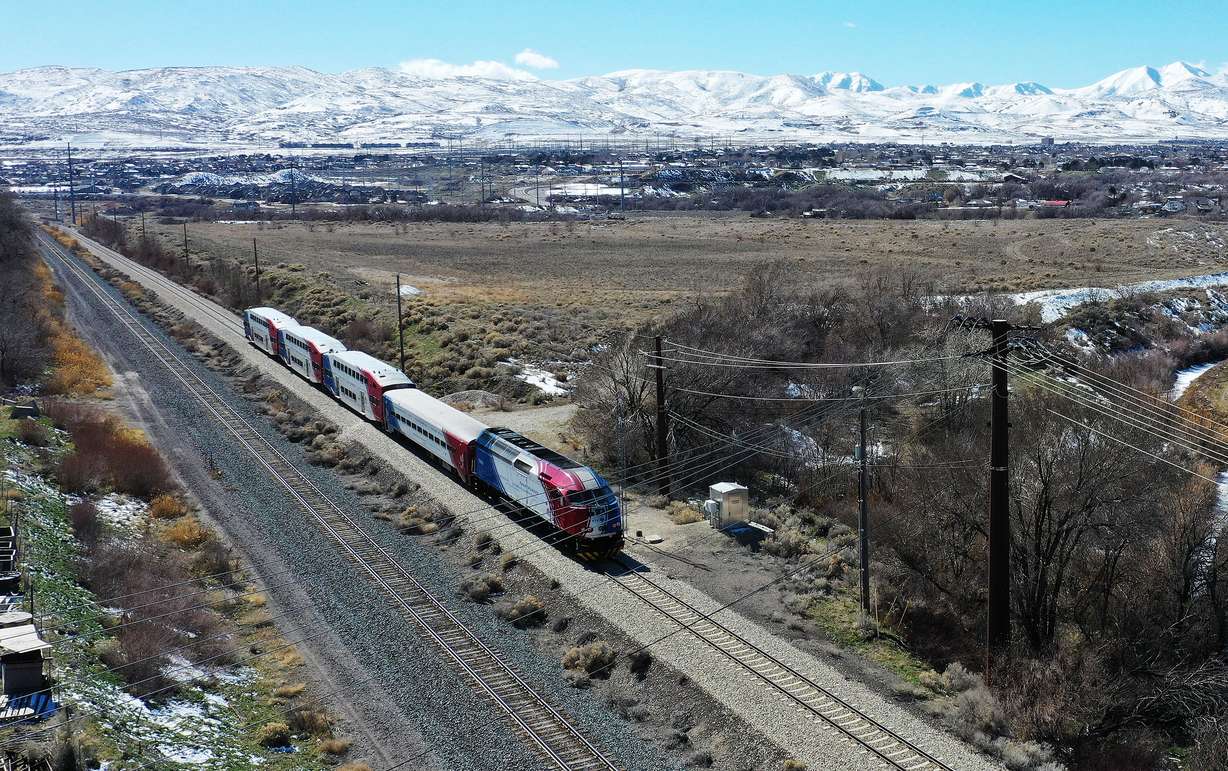 Because the Comet cars were refurbished and transported using federal funds, they cannot be donated. Not to mention, in order to apply for federal grants to purchase $12 million worth of new rail cars, UTA needs to get rid of these old ones.
"It is hard to speculate what buyers will be willing to pay for the Comet cars," Larson said, adding that UTA recently auctioned off some retired buses that sold for a "fair market value due to supply shortages."
The auction began Monday morning and will continue through Nov. 1, according to UTA. A $750 deposit is required to make a bid with TNT Auction Inc., located at 2353 N. Redwood Road, which is handling auction services for UTA. Pick-up and transport of the cars is also up to the buyers.
UTA acquired its fleet of 25 Comet cars from the New Jersey Transit for $35,000, prior to the launch of FrontRunner in 2008. All of the cars were built by Pullman-Standard in the early 1970s. After the fleet of cars was acquired, UTA spent $400,000 refurbishing them — much cheaper than the $2.2 million spent for the newer cars on the train.
As parts for the Comet cars are no longer manufactured and are harder to find, UTA decided in April to save the up to $800,000 spent annually to keep the Comet cars going.
At the time, UTA said removing the Comet cars would make FrontRunner more accessible, as the old, single-level cars required steps to get inside.
Of the 25 on consignment through federal funding, Larson said, eight of the Comet cars will be sold for parts and the remaining will be sold as is to the highest bidders.
×
Related stories
Most recent Utah transportation stories