Estimated read time: 4-5 minutes
There's nothing quite like stepping onto the cushiony warmth of quality carpeting – well, unless, of course, you're stepping onto smooth, cool natural wood or stone. If you've ever considered the pros and cons of carpet and hard flooring, you already know the struggle is real.
And while there might not be a simple or clear-cut solution, the more you know about the feel, cost, maintenance and benefits of each, the better equipped you'll be to make a wise flooring decision.
Where carpet makes sense
While there might be a host of other options on the market today, there's still a reason carpet still covers floors in homes. Good carpet adds coziness and warmth to your home, and feels comfortable and homey underfoot.
Carpet is a particularly good choice for second-floor spaces, as the thick fibers absorb noise and leave you with decidedly less thumping and creaking overhead than hard flooring. Additionally, carpet can be a great option for children's rooms, as the soft texture offers a bit more cushion when a little one takes a fall – not to mention a lot more traction for little feet.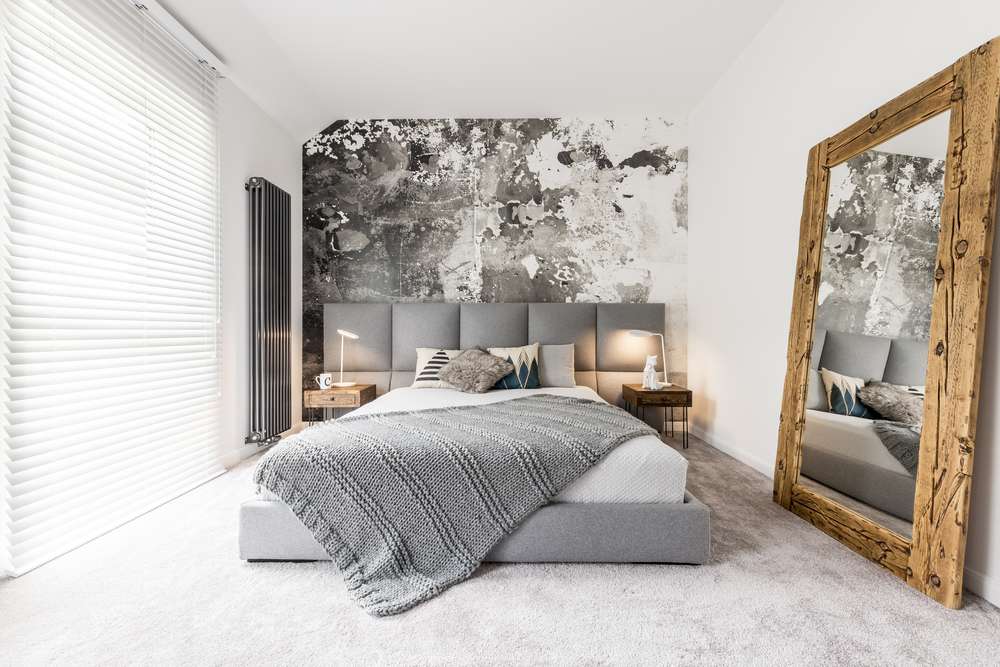 If you happen to live in a cold climate, you may want to consider carpet; according to the Carpet and Rug Institute, carpets retain a measurable amount of warmth in a room, saving energy (and therefore money). In fact, carpet can retain as much as 10% of the warmth that would be lost with hard flooring.
Where hard floors make sense
When it comes to hard flooring, the options are endless. Wood lovers can choose from timeless hardwood to engineered hardwood, luxury vinyl plank or wood-grain tiles, while others might opt for a natural stone like travertine or go for a patterned ceramic tile. So if your love language is options, you're going to love exploring hard flooring.
Where you put hard flooring is simple – it can go virtually anywhere. With the possible exception of natural hardwood, most hard floorings are appropriate for spaces where moisture might be an issue, like bathrooms and kitchens. Most hard flooring is easy to clean and, unlike carpet, will not retain moisture (and possibly mold) when things get damp.
Additionally, opting for a more luxurious hard flooring can actually increase your home's value. In fact, according to Realtor.com, hardwood floors can increase your home's selling price by as much as 2.5%.
Costs of carpet vs. hard flooring
While the costs of every type of flooring varies wildly, carpet has long been considered a more cost-effective flooring option than hard counterparts. According to Forbes, today's carpeting costs anywhere from $2 to $7 per square foot. On the other hand, hardwood flooring can cost between $6 and $12 per square foot according to Bob Villa. Of course, you'll want to keep in mind that the average lifespan of carpet is 5 to 15 years, according to Giant Carpet One, while hard flooring can last much longer when properly maintained.
Other considerations
While budget and function are important factors in any flooring decision, sometimes the choice comes down to basic aesthetics. Many people prefer carpet for its rich color options, while others love the classic look of wood or stone flooring. And if you're someone who can't commit to something for long, you might prefer carpet simply because it's easier to demo and replace than a wood or stone floor.
Health is another consideration when determining the right flooring for your family. While carpeting might feel cozy and comfortable, it can also collect dust and allergens that can irritate sensitive members of the family. That said, many of today's carpet options can actually help control allergies. According to Giant Carpet One, manufactured materials like nylon are naturally mold and mildew-resistant, which can be a (literal) breath of fresh air for allergy sufferers.
When it comes to selecting flooring for your home, you can't make a decision on paper. A trip to Giant Carpet One will give you the opportunity to see, touch and feel your options, from carpet to luxury vinyl, hardwood, tile, laminate and more. For more information or to find a showroom near you, visit Giant Carpet One.
×