Estimated read time: 4-5 minutes
If you have young musicians at home, you have likely heard about the remarkable American Heritage School performing groups—even if the name is not familiar. The Lyceum Youth Orchestras and Heritage Youth Choirs at American Heritage School hit the top of the Billboard Charts on multiple albums, were featured on PBS with The Piano Guys, recorded for SONY Masterworks and BYU-TV with Lexi Walker, and have been viewed over 200 million times on YouTube.
For more than a decade, these American Heritage School-sponsored community performing groups have served the families of Utah County regardless of where students attend school. This fall, thanks to the addition of a new state-of-the-art downtown American Heritage School facility, young musicians from across Salt Lake County can enjoy the same incredible opportunities whether or not they attend AHS.
This September, students will be filming an international broadcast at the Jerusalem movie set used in "The Chosen" and New Testament films for the Church of Jesus Christ of Latter-day Saints. Guest artists this season include Grammy-nominated violinist Jenny Oaks Baker, world-renowned tenor Nathan Pacheco, and more.
The audition process is 100 percent online and can be easily done here for choir and here for orchestra. They are currently accepting auditions for young musicians ages 8-18 in choir (all voice types), string, wind, brass, and percussion. With ensembles that range from basic music readers to advanced musicians, they are able to place most youth in an ensemble that meets each individual at the threshold of their learning.

Lyceum Youth Orchestras, led by Kayson Brown, have been recognized as the best in the state by Best of State Utah for the past 15 years in a row. They have released eight commercial albums on streaming services, including their 2022 release "Ask" which helps young musicians focus on seeking out divine truths for themselves.
The album includes their talented young musicians performing with David Archuleta, Lexi Walker, Dallyn Vail Bayles, Jenny Oaks Baker, Caroline Campbell, and more. The album already has hundreds of thousands of streams on Spotify and other streaming platforms.
The Heritage Youth Choirs, led by Rob Swenson, promotes musical excellence and enduring faith in the lives of choir members and audiences. With an emphasis on sacred music, directors teach gospel principles found in the lyrics which instills messages deeply in the hearts and minds of choir members.
The touring choir, the Heritage Youth Chorus, has spent the past 13 years traveling throughout the United States presenting musical firesides in Latter-day Saint stakes. They have also collaborated with several guest artists in concert and on professional recordings.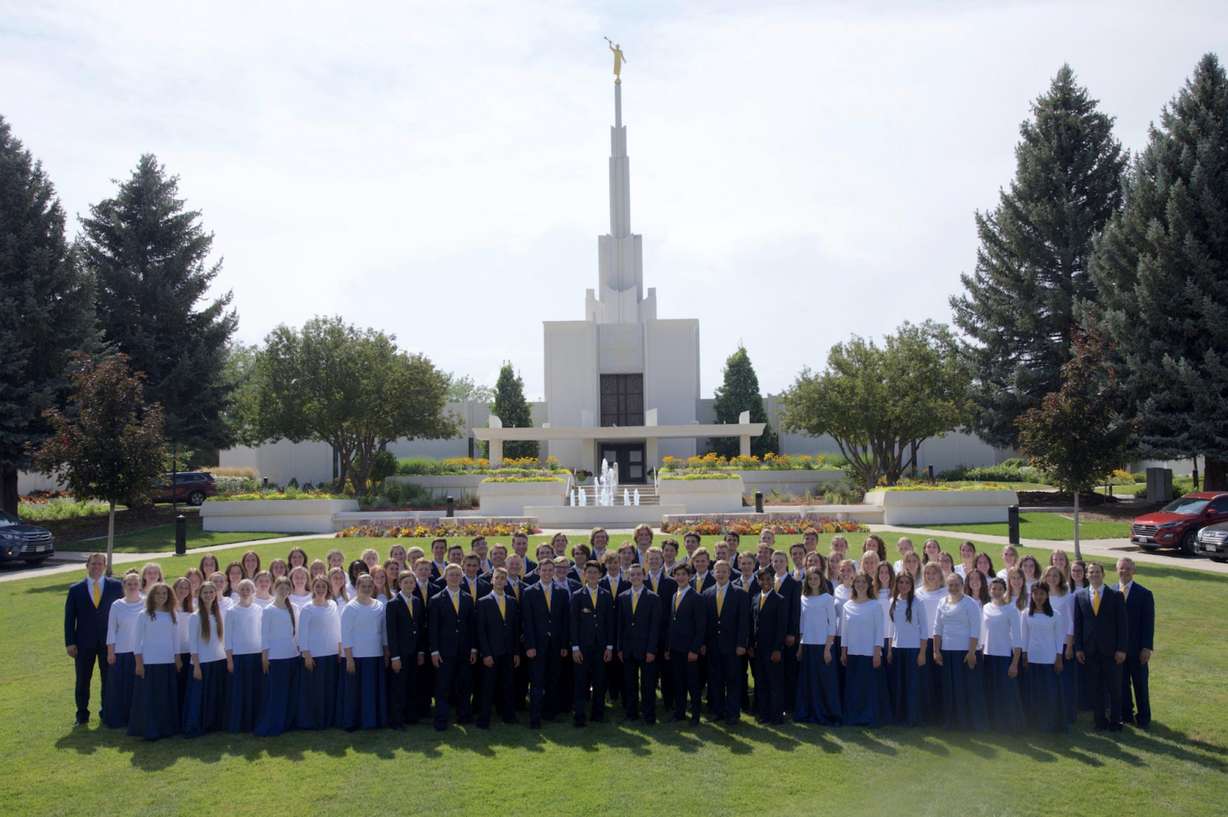 As a private K-9 school built on faith, liberty and rigorous academics with a unique focus on character development, AHS has a special mission to bring sacred, classical, and patriotic music to downtown Salt Lake City audiences. A multi-million dollar renovation is in the final stages of completion at the new campus located at 142 W. 200 N. in Salt Lake City, directly northwest of the Conference Center in what was previously the Salt Lake City Stake Center. Interested families are invited to take a virtual tour or contact the school directly at slcadmissions@ahsmail.com.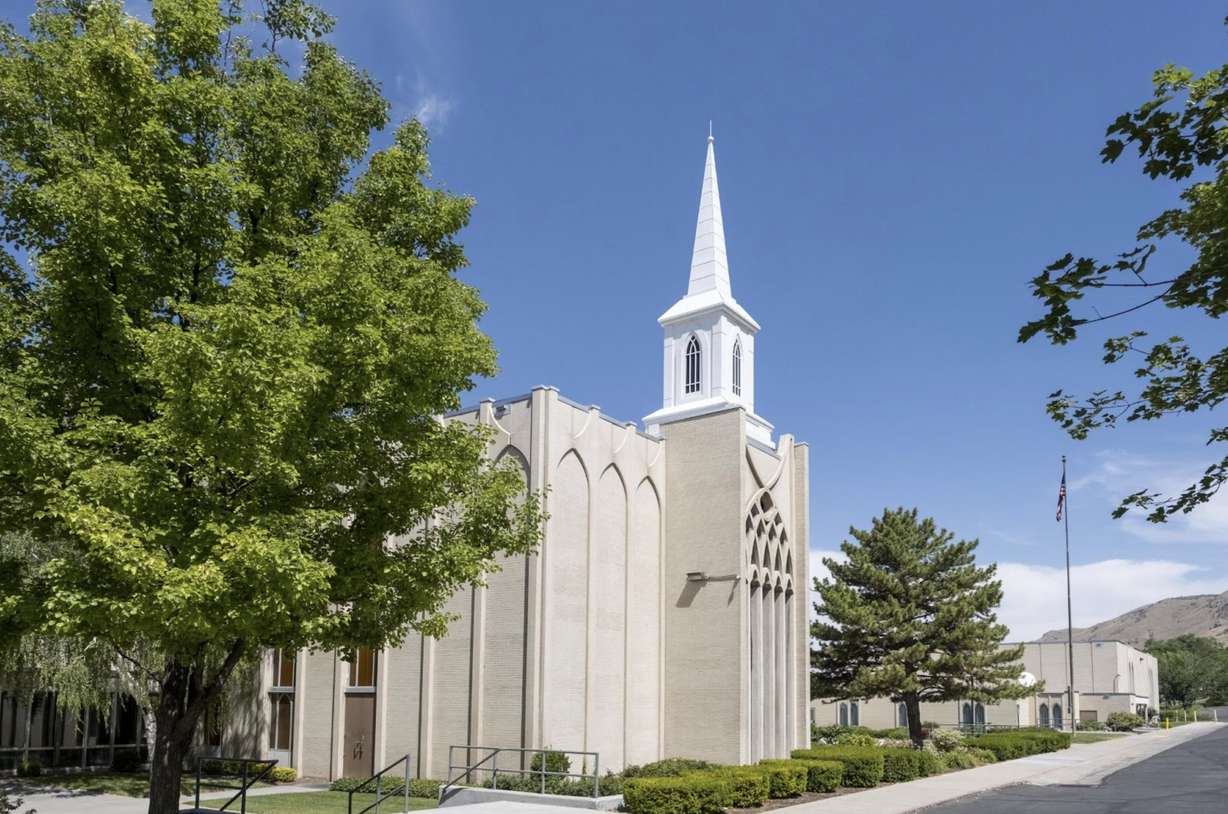 Musical families will be glad to hear that AHS holds their beginning, intermediate, and advanced ensemble rehearsals simultaneously. Whether dropping off a load of young musicians at the door or sending them to rehearsal via the TRAX, the focus on excellence, convenience and affordability make it easy for families to participate. Prices range from $30 to $60 per month depending on which of the eight ensembles is right for the student. All four of the choirs rehearse on Wednesdays, see here for detailed info. The three orchestras and harp ensemble rehearse on Thursdays, see here for detailed info.
With rehearsals beginning at the start of the school year, auditions deadlines are fast approaching. Auditioning is as easy as making a video in the front room or uploading a recent performance. Memorization and accompaniment are optional and students of all levels are encouraged to apply. Submit auditions here for choir and here for orchestra. For more information contact Lyceum@AHSmail.com or Choirs@AHSmail.com.
×