Estimated read time: 3-4 minutes
You've seen it on Pinterest, Instagram and just about every home design television show, but patterned flooring—tile especially—is more nuanced than just picking a favorite design.
While patterned flooring is great for adding texture and style to your home, it can be tricky to make all of the different patterns and designs work well together in your space. Here are a few tips and tricks to make sure you love your patterned flooring today and in the future.
Color carefully
Interior designer Orlando Soria tells Real Simple that your intentions with your home matter when you choose the color of your tile. For example, he says if you want your home's resale value to be high, you should stick with neutral-colored tiles in more conservative patterns, like subway or hexagon tiles. He recommends leaving desired colors to the wall paint—something that's easier to change in the future.
Go nuts with the paint colors—not necessarily the tile colors.
Don't make the tiles compete
In bathrooms especially, you don't want your tiles to compete with each other, since many surfaces will be covered in tile. Soria recommends using smaller tiles—like penny or hexagon styles—on the shower floor, and using bigger, shinier tiles on the bathroom floor.
If you have a tub-style shower in your bathroom, you'll have more wiggle room to use intricate and patterned tiles in your bathroom without clashing with the shower's design.
Be honest about your layout
If your home doesn't have a cookie-cutter, standard layout, you might want to try a unique floor design. Tim Anderson writing for SF Gate Home Guides says herringbone style flooring can break up that non-standard space you have in your home.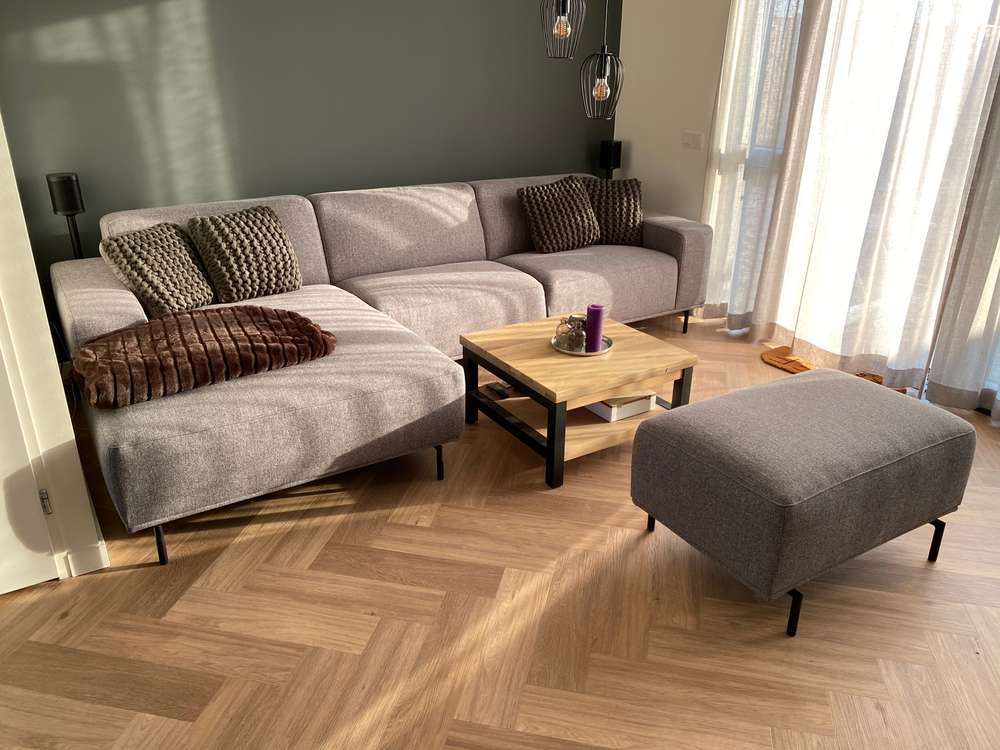 You can create a herringbone style with tile, vinyl, laminate and even hardwood. Talk with a professional in the flooring industry to see what material would be best in your home and space.
Be practical with designed patterns
If you've got a beautiful Spanish-style tile or a stunning black and white geometric tile you're dying to use, you'll want to save that for a bigger space, especially if the tiles interlock. SF Gate Home Guides says these interlocking patterns are simply too time consuming in smaller spaces, as you'll have to make exact cuts in the pattern of the tile for each curve and barrier.
Instead, use these patterns in a large space in your home that has fewer obstructions, like a sunroom or living room. It's also a good idea to go with a design you'll still enjoy in a few years. Timeless styles will help your home age better as design trends come and go.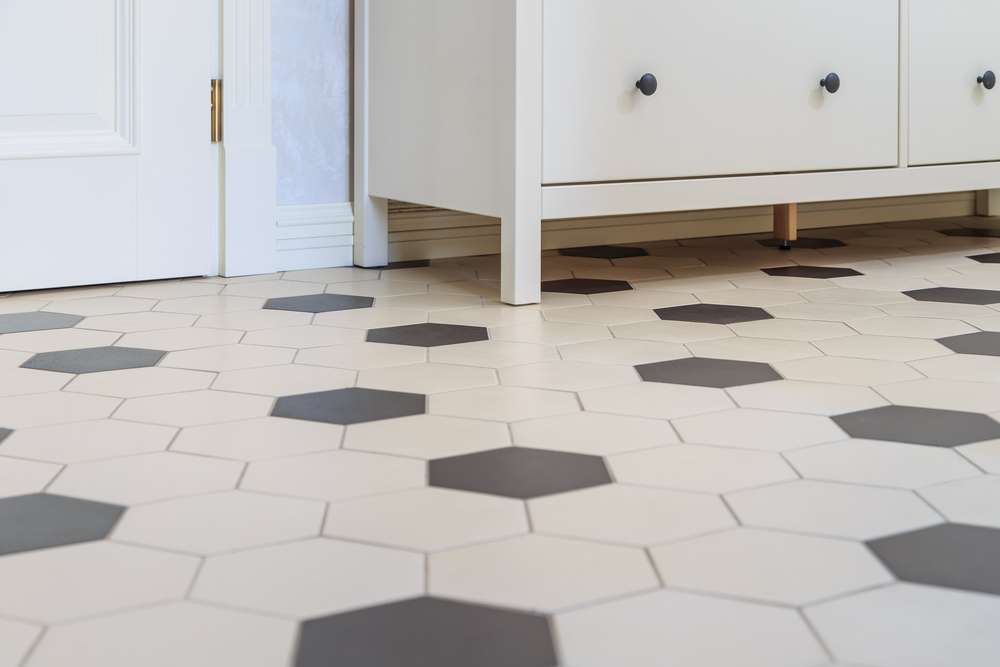 Use carpet to enhance your home's features
Patterned carpet is a great tool to make your home feel and look the way you want it to. For example, Rachel Edwards writing for Country Living suggests using carpet with horizontal stripes to widen a narrow space.
In addition to the pattern, you'll also want to consider the color and type of durability for each space you carpet. You'd want to choose darker, more durable carpets in entryways or hallways to hide dirt and wear better.
Patterned floors make a minimalist home pop
If you're into the white walls, clean lines and simple features style that has taken the design world by storm, patterned floors can be a great choice. In a space with neutral walls and a distinct lack of pattern and color, a patterned carpet or eye-catching tile can add depth and texture to a simple space.
Get personalized help from the local experts
If you've got a project to tackle and aren't sure which flooring to go with, visit your local Giant Carpet One. Their professional team can help you find patterned flooring that will mesh with the rest of your home—and your room—seamlessly. Visit the Giant Carpet One website to find a store near you.
×