Estimated read time: 7-8 minutes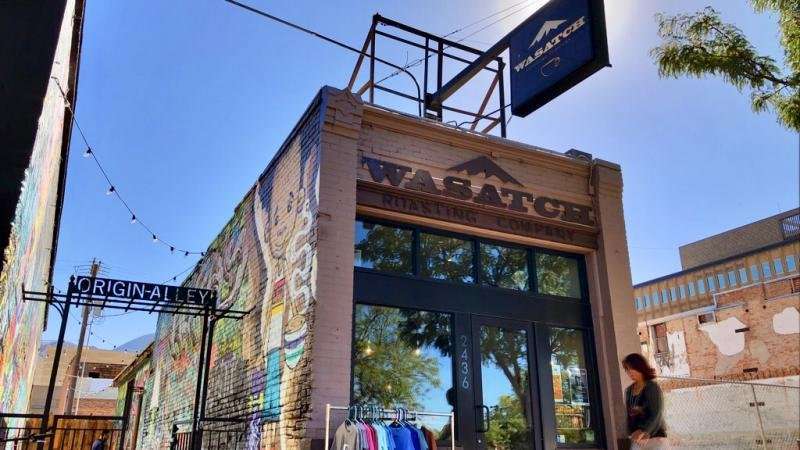 Ogden's abundance of high-quality events and its growing arts scene has made it the go-to destination for quick, Wasatch Front getaways. Whether you're visiting for some fresh, local produce at Farmers Market or enjoying one of the many sold-out Twilight Concert Series shows, there's always a bit more to do while you're here, so plan some extra time.
We've compiled some of our favorite, walkable adventures that pair well with Ogden's signature events. Spend a few extra hours, or maybe an extra day to get a better taste of what makes our vibrant community tick.
Whether you arrive in Ogden in your own vehicle or step off the FrontRunner (our local commuter train), once you ditch the wheels, you'll find yourself in one of the west's most walkable communities. Abundant free parking can be found all around Ogden's historic downtown core. Local tip: Park in one of the covered parking garages on the west side of The Junction. The garages are located between 22nd and 24th Streets with the easiest access from Grant Ave.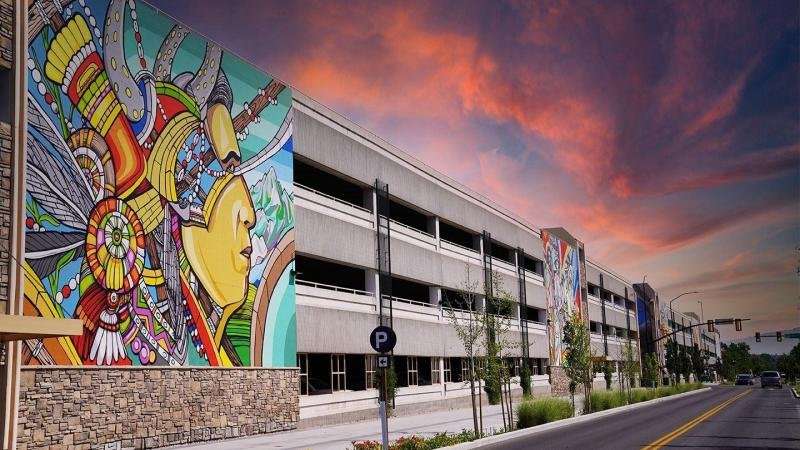 Start your walkabout in Ogden by parking at The Junction. Enter off Grant Ave. between 22nd and 24th Streets.
Your stroll is almost certainly going to gravitate toward Historic 25th Street and there's really not a wrong way to get there. Going through The Junction along Kiesel Ave. will take you past some great restaurants and shops including Ogden's Local Artisan Collective and is the most direct route to the Ogden Amphitheater.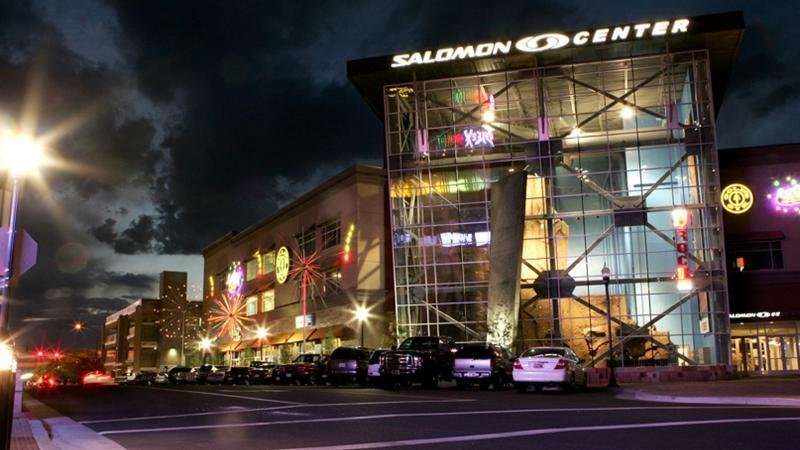 Kiesel Ave. runs through The Junction...home of the Salomon Center, megaplex theaters, shops, and restaurants.
Sticking to the west side and using the Grant Avenue Promenade will expose you to some of Ogden's newest and most impressive public art in the form of 5 huge murals painted by renowned artist, Don Rimx. It's also the quickest way to UTOG Brewing Co., one of our favorite restaurants and brew pubs. Along the way to 25th Street, you can decide if you want to unwind a bit with an adult beverage at The Yes Hell, or rev things up a bit with a shot of caffeine from Wasatch Roasting.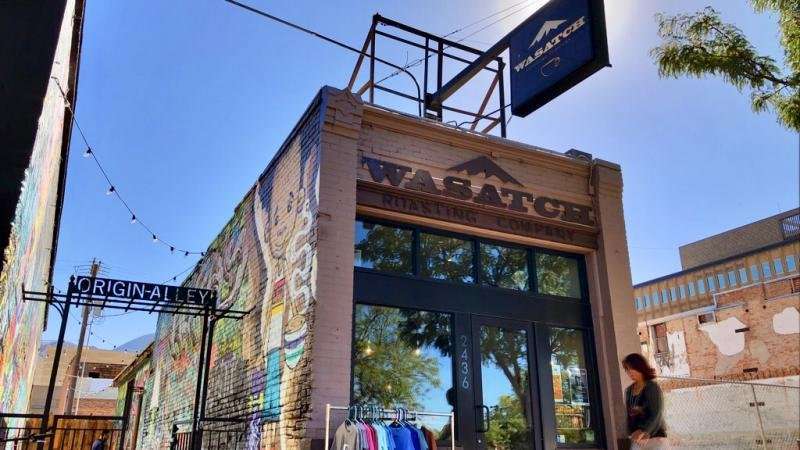 Be sure to check out Origin Alley between Wasatch Roasting Company and Yes Hell on Grant Ave.
Meander 25th Street
Wherever you punch into 25th Street, plan on making the entire circuit of the street. Hit both sides from one end to the other. The west end of 25th Street (nearest the FrontRunner platform) is anchored by Historic Union Station. The station houses several museums covering a myriad of subjects including railroad and western history, vintage automobiles, and the firearms inventions of Ogden's John M. Browning, as well as revolving art shows and performances. It's the perfect way to cool off on hot days.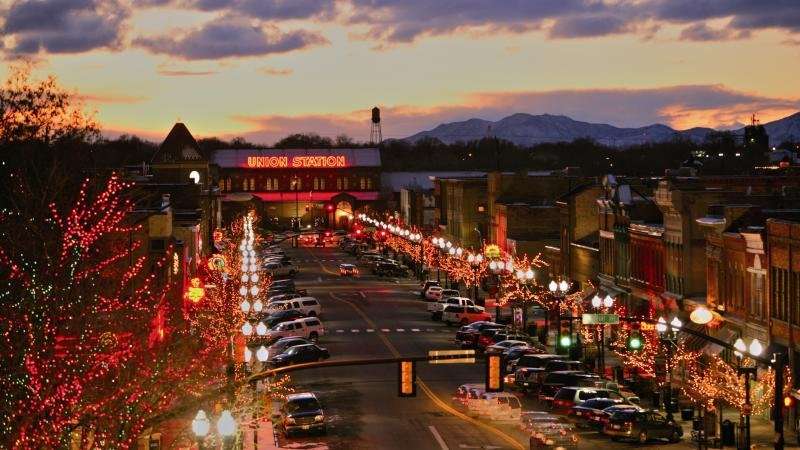 Ogden's Historic 25th Street is anchored on the west end by Historic Union Station.
Head east (toward the mountains) and explore a vast array of independently owned and operated shops, restaurants, galleries, and bars. Play a street piano since this will be the last year of this cool project from Nurture the Creative Mind. Snap some Instagram shots in front of your favorite painted horses. Grab a couple of street tacos at one of the many taco carts that surround the Municipal Block and Amphitheater. Hint: Pretty much every cart offers 2-for-1 specials on Wednesdays. Yeah, it should probably be "Taco Tuesday," but we like to keep it different around here.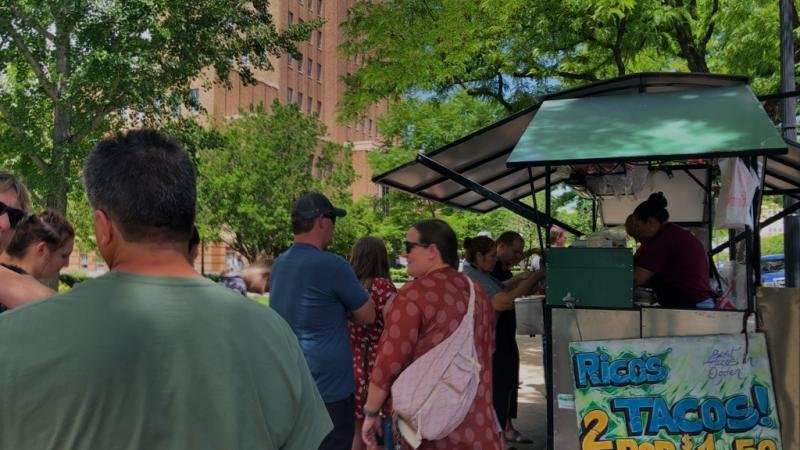 Ogden's taco carts serve up some of the most authentic Mexican street food you'll find anywhere.
The east end of the walkable, historic portion of 25th Street is anchored by The Monarch and the gateway to Ogden's Nine Rails Creative District. Cool off in the misters at the Dumke Arts Plaza. Check out the extended installations of internationally renowned sculptor, Shakia Booker throughout the plaza.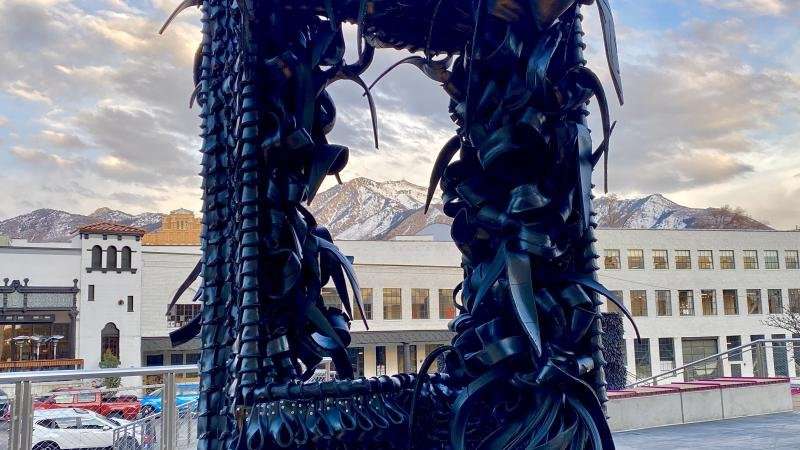 Temporary installation by internationally renowned sculptor Shakia Booker at the Dumke Arts Plaza.
Cross Ogden Ave. and wander through Ogden Contemporary Arts as well as the dozens of working artists' studios inside The Monarch.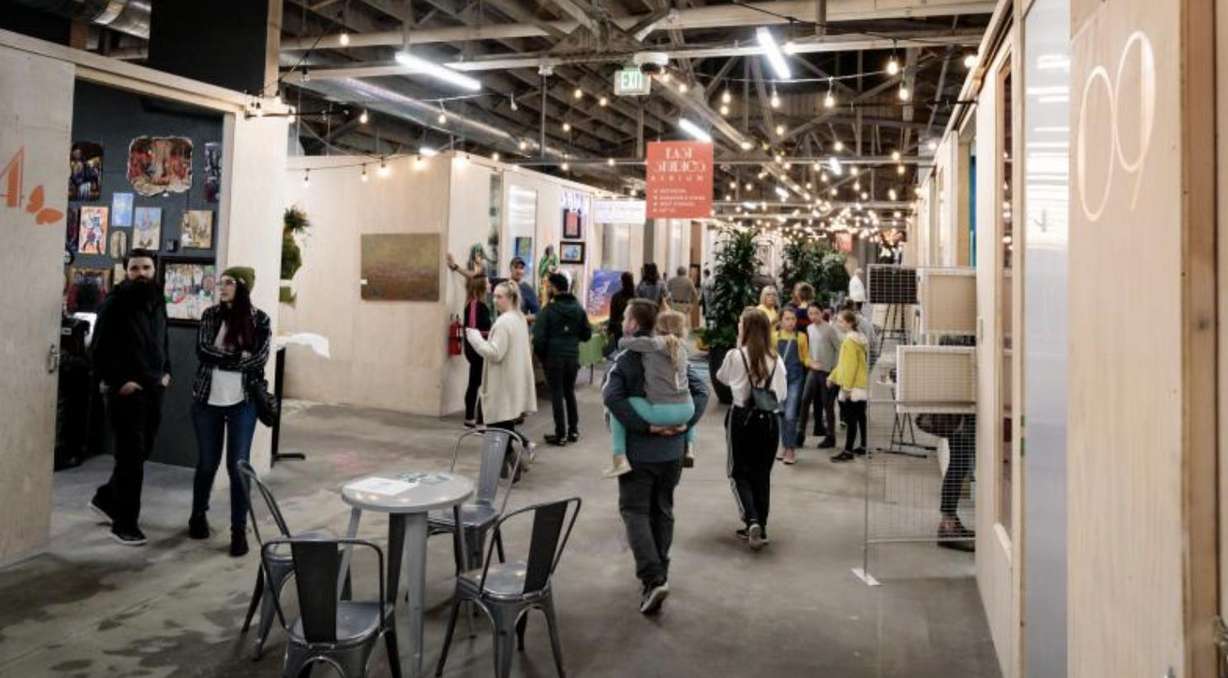 When you're ready to expand your exploration, stroll back down to 26th and Washington Blvd. and rent one of Ogden's new Green Bikes, or fire up one of the scooters you'll find pretty much everywhere. Don't act like Ogden is the only town that has a scooter infestation. We deal with it.
Explore the Ogden River Parkway
Stop back by your car and lock your newly acquired artwork, vinyl records, souvenirs, and leftovers in the car and continue north on the Grant Avenue Promenade. Whether you're driving, cycling, or walking, you'll have your own dedicated lane. Take a break at 21st Street and start your search for your favorite flavor of Farr's Ice Cream. Go ahead and sample a couple then pick one, but understand that you'll need to return several times and do the same thing to come to your final decision.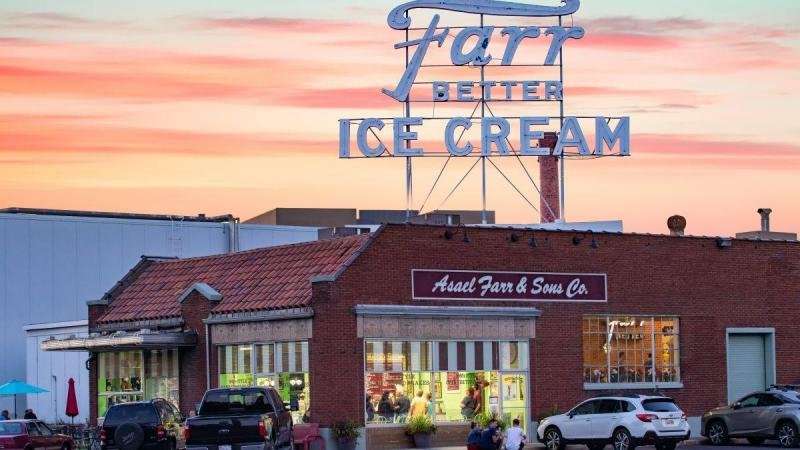 Continue north a couple more blocks until you hit the Ogden River. Head east on the Ogden River Parkway. Might as well go all the way to the mouth of Ogden Canyon and Rainbow Gardens. You'll be on the shaded banks of the Ogden River as it flows by your side. You'll be taken through the heart of the Ogden Botanical Gardens and past Ogden's George S. Eccles Dinosaur Park. You can poach some good views through the fence, but it's worth the nominal fee to actually go in and get some good 'grams.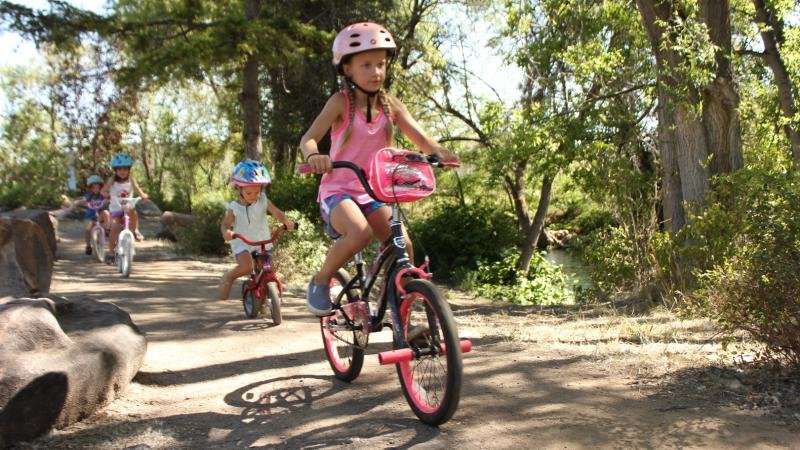 On your way back down, jump off the parkway at Ogden River Brewing for a beverage and a bit of sustenance.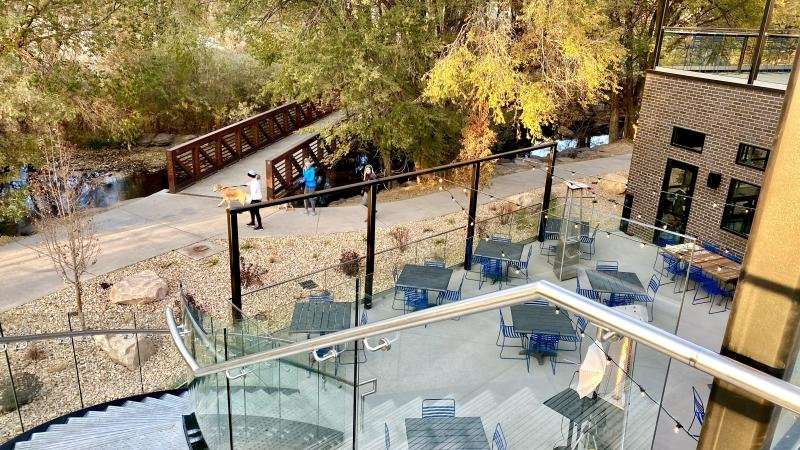 Inside or out, there isn't a bad seat at Ogden River Brewing.
Eat local
By this point, you've probably spotted at least a dozen places you want to try for dinner. You know the basic lay of the land. You're practically a local. Now it's time to eat like one.
You can click here for a complete guide to Ogden's local dining scene, however, just on the paths we've outlined so far, you will have passed some of our favorites including UTOG Brewing Co., Roosters Brewing Co., Tona, Lucky Slice, Table 25, WB's Eatery, Rovali's, Stella's, Harp & Hound, Angry Goat and more.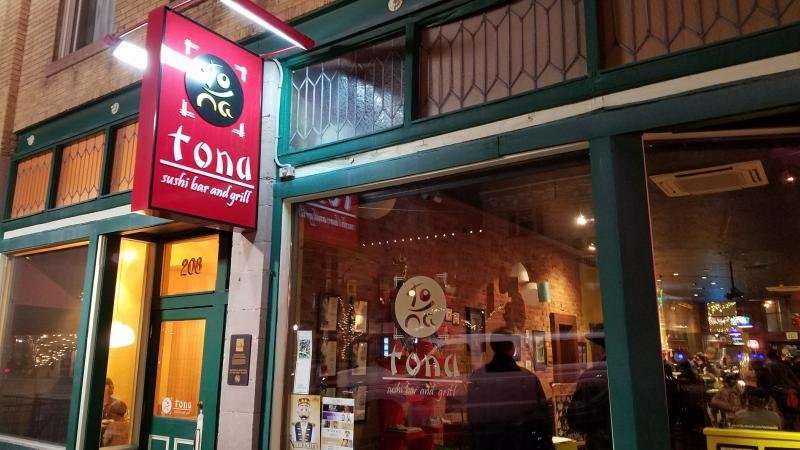 Tona's unique approach to sushi has earned it "Best of State" awards for nearly as many years as they've been open.
Nightlife
Several of Ogden's events run until at least 10 p.m., but just because the main event winds down, doesn't mean Ogden does. The party is almost guaranteed to be still be going within walking distance in any direction at one of these places: Alleged, Lighthouse Lounge, The Yes Hell, Funk 'n' Dive, Brewski's, Ko Ko Mo Club, or Kamikaze's.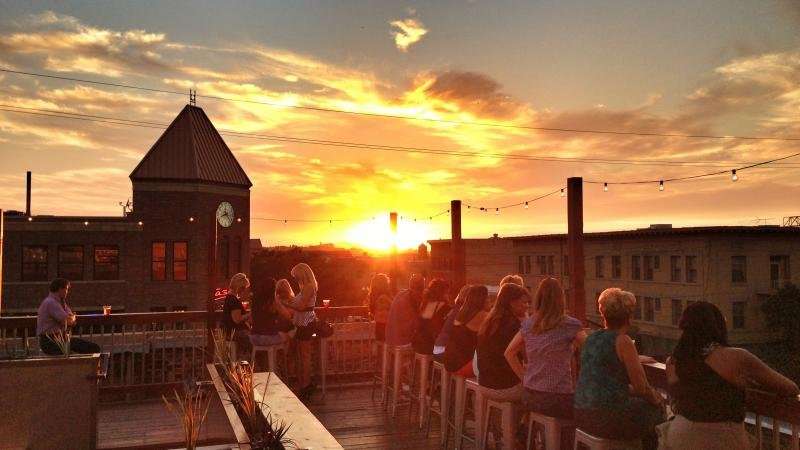 The rooftop bar at Alleged is a great place to end any summer evening.
Spend the night
Let's be honest. At some point, you have to call it a night. Within stumbling distance of wherever you ended up, you have some great lodging options including the Marriott Courtyard, Hampton Inn & Suites, and Hilton Garden Inn.
Sleep tight. You have a big day ahead of you in Ogden tomorrow.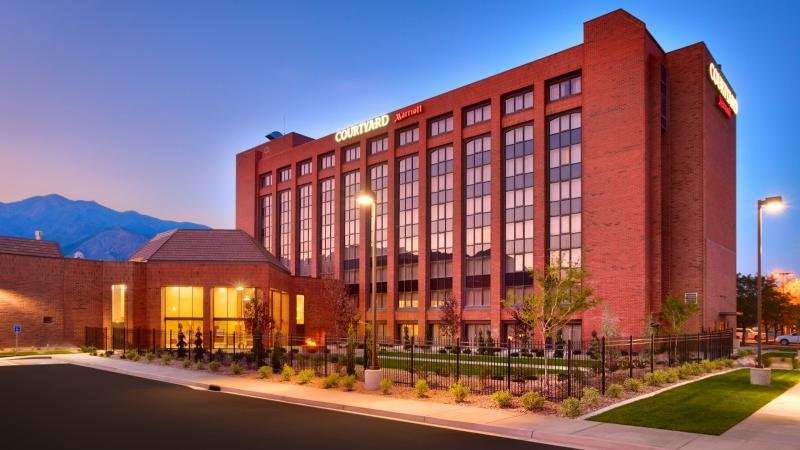 ×