Estimated read time: 6-7 minutes
This archived news story is available only for your personal, non-commercial use. Information in the story may be outdated or superseded by additional information. Reading or replaying the story in its archived form does not constitute a republication of the story.
Utah is home to some of the most picturesque landscapes in the U.S., and the waterfalls here are no exception. Scattered from north to south, there are many waterfalls throughout Utah that will take your breath away — but not too much breath. You'll need that for the hike back.
No matter what waterfall you're chasing (queue the 1990s pop group, TLC), you need to make sure you're stopping at Maverik along the way. With refreshments, food, and some of the best soda fountains around, you won't find a better place to gear up for — and cool down from — an adventure.
Here are 11 Utah waterfalls that should be on your bucket list.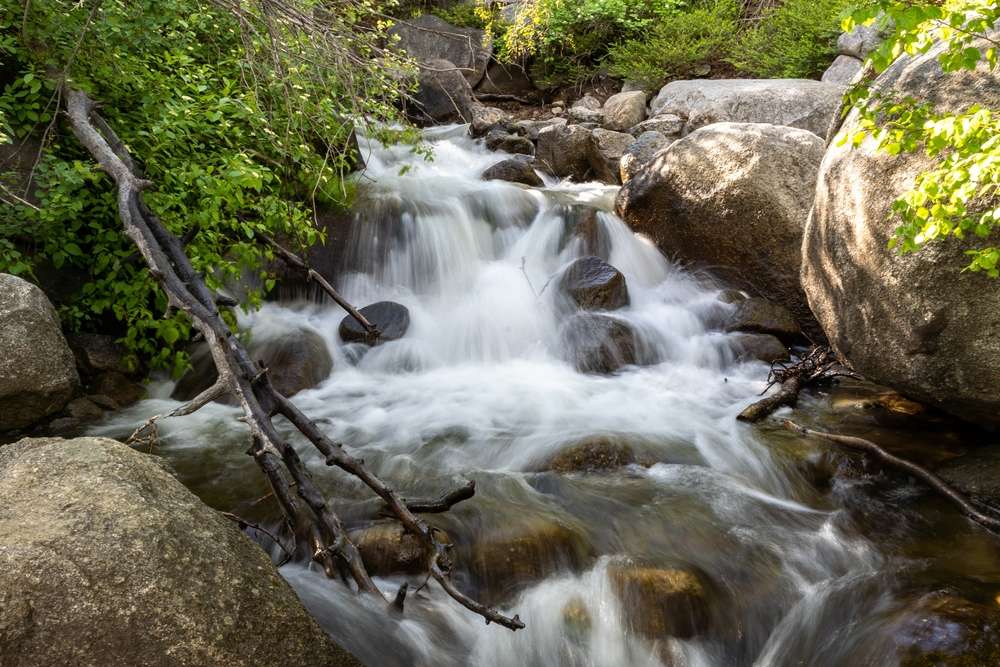 Bell Canyon
Just east of Sandy, the four-mile Bell Canyon hike is a great outing for advanced and beginner hikers alike. It's also filled with a series of beautiful waterfalls. The first waterfall is a fan favorite and is famous for its tumbling water down the mountain. And as if the waterfalls weren't enough, you'll catch some magnificent views of the Salt Lake Valley along the way.
For more information, click here.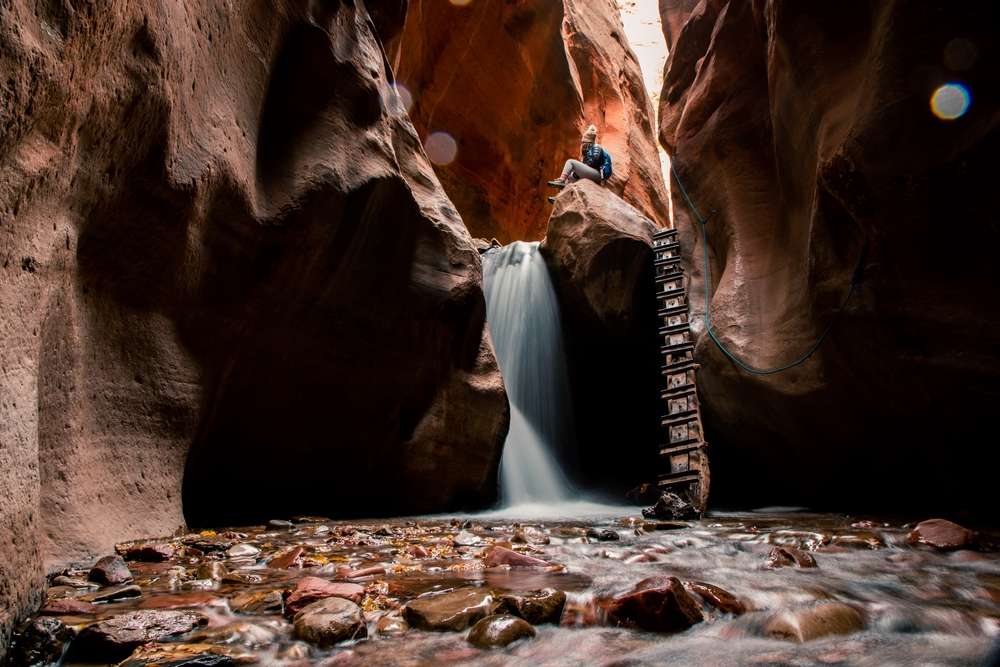 Kanarraville Falls
The Kanarraville Falls are some of the most memorable falls in Utah. Surrounded by desert, these permit-required falls are accessed by a canyon ladder and rope. The hike is relatively short and not too difficult, though children are probably not the best fit. Once you pass through the narrows, you will reach the first waterfall, followed by a second. Keep hiking and you'll be treated to a fun swimming hole.
For more information, click here.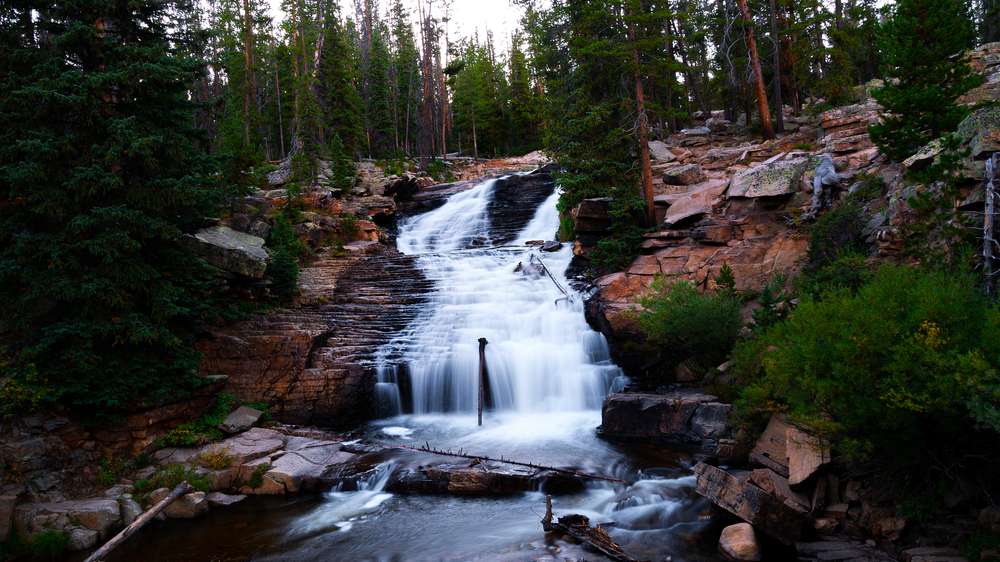 Provo River Falls
A favorite site for exploring the splendor of the Uintas, Provo River Falls is well-known for its cascading falls and shallow pools. It's also easy to access. Simply take the exit at mile 23.9 off the Mirror Lake Highway and you're there. This is a popular one, but not to fear. There's plenty of room to spread out, explore, and picnic with the whole family.
For more information, click here.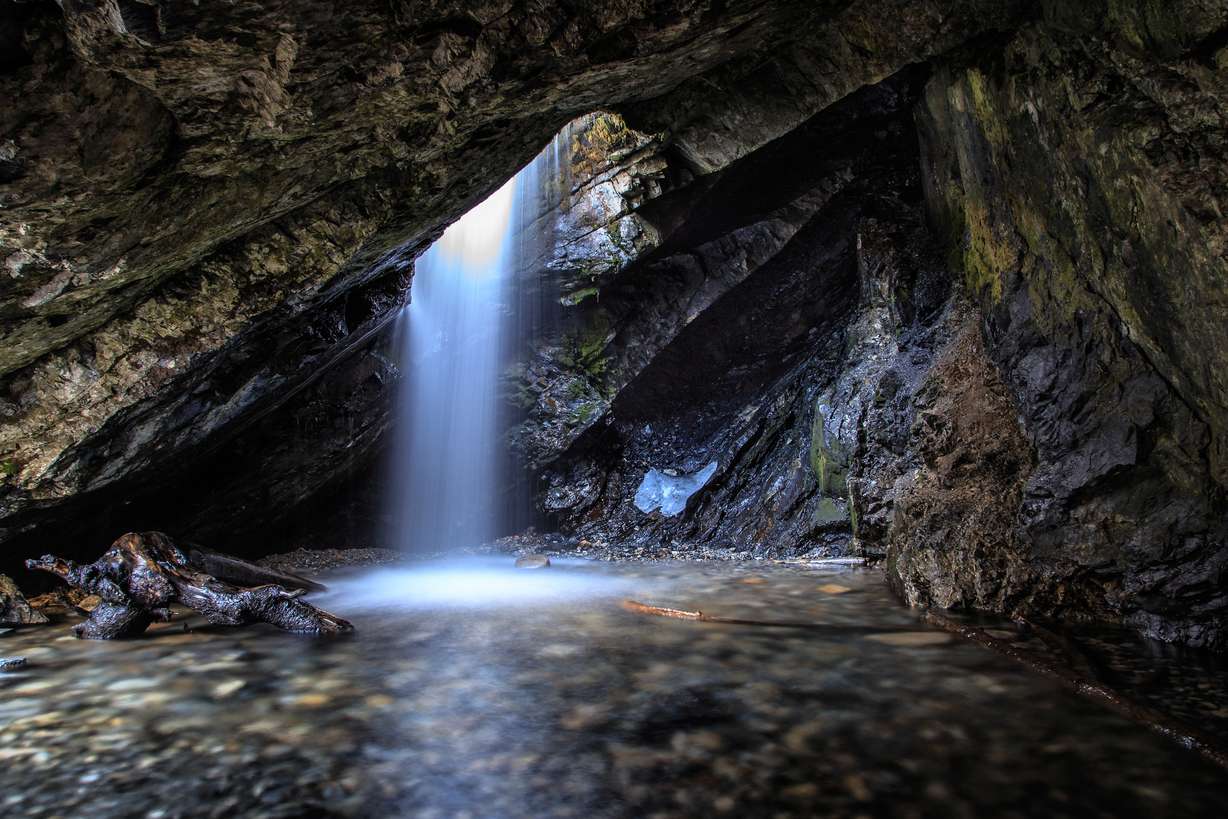 Donut Falls
You'll never guess why these falls are called Donut Falls. It's because water falls through a hole in a rock. Like a donut hole. Cool, eh? Donut Falls is a fun, easy hike, and the falls falling into the vaulted cavern is as unique as it is beautiful. Located up Big Cottonwood Canyon, this hike is worth doing at least a dozen times in your lifetime.
For more information, click here.
Stewart Falls
If you're looking for a stunning waterfall hike that even the kids will love, then Stewart Falls is your answer. Located on the backside of Mount Timpanogos and near Sundance Resort, this easy hike is amazing year-round — especially in the fall with the 200-foot waterfall cascading down the mountain surrounded by fall foliage.
For more information, click here.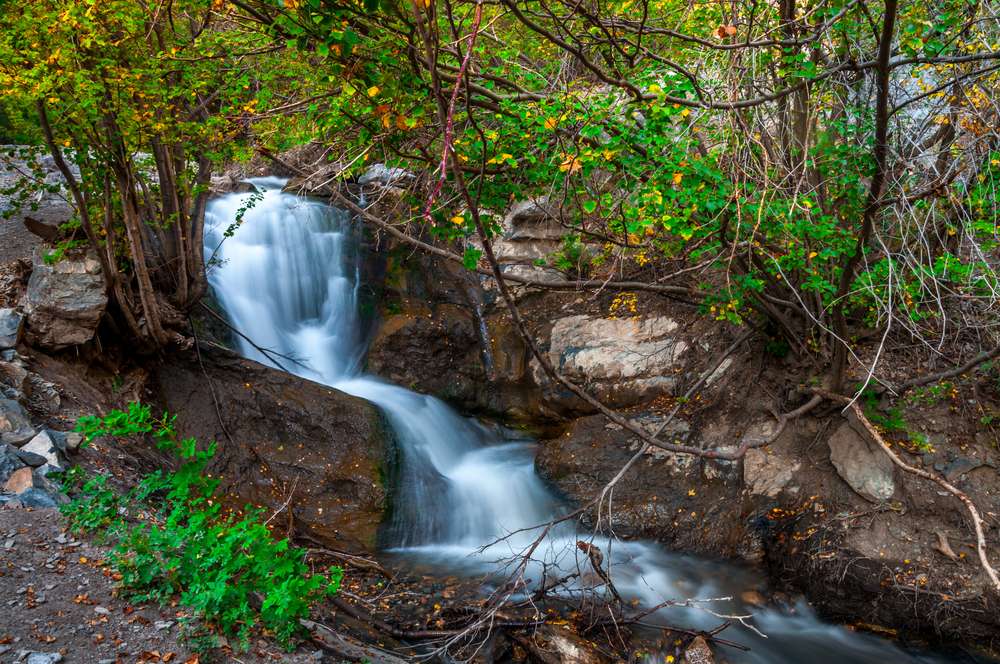 Battle Creek Falls
This one's nice and easy. Located in Pleasant Grove, Battle Creek Falls is a 1.2-mile round trip hike that most anyone could do. The waterfalls cascade down a stacked rock wall, reminiscent of an old castle or fortress. And, should you want to continue your adventure, many hikers continue up the canyon after they've had their fun at the falls.
For more information, click here.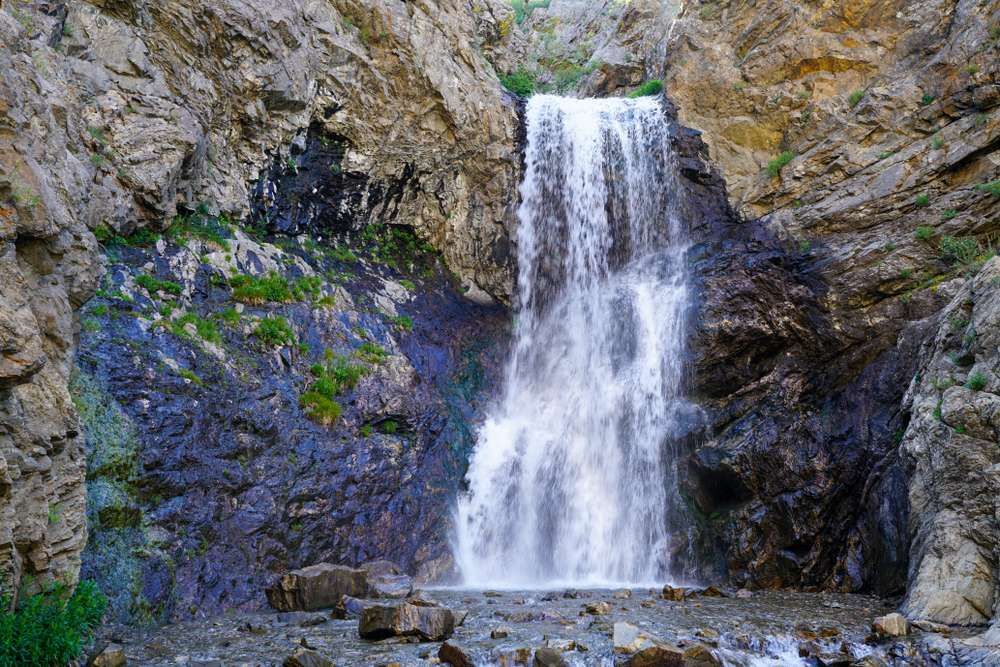 Adams Canyon Waterfall
Davis County hikers, rejoice! Adams Canyon, a well-known trail to all local Layton residents, is popular for a reason. The hike is a lot of fun and the waterfall pours into a shallow pool, perfect for playing around in. Be mindful: this 3.8-mile trail requires sturdy hiking shoes you won't mind getting wet, as you'll be traversing slippery rocks for a time. This one's probably best left for the grown-ups and teenagers of the family.
For more information, click here.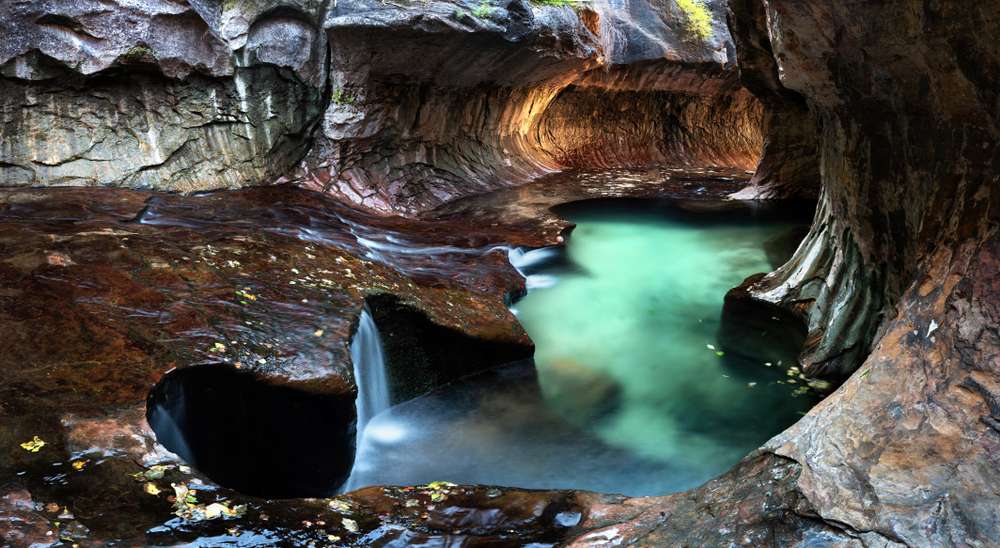 Emerald Pools
Located in Zion National Park, the lower, middle, and upper Emerald Pools are an amazing sight. The lower pools are easily accessible by just about anybody (it's only a 1.2-mile walk) but the middle and upper pools are a little more challenging to reach. There's also a lot of shade along the way, making this a great hike year-round.
For more information, click here.
Lower and Upper Calf Creek Falls
This one's a bit longer, but it's worth it. Located in Grand Staircase-Escalante, you'll pass by some of the most striking mineral-streaked sandstone cliffs you'll ever see. You'll also be treated to other cool sites like ancient rock art, beaver ponds, and, of course, the falls. The Lower Falls are over 120 feet tall, and the Upper Falls are just as impressive but more challenging to access. Looking to cool down? Take a dip in the cold pond below the falls before your journey back.
For more information, click here.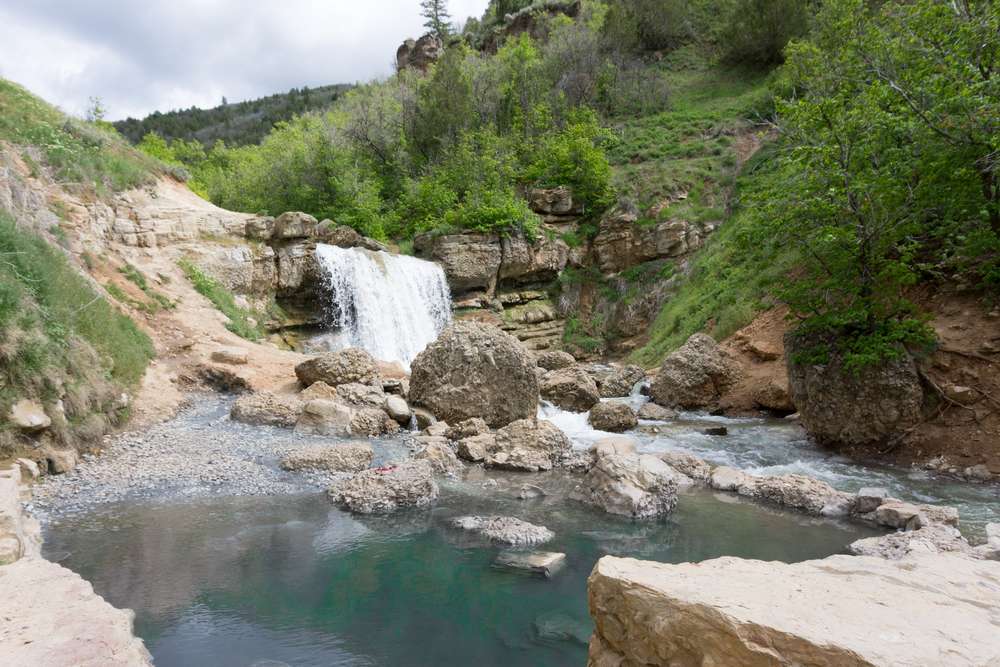 Fifth Water Hot Springs Waterfall
This one has waterfalls and hot springs. Is there a better combination? These falls and pools are very popular, especially during the warmer months, so be aware if you're looking forward to a quiet, relaxing time, this might not be the place. The main pools are about 2.5-miles in from the trailhead, so be ready to hike a bit before you soak.
For more information, click here.
Grotto Falls
Situated just off the Nebo Loop road in Payson Canyon, Grotto Falls is an easy hike suitable even for families with young children. The trail out and back is just over half a mile and much of it is shaded. It's a perfect destination for a hot summer outing.
For more information, click here.
Start every Utah Adventure with Maverik
Whatever your waterfall destination, make sure to fuel up and grab some food at one of the Maverik locations throughout Utah. Right now Maverik's "revved-up Nitro Card saves you 10 cents off every gallon, every day with additional high-value benefits on its huge selection of tasty food, drinks and snacks, including premium hardwood-smoked meats in breakfast and lunch burritos, two-meat treat, and made-to-order tacos, quesadillas and nachos.
To save on every gallon of gas and get special offers on Maverik's fresh-made BonFire food, drinks, and snacks, download the Maverik app to join the Adventure Club and activate your Nitro Card.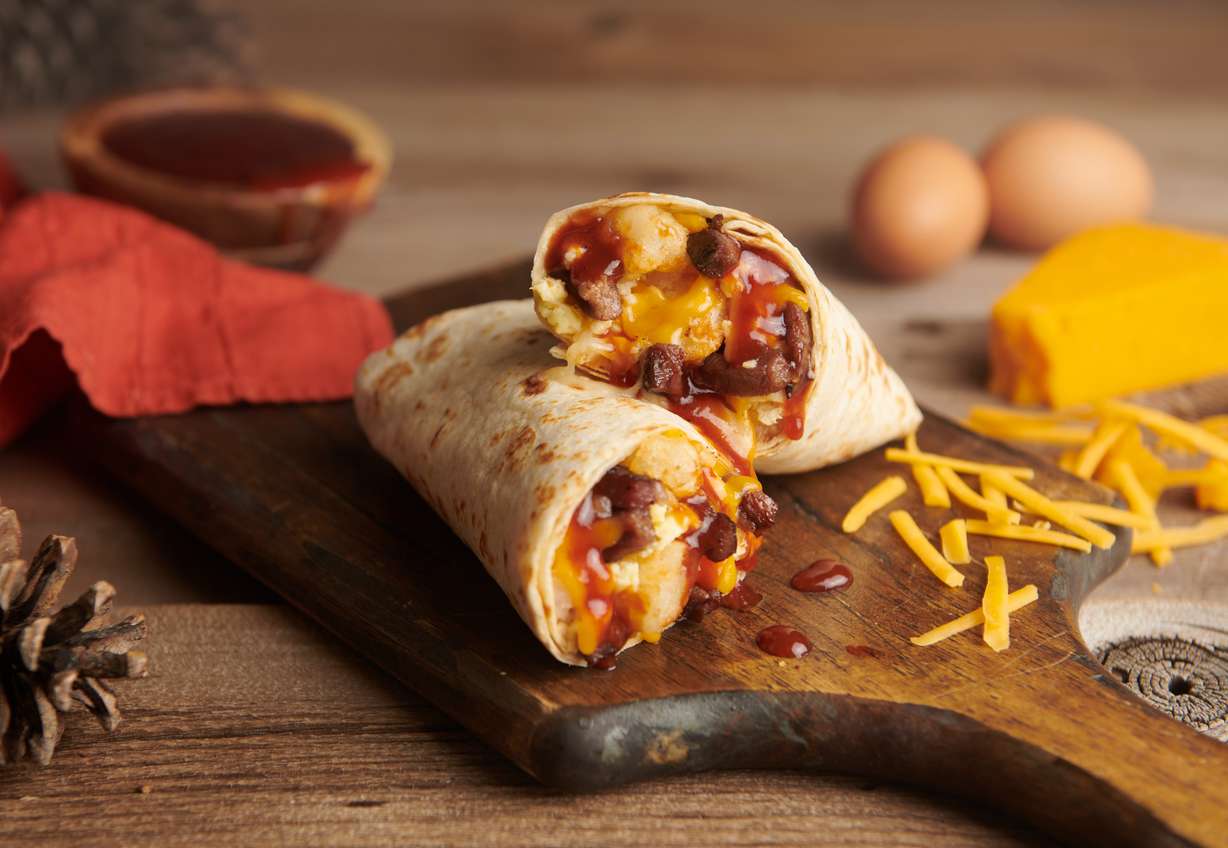 ×