Estimated read time: 6-7 minutes
This archived news story is available only for your personal, non-commercial use. Information in the story may be outdated or superseded by additional information. Reading or replaying the story in its archived form does not constitute a republication of the story.
Exploring the great outdoors in Utah's diverse landscape is not only thrilling and picturesque, it's good for your health, too. And if you're looking for a new way to experience local nature while simultaneously benefiting your body and mind, you might want to grab a paddle or two.
Better Health Channel says kayaking or canoeing can improve your cardiovascular fitness, increase your muscle strength, and practice meditation (provided you aren't attempting it with small children).
Even though the state remains in a drought, there are still plenty of opportunities to get out and enjoy a serene day on the water in your kayak or canoe in Utah. So if you're looking for a new place to paddle, fill up the car and grab some eats at your local Maverik, strap down your chosen vessel and check out any one of these exciting places.
Colorado River
For the high-adventure types who don't mind a little white-knuckled fun, the Colorado River in Moab is right up your alley. Some runs offer white water thrills and aren't for beginners, so be sure you have the proper certification (or go with a guide).
There are other calmer stretches that aren't quite as intense in case you're going with a young family. Still, it's probably a good idea to go with a professional river outfitter so you don't wind up reenacting a scene from a Kevin Bacon and Meryl Streep movie.
For a helpful guide to the best kayaking/canoeing adventures on the Colorado River, check out the Discover Moab website.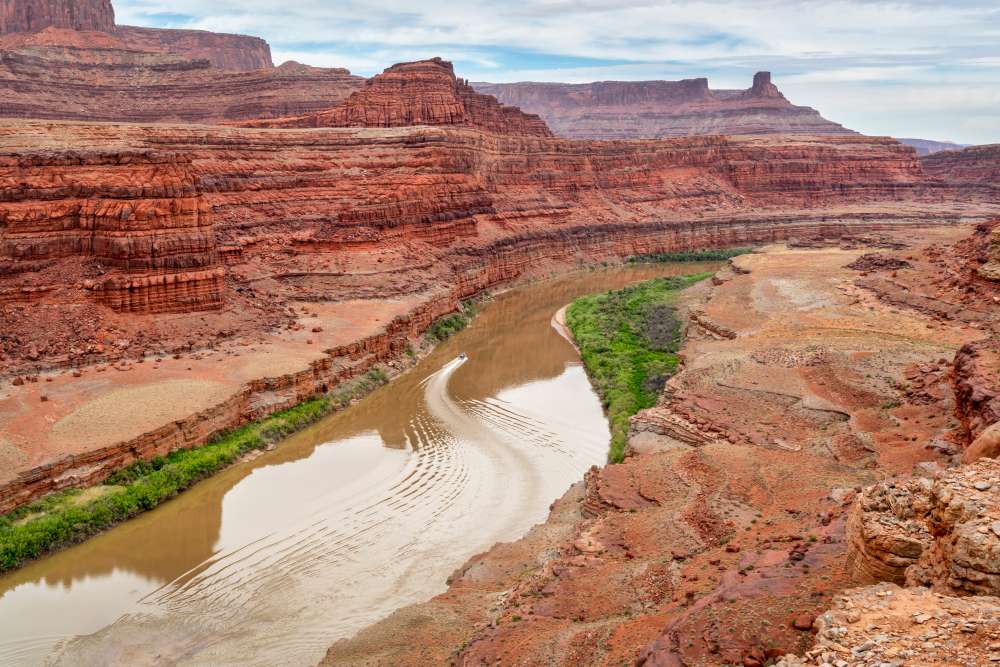 Mirror Lake
The aptly-named Mirror Lake is a beautiful getaway located in the high Uintas that will give you the opportunity for peace, quiet and self-reflection (just as the name suggests).
If solitude is your thing, you'll appreciate that Wasatch-Cache National Forest doesn't allow motorized boats on this lake. That makes this destination a great spot for both seasoned and amateur paddlers alike.
It's a 90-minute drive from Salt Lake City to the lake, but you won't regret a moment of it as you drink in the stunning views along the way.
Situated at 10,400-feet elevation, Google reviewers recommend going in July or August because the higher temperatures offset the chilly water.
Bear Lake State Park
When it comes to beautiful water, there is nothing like the bright, turquoise colors of Bear Lake. According to the State Parks website, the water gets its brilliant hue from calcium carbonate in the water. There's also no shortage of space or water at this Utah lake–it's massive.
Spanning across the Idaho state line, Bear Lake has all the space and variety you could want as a kayaker.
Kayak Guru reports Bear Lake "can be a great place for beginners and experienced paddlers, as there is a lot of space, easy launching and the water is generally calm."
There are several entry points into the park, depending on which direction you're coming from. Many of those entry points are even open year-round! Check the state parks website to make sure the entry point you're choosing is open past October.
Oh, and don't forget to grab an infamous raspberry shake at the end of the day!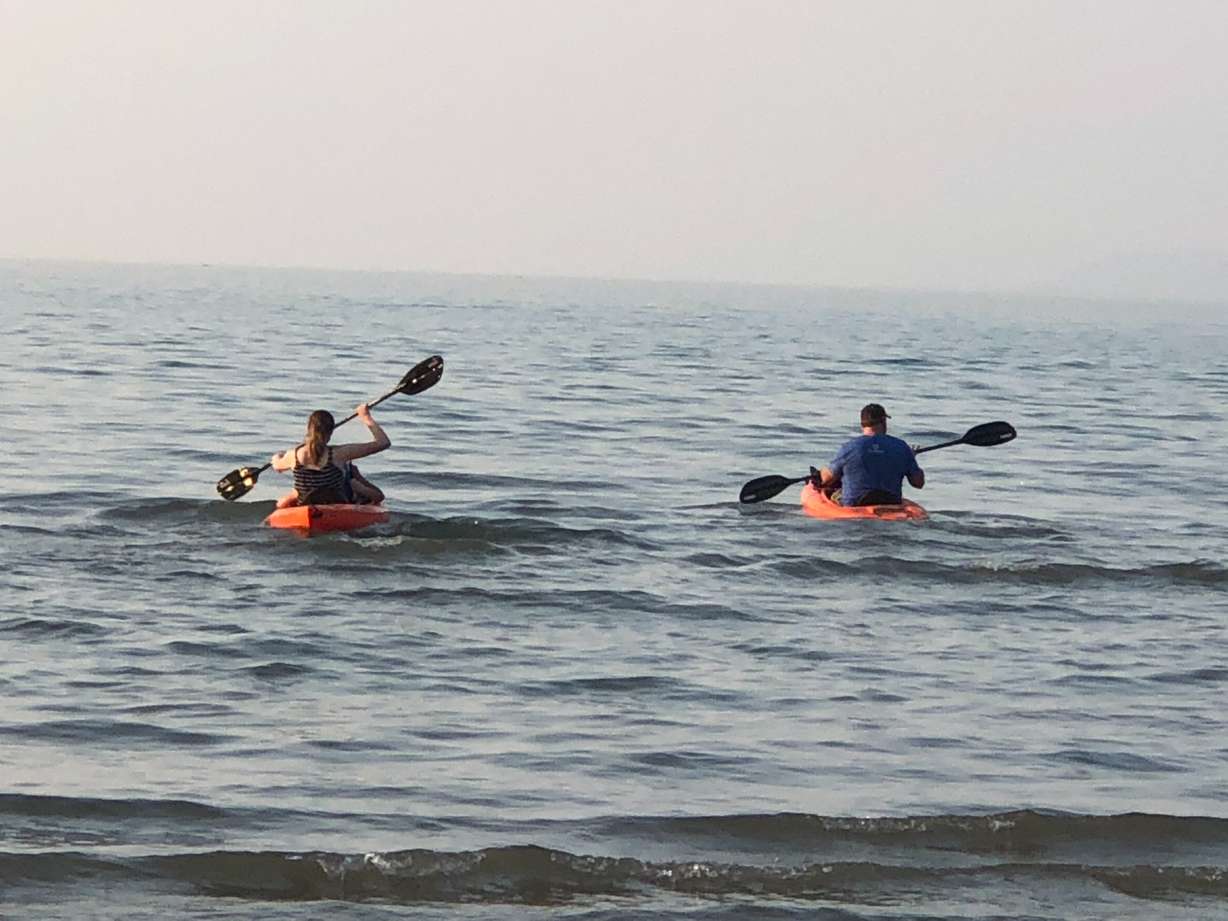 Lake Powell
The National Parks Service reports several launch stations are still closed like last year, but the park is still open and allowing people and their boats in. With almost 2,000 miles of shoreline, Lake Powell has some of the best red rock formations, coves, canyons and cliffs in the world to explore. As a bonus, you can stop and set up camp wherever you want for up to 14 days without having to get a permit.
Whether you're a Lake Powell aficionado or a first-timer, exploring Lake Powell on your kayak or canoe is one of the best ways to enjoy this special place.
Make sure to bring a waterproof bag for your phone, because you'll want to take lots of pictures.
Smith and Morehouse Reservoir
Located a few miles outside of Kamas, this hidden gem is a gorgeous place to spend a Saturday afternoon. It also doesn't permit motorized boats, so you'll find mostly calm waters great for kayaking, paddle boarding and canoeing.
The picturesque views are really what sets this spot apart from other kayaking places near the city.
There are several areas to park at Smith and Morehouse, however, each area is small and fills up quickly on the weekends. Make sure you get there early to get a spot!
If you'd like to camp at the reservoir, you need to make a reservation on recreation.gov.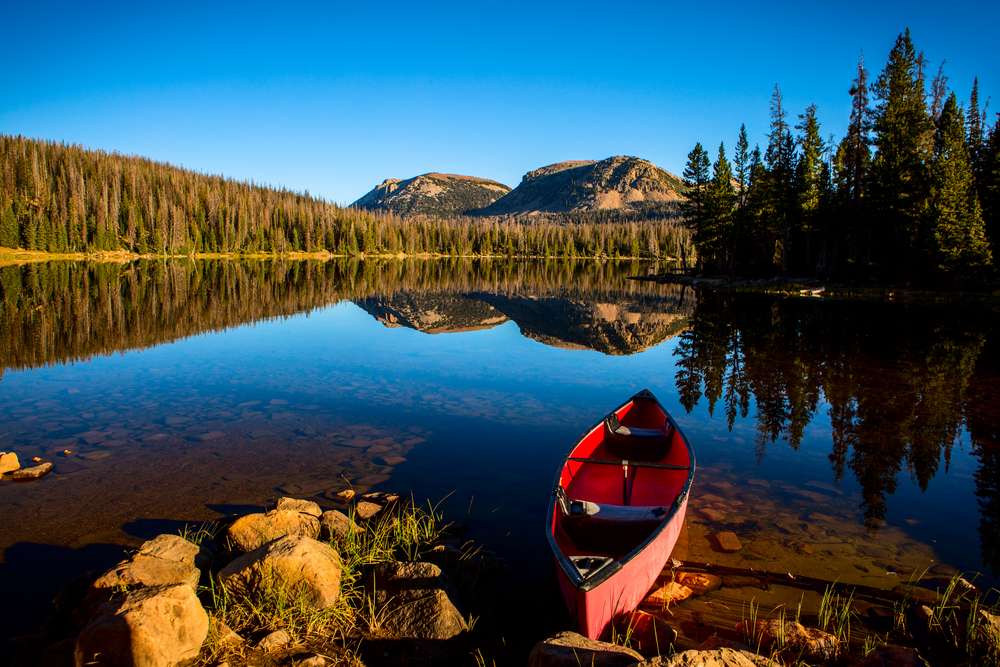 Tibble Fork Reservoir
If you can't go to the Swiss Alps, bring the Swiss Alps to you! Tibble Fork Reservoir may not be an exact replica of a Swiss backdrop, but visitors say it's pretty close.
Located just 15 minutes up American Fork Canyon, this man-made reservoir will quickly steal your heart and become a favorite repeat destination. The only downside is that if you visit on the weekends, you'll probably have to share it with large numbers of people who have already figured out that secret.
If you want to avoid the crowds as much as possible, venture up the canyon for another 15 minutes and you'll enjoy a more serene float on Silver Lake Flat Reservoir. It's just as pretty and usually less busy because the gravel washboard access road deters some visitors.
Red Fleet State Park
Red Fleet State Park is for all the people out there who like the idea of Lake Powell but aren't crazy about crowds. A highly underrated kayaking destination, the State Parks website says many local boaters even refer to this place as Little Lake Powell.
This oasis in the desert is located near Vernal, so not only are you in some beautiful landscapes, you're also close to rock formations, wildlife, caves, and dinosaur tracks.
Red Fleet Reservoir is not only stunning, but the water temperature isn't too cold, either. Compared to other state lakes and reservoirs, the mid-August 75-degree water sounds extremely refreshing, especially if you enjoy a quick swim after you kayak.
Start every Utah Adventure with Maverik
Whatever your destination, make sure to fuel up and grab some food at one of the Maverik locations throughout Utah. Right now Maverik's "revved-up Nitro Card saves you 10-cents off every gallon, every day with additional high-value benefits on its huge selection of tasty food, drinks and snacks, including premium hardwood-smoked meats in breakfast and lunch burritos, two-meat treat, and made-to-order tacos, quesadillas and nachos.
To save on every gallon of gas and get special offers on Maverik's fresh-made BonFire food, drinks, and snacks, download the Maverik app to join the Adventure Club and activate your Nitro Card.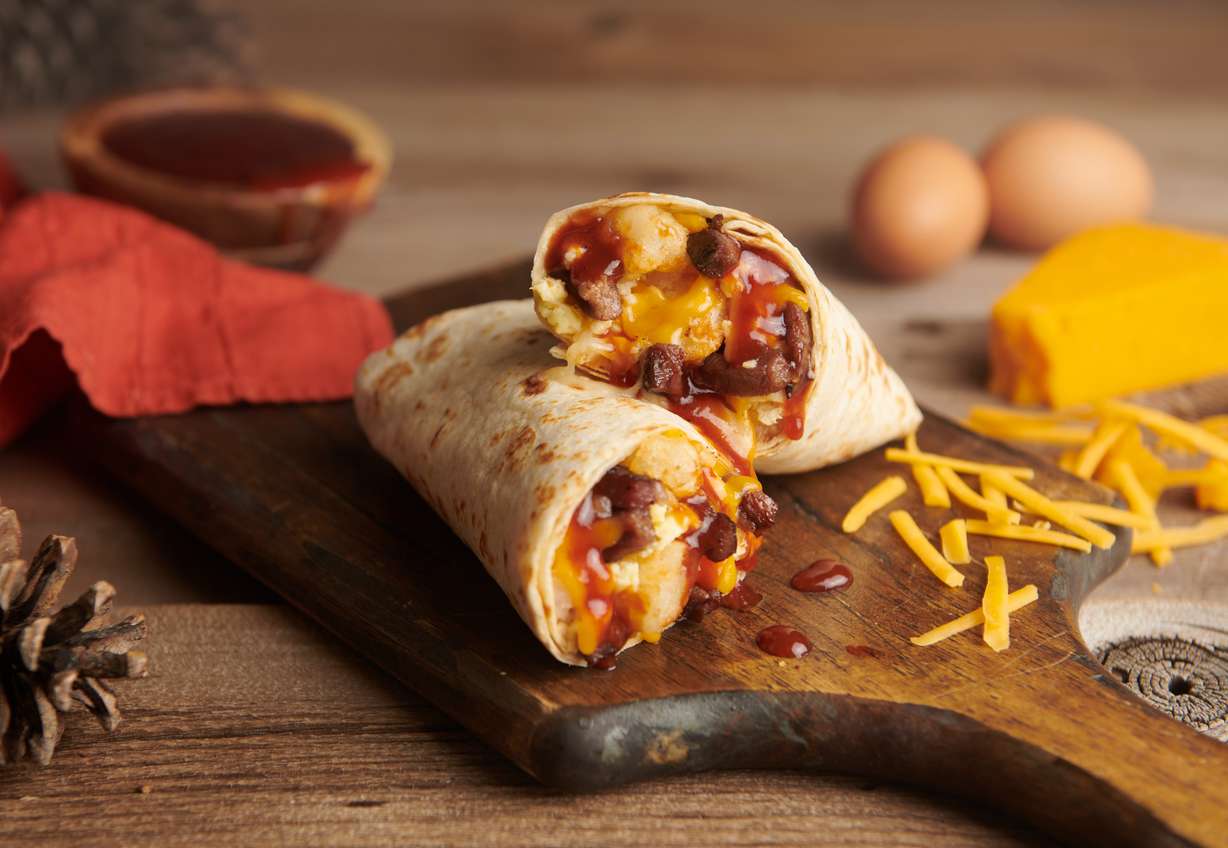 ×