Estimated read time: 4-5 minutes
This archived news story is available only for your personal, non-commercial use. Information in the story may be outdated or superseded by additional information. Reading or replaying the story in its archived form does not constitute a republication of the story.
Inflation is out of control.
There are no signs of it slowing down anytime soon and there's no easy way to fix it.
So, if you've recently retired or are nearing retirement, the timing couldn't be worse.
Inflation hasn't been on anyone's radar for nearly 40 years. In fact, an entire generation has never even experienced the impact inflation can have on their wallet.
But now we're seeing the highest inflation rates since 1982.
Price increases in energy, automobiles, housing and food are hitting families the hardest.
But it doesn't stop there.
Even the prices on travel (airfare, hotel rooms, car rentals), TVs, appliances and furniture have skyrocketed to levels that were unimaginable just 12 months ago.
No one's exempt from these skyrocketing prices, but retirees will feel the impact even more than working families.
Inflation: the 'silent killer' of retirement
According to CNBC, 77% of retirees say their biggest concern right now is inflation, and it's with good reason.
When you're living on a fixed income, paying more for gas and groceries means making sacrifices somewhere else. And before you know it, you could be forced to make impossible decisions between buying essentials like food or medicine.
Many experts are sounding the alarm that today's inflation could be worse than we realize.
According to economist and inflation expert Peter Schiff, "If the government was still using the formula that it used in 1982, inflation would be higher in 2021 than it was then. In fact, we'd have the highest level of inflation in history… It would be just over 15%."
Others are suggesting we may be on the brink of a recession.
Larry Summers, an economist who served as the 71st United States Secretary of Treasury, recently said, "My fear is that we are already reaching a point where it will be challenging to reduce inflation without giving rise to recession."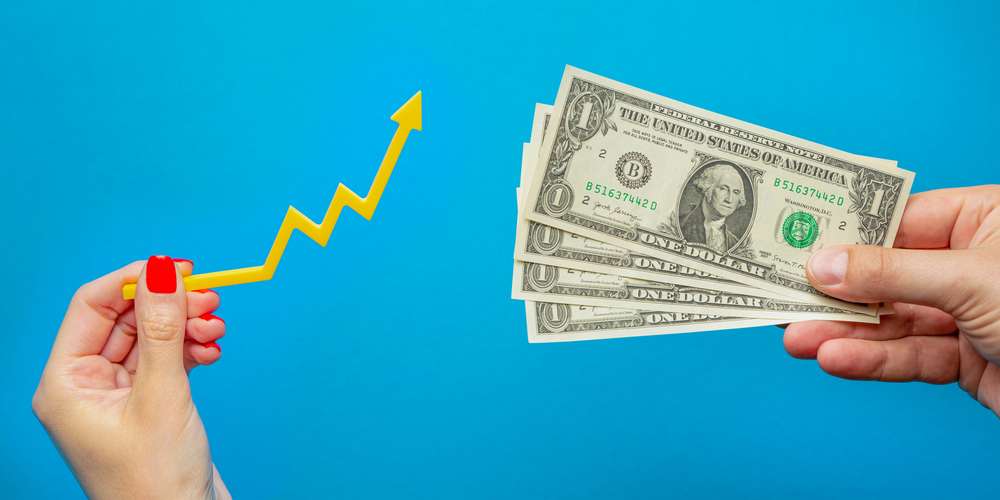 Even with low inflation rates of 2% or 3%, the consequences for your nest egg are still significant.
According to Marketwatch, a 3% inflation rate would significantly erode your purchasing power over time. For example, if your retirement budget is $5,000 a month, your purchasing power would decline to $3,720 a month in 10 years. In 20 years, your purchasing power would be just $2,760 a month.
So even with just 3% inflation, you could lose nearly half of your purchasing power in just 20 years.
Imagine what today's inflation rates could do to your retirement savings in a short amount of time.
But let's forget about the statistics and think about inflation in another way.
How much did your house cost 20 years or 30 years ago? It was a lot cheaper than what someone would pay for it today, right?
So, how much do you think your house will be worth 20 or 30 years from now?
It's safe to say it would be worth a lot more, right?
The same holds true for everything you buy, including gas, groceries, and even that new La-Z-Boy recliner.
This is where most retirees get themselves into trouble.
They base their savings goal on what prices are today, not what prices could be 20 or 30 years from now. And this could increase your risk of running out of money in retirement.
It's not all bad news
There are some simple strategies that could help you avoid losing your purchasing power due to inflation.
In fact, these strategies could not only be a great hedge against inflation, they could simultaneously help minimize your risk.
One way or the other, the sooner you take specific action the better off you'll be.
With inflation rates this high, nobody can afford to ignore it and do nothing.
To learn more about these inflation-fighting strategies, just give B.O.S.S. Retirement Solutions a call at 801-216-3683 or click here. One of our fiduciary advisors will be happy to share how you can apply these strategies to your specific situation. And there's no charge or obligation whatsoever.
Ryan Thacker and Tyson Thacker are the Founders of B.O.S.S. Retirement Solutions with six offices throughout greater Salt Lake City. They are three-time winners of Utah's Best of State Award.
Advisory services offered through B.O.S.S. Retirement Advisors, an SEC Registered Investment Advisory firm. Insurance products and services offered through B.O.S.S. Retirement Solutions. The information contained in this material is given for informational purposes only, and no statement contained herein shall constitute tax, legal or investment advice. The information is not intended to be used as the sole basis for financial decisions, nor should it be construed as advice designed to meet the particular needs of an individual's situation. You should seek advice on legal and tax questions from an independent attorney or tax advisor. Our firm is not affiliated with the U.S. government or any governmental agency.
×