Estimated read time: 7-8 minutes
This archived news story is available only for your personal, non-commercial use. Information in the story may be outdated or superseded by additional information. Reading or replaying the story in its archived form does not constitute a republication of the story.
In the 1800s, trappers in then-Cache County used to conceal their pelts and supplies for safekeeping, Utah Education Network explains. From this practice, the county's name was coined — derived from the French "cacher," or "to hide."
Today, Cache County's hidden treasures include a plethora of cultural and outdoor possibilities. Tucked away 80 miles north of Salt Lake, it is just far enough from the big city to be (mostly) uncrowded and yet close enough for Wasatch Front residents to visit on a quarter tank of gas.
City dwellers can have a good time by strolling the streets of historic downtown Logan or sitting in on an opera at the Ellen Eccles theater.
However, the outdoors scene is where Cache County shines the most. Make sure to fill up and grab your snacks and drinks at one of the many area Maverik locations before heading out on your Cache County adventure.
The Wind Cave Trail
The Wind Cave Trail, located within Logan Canyon (you'll notice it's a recurring theme in this article), is one of the most popular hikes in northern Utah — and for good reason. The trail is well-marked and moderately steep, gaining about 1,000 feet in 2 miles. This trek is well worth it as canyon views are spectacular throughout the hike, and get even better at the top. The "wind cave" is actually a series of limestone arches and hollows that are very fun to play around, but practice caution.
If you go in summer, try to get there early—to avoid both the heat and the crowds.
Crimson Trail
Those in Cache County usually favor Aggie blue over crimson, but a strenuous trail in Logan Canyon might be the exception. The majority of Crimson Trail follows the canyon's famous China Wall rock formation — in fact, it was once named the China Wall trail — and goes from the Spring Hollow campground to the Guinavah campground, says trekplanner.com. It can be completed in either direction.
Throughout the hike you will get spectacular canyon vistas providing unique views of the Wind Caves, Beirdneau Peak, Cache Valley itself and much more. Be aware of the occasional sheer drop-offs if you are faint of the heart, and bring good shoes even if you are not.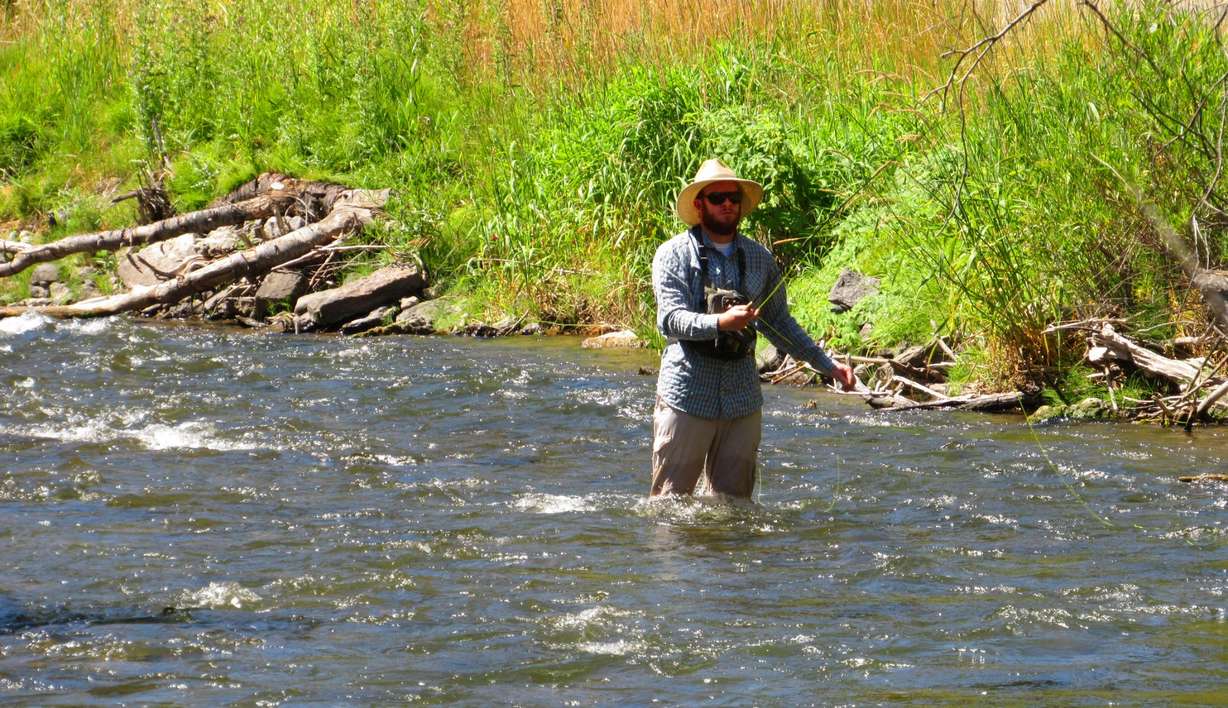 Fly fishing the Logan River
If you're looking for big fish and few people, the Logan River is calling your name. Fed by springs from the Wasatch mountains, the river contains 50 miles of all-natural fishable water.
The lower river and its three impoundments, the First, Second and Third dams (so easy to remember!) are filled with rainbow and brown trout. It's the perfect place to take your family. Above the impoundments, the river turns into a wild trout dream stream with cutthroat, brook and whitefish added to the mix.
Elk hair and other standard caddis imitations are usually effective starting around mid-July, notes Utah.com, adding that blue-wings, midge and standard nymph patterns are also effective.
Logan Canyon Scenic Byway
With Logan Canyon being home to so many bucket-list stops, it was only natural that the road carved through the canyon was also spectacular.
Imposing limestone walls and artistic rock formations (all created pro bono by Mother Nature) adorn the canyon walls, and hikers and rock climbers can be seen working hard. Roll down the window and you can hear the water crash down on the rocks as a fisherman patiently awaits his next catch. And in the fall, aspens, maples and their friends put on a color show you won't forget — especially if you bring a camera.
And if you want to fully enjoy all the sights, sounds and smells of the road, consider riding it on a bicycle. The 55-mile canyon gains about 3,000 feet and is a tough ride but the scenery is more than worth it. Go on an early morning and/or weekday to avoid traffic.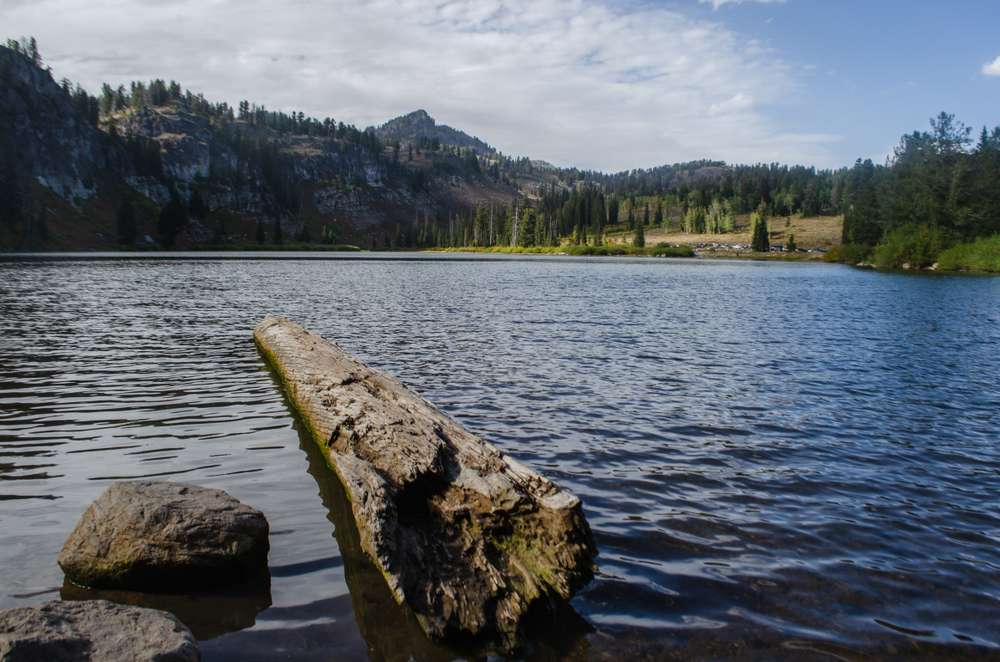 Tony Grove Lake
Logan Canyon is also home to Tony Grove Lake, a perfect setting for relaxation. The meadows surrounding the lake explode with wildflowers around mid-July and are the perfect backdrop for an easy stroll around the lake. Kayak and canoe around the lake for extra tranquility.
For those tired of relaxation, the Mount Naomi and the White Pine Lake trails offer strenuous hikes and are accessible from the main trailhead. And, with plenty of camping sites at the Tony Grove Campground, you can stay the night and let the fun roll over to the next day.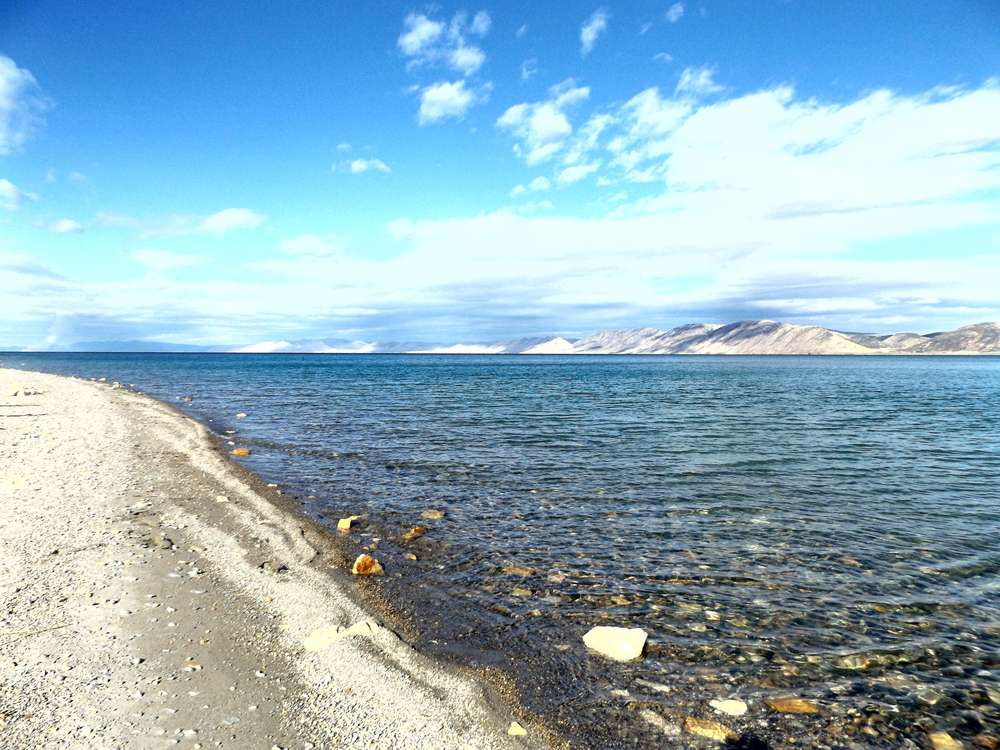 Bear Lake
Yes, Bear Lake technically sits right outside Cache County, but it's such a transcendent place it had to be mentioned. And the most common route to get there is from Cache County through Logan Canyon. Nicknamed the "Caribbean of the Rockies" because of its bright turquoise-blue water, Bear Lake is the perfect place for any type of water recreation. Its 70,000-acres give you plenty of room for boating and its numerous beaches are perfect for relaxing and playing.
Cyclists can enjoy the popular and mostly flat 50-mile loop around the lake, especially on the less crowded east side.
Plenty of lodging and camping is available nearby, but make sure to book early as places fill up quickly. And of course, raspberry shakes are a must while you're there—but you already knew that.
Beaver Mountain Resort
Family-owned since its opening in 1939, Beaver Mountain is the oldest continuously owned ski area in the U.S. And though it might be smaller than some of its larger counterparts in the state, it's also significantly less frequented.
This absence of crowds plus the varied runs and unbeatable prices have made Beaver Mountain a favorite among locals, especially USU students. When the weather gets warmer, activities like mountain biking, hiking and camping replace downhill skiing and snowboarding.
Hardware Ranch
You can't buy a new drill or a box of screws at the Hardware Ranch, but you can instead enjoy some of the most incredible wildlife sights in the state (which is inarguably more fun). Located up Blacksmith Fork Canyon, the 14,300-acre Hardware Ranch is home to hundreds of Rocky Mountain elk in the winter. But the area is home to wildlife year-round. In addition to the elk, visitors often encounter moose and mule deer.
This time of year you'll need to hike, bike or use your own vehicle on established roads to get a view of the area and its wildlife. The hay that is used to feed the elk in the winter is grown on location, and the grassy hay meadows make the area spectacularly scenic in spring and summer.
Start every Utah Adventure with Maverik
Just make sure to refill your tank (and the snack stash) at Maverik, which has locations throughout Utah. Right now Maverik's "revved-up Nitro Card saves you 10-cents off every gallon, every day with additional high-value benefits on its huge selection of tasty food, drinks and snacks, including premium hardwood-smoked meats in breakfast and lunch burritos, two-meat treat, and made-to-order tacos, quesadillas and nachos.
To save on every gallon of gas and get special offers on Maverik's fresh-made BonFire food, drinks, and snacks, download the Maverik app to join the Adventure Club and activate your Nitro Card.
×