Estimated read time: 5-6 minutes
KEARNS — The best careers don't always end with a trophy.
Sometimes they don't even end with a win.
But for Kearns baseball coach Dave Ballard, the celebration that accompanied his retirement after 30 years in the profession was less about the moment and more about the journey.
Ballard ended his final season with the Cougars this week with a pair of losses to Syracuse to close out the first round of the 6A state playoffs. The season was always going to end — somewhere, somehow — and Ballard knew this would be his last ever since he discussed it with his wife Wendy before the season and they both came to the same conclusion: It's time.
The former baseball coach at West Ridge, whose name appears in the state record book for the 20 consecutive wins his team had in 2003, has been at Kearns since 2009, and will stay with the school for one more year as athletic director. Then it's off to do something he's been meaning to do for 30 years: devote his time to his wife, to his five children and to a growing group of eight grandchildren.
"If you don't have the support of your entire family, it just doesn't work," said Ballard, who still invites his children to dinner every Sunday at grandma and grandpa's house. "They loved every part of it."
While the final loss stung as much as it would anybody — because Ballard is as competitive as they get, a superstitious coach who only drinks Pepsi after wins and Coke after losses — it wasn't the most important thing he's learned from a final season that finished 16-12.
Ballard learned long ago that his career, even the ultra competitive baseball coach that he is, is about more than wins, more than losses, and more than state tournament trophies.
"He taught us so much, and all of it is by example," said former player Graden Luckart, Class of 2016. "He's a living, breathing example of what he teaches.
"For me, it was accountability; he really just taught by example. And that's what I feel like he did best."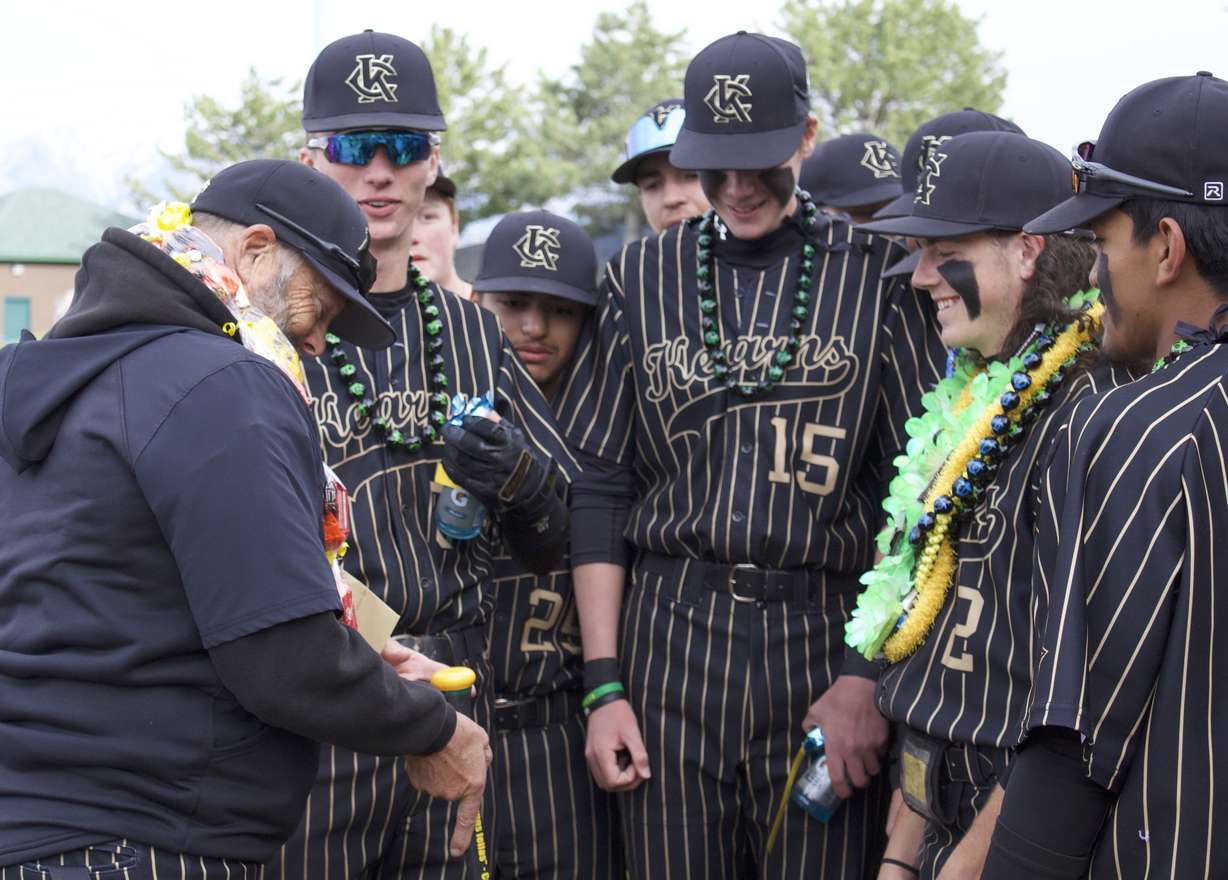 For Ballard, coaching baseball was about more than just wins and losses. It was about the people who coached off the field as much as the players who coached on it.
"I realized long ago it's never about wins and losses; it's about the process," he said. "When I realized the process, the wins and losses took care of themselves."
That's not to say that Ballard wasn't competitive, nor that his practices weren't tough. Former player Carson Gittins recalls being able to tell his old coach's demeanor by the drink he chose at lunch — and the pole running routes (down and back to the outfield pole, repeated over again) if the Cougars were on a losing skid.
"He's going to treat you like you've been his best friend for years — unless you make an error (in baseball)," he said with a subtle laugh. "Then you will probably find out his mean side."
But the coach's teaching always served a purpose. His job was to teach not only baseball, but accountability — and his team's were always accountable.
Sometimes, they were accountable to other programs at the school. That was one thing Ballard tried to teach year after year in Kearns: If his players wanted support from their classmates, they had to start by supporting each other.
It's why each year, the baseball team would buy roses and give them to the drill team before their regional competition. It's why the team would often volunteer their off times to hold clinics and spend time with special education students after school.
Tournament runs and state titles are great, but those memories are just as important for Ballard.
"My biggest thing is developing great young men and teach them how to win — not just in baseball, but in life," the coach said. "They won't remember the score of certain games, but they'll remember how they felt when some of those special education kids give them a hug and tell them thank you.
"That's what I want them to remember the most. That's what builds the kind of young men we want to build."
Pressed for details, Ballard has no idea how many wins or losses his teams strung together over the years. He estimates he coached around 900 players — roughly 30 players per roster across 30 years at three different schools — give or take a handful, like the 70 who lived with him and his wife when they first took the West Ridge job.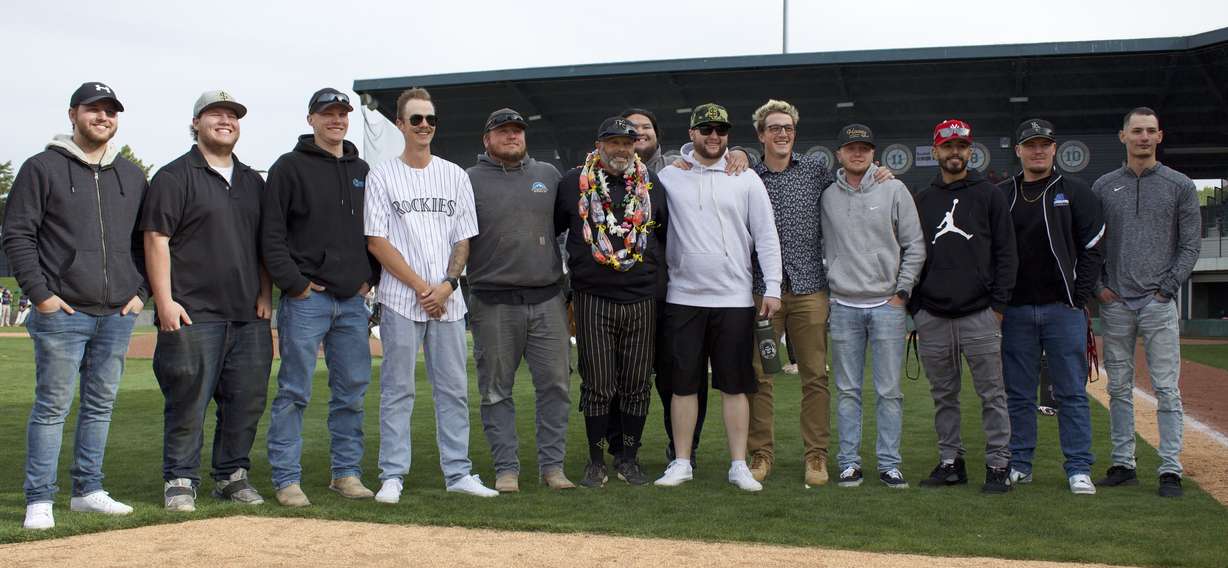 What he can't fathom is the impact he's had on those hundreds of lives.
"He's relatable. He's likable," Luckart said. "He'll sit down and chat with you for hours if you're going through something. If he doesn't say anything, he'll just sit and listen to you.
"He's not judgemental at all, either."
Another thing he'll miss? The community at Kearns High, one of the more inclusive communities in the Salt Lake Valley that has a unique ability of sticking together in good times and bad.
No matter where he winds up going after fully retiring, Ballard's heart won't go far from the school he's called home for the past 15 years.
"We're all in the same boat here," he said of the Cougars. "We're not the most successful program, but we're just a program that cares. We care for each other, and we care for others around us."
State tournament scores
×
Photos
Most recent High School Sports stories