Estimated read time: 5-6 minutes
Southern Utah is a well-known destination for scenic adventure, and Cedar City is no exception. Home to a vibrant art scene, live theater, and outdoor recreation in astonishing proximity to stunning natural wonders, it's easy to make the most out of your visit. Whether you're here for a weekend getaway or just an afternoon, there's always something wonderful waiting around the next bend.
Explore the itinerary below, and start planning your weekend getaway.
DAY ONE
Afternoon | Before setting off on a weekend of adventure, take some time to explore the arts in Historic Downtown Cedar City. Start with a walk on Center Street. Within the 10 minute walk from Main Street to the Beverly Center for the Arts, you'll find several murals. Each was created by a different artist in varying styles. You can find a list of these murals and directions here.
Explore the Character and Sculpture Gardens at the Beverly Center, snap a selfie with Shakespeare himself, and round off your exploration with a visit to the Southern Utah Museum of Art. The Southern Utah Museum of Art hosts rotating exhibitions featuring regional landscape artists, up-and-coming artists, as well as distinguished artists from around the country. Admission to the museum is free.
Dinner | After taking in the exhibits head back to downtown to grab dinner. With a variety of locally-owned restaurants within walking distance, Historic Downtown is a great place to start your Cedar City visit. Sit down for dinner and drinks at The Pastry Pub, enjoy flavorful dishes at Bunnisa's Thai Cuisine & Pho, or split a pizza at Centro Woodfired Pizzeria. Then enjoy a stroll back to the Beverley Center for an evening of theater.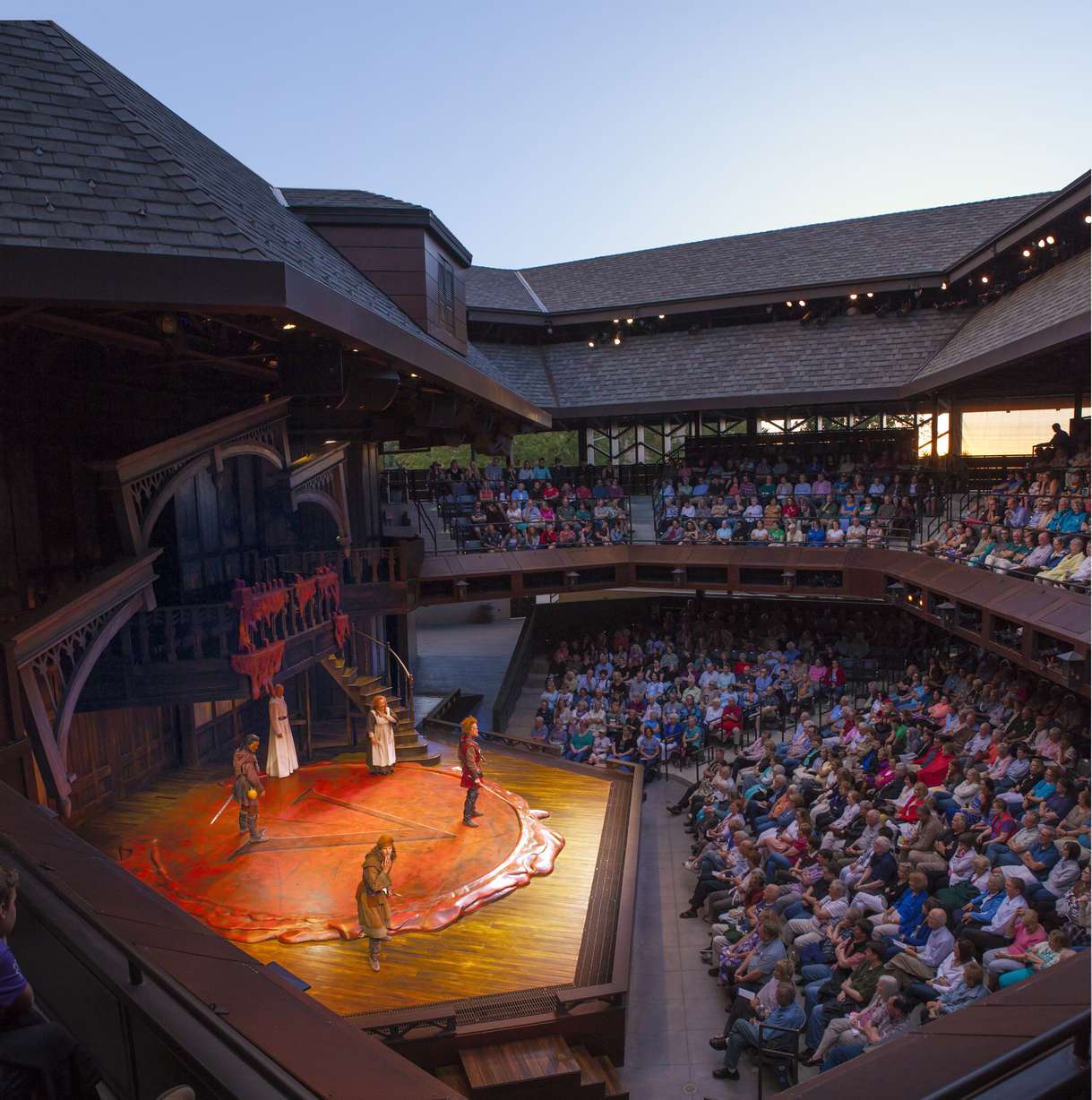 Evening | Settle in for a medley of music and fun at the free Greenshow, a local and visitor favorite experience, at the Utah Shakespeare Festival. With tickets in hand, experience Shakespeare's greatest stories as they come to life beneath a blanket of stars in the grand Engelstad Theater. As part of the 2022 season, the festival is presenting three works from The Bard himself alongside three contemporary plays, and two musicals. This year, for the first time, guests will even be able to enjoy a musical performance in the outdoor theater as they're treated to the haunting story of Sweeny Todd.
The Utah Shakespeare Festival season is from June 20 to October 8.
DAY TWO
Morning | Start the day with breakfast and coffee from one of our favorite local spots. Enjoy freshly baked bagels and tea from Bristlecone Co. or stop by The Berry Bar for smoothies and avocado toast. Then pack up for a day on Cedar Mountain.
The scenic drive through Cedar Canyon, along State Route 14, is always exciting with trails and unique views along the way. Headed east to the junction with Hwy 148 (Cedar Breaks National Monument) you'll find recreation areas and scenic overlooks along the way.
Bonus: For a quick hike to stretch your legs and check out the scenery consider the 1-mile Bristlecone Pine Trail near mile marker 17.
Afternoon | Standing at the edge of a natural red rock amphitheater, birds chirping, leaves swaying in the breeze, time seems to stand still at Cedar Breaks National Monument. After checking in with the rangers and picking up a map, spend the afternoon exploring the monument and its scenery via the hiking trails that wind throughout.
From the scenic overlooks visitors can enjoy the unique formations of Cedar Breaks. Spotting hidden arches, hoodoos, and assorted shades of crimson, orange, pink, and more among the striations. Along the South Rim Trail, visitors can find spectacular views in all directions; or discover a hidden pond and views of the amphitheater along the Alpine Pond Trail.
Cedar Breaks National Monument opens on Memorial Day Weekend. To learn more about changes within the monument and things to know before visiting in 2022, click here.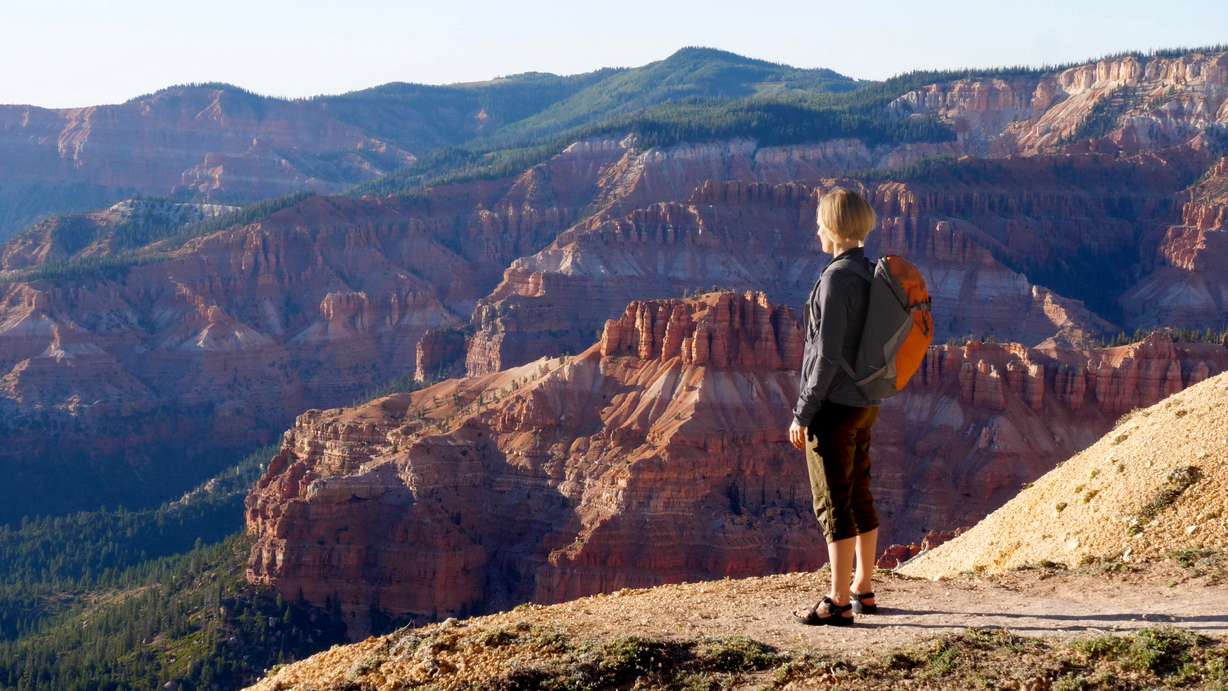 Lunch | Five minutes from Cedar Breaks National Monument is the town of Brian Head, home to Brian Head Resort. While the resort is only open on weekends over the summer the town is bustling with visitors. Sit down for pizza and a pint at Pizzano's Pizzeria or flavorful dishes at Sook Jai Thai Cuisine.
Evening | After wrapping up lunch in Brian Head, take a scenic drive down Hwy 143, Parowan Canyon, to the picturesque small town of Parowan. If you still have room, stop by Southern Country Kitchen or the Parowan Cafe to pick up a famous Parowan cinnamon roll.
Then turn left onto West Gap Rd and continue on to the Parowan Gap.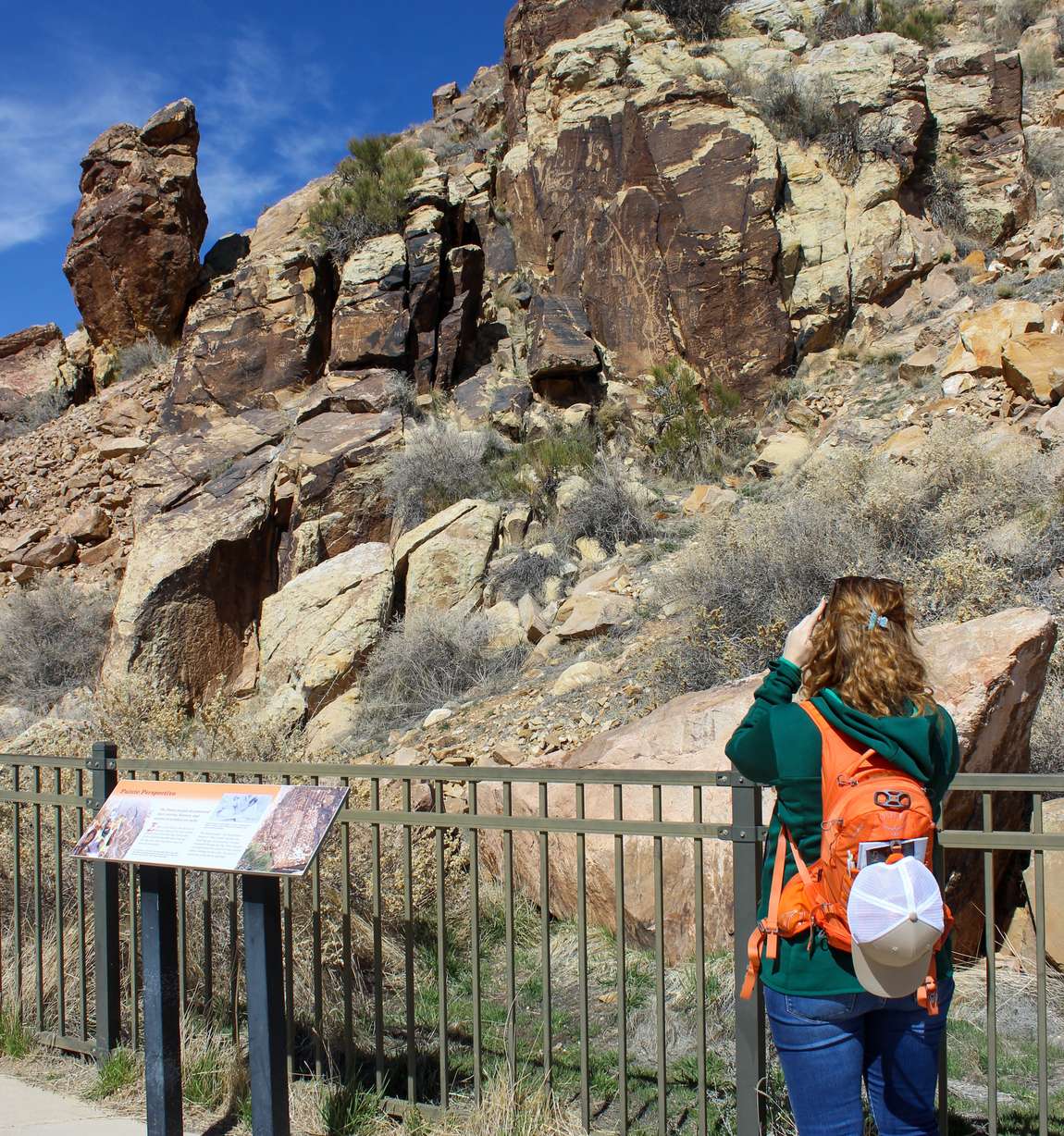 With over 90 panels and 1,500 figures, the Parowan Gap is believed to be one of the most concentrated collections of petroglyphs in the west. And one of the most accessible! Spend time among the glyphs and unique history – maybe even catch the sunset if you have time – before continuing back to Cedar City via Hwy 130.
DAY THREE
Morning | Before leaving Cedar City we always recommend a visit to the north side of Zion National Park, Kolob Canyons. On your way out of town stop by Silver Silo Bakery & Espresso to pick up freshly baked goods and unique coffee blends for breakfast.
Continue 20 miles south on I-15 to Exit 40 to Kolob Canyons. Find spectacular views of rugged red sandstone cast against dark forest and blue skies along the 5-mile scenic drive. Take the one-mile Timber Creek Overlook Trail for sweeping views into the Zion Wilderness. Discover new views of the park as you wind along the Taylor Creek Trail past two old homestead cabins to the Double Arch Alcove.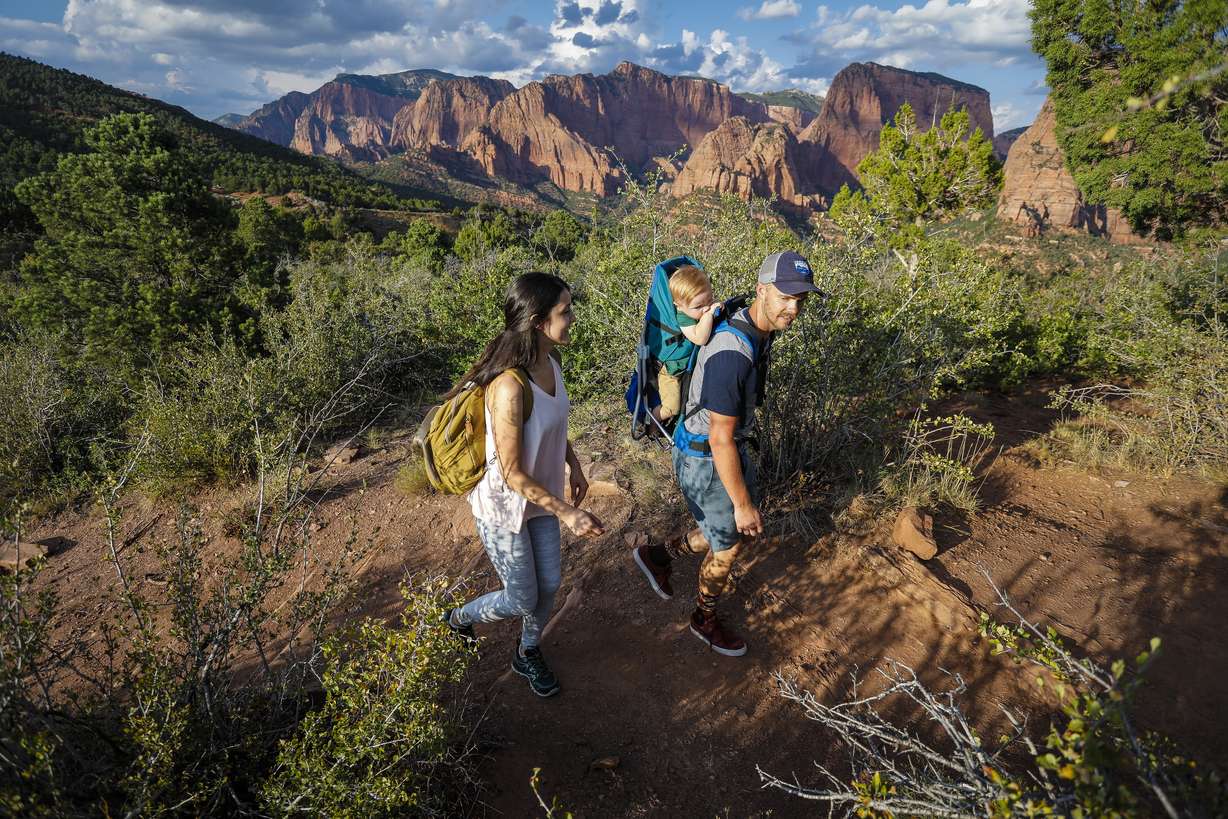 ×