Estimated read time: 6-7 minutes
This archived news story is available only for your personal, non-commercial use. Information in the story may be outdated or superseded by additional information. Reading or replaying the story in its archived form does not constitute a republication of the story.
Hi, newcomer!
Whether it's the booming economy or world-class recreation that brought you here, you sure look good backlit by one of those classic spectacular Utah sunsets. (Don't take too many pictures; those happen all the time.)
You probably already know there are heaps of fun things to do here. Bit if you want to feel like a native, here's a list of key Utah attractions you should check out as soon as possible. In no time you'll be a half-swearing, Donovan-Mitchell-loving, fry-sauce-devouring Utahn — we promise.
And if you've already been here a while, read on anyways to get a reminder of what made you fall in love with this state in the first place.
Learn local lingo
A lot of Utahns are averse to swearing. There's nothing wrong with that, of course, but be aware that swears are often replaced with half-swears meant to have the same effect. So if someone is throwing a bunch of "fricks" and "hecks" at you because you accidentally ate their sandwich at work, don't dismiss them — they're probably mad at you.
In fact, as you're reading this, there's probably a Utah dad "gosh'ing" out of his mind right now after stepping on a Lego. May his pain be quickly alleviated. Budweiser even created a marketing campaign that poked fun at Utah's unique profanity.
Oh, also, "sluffing" means ditching class. Don't sluff, kids. You'll frickin' ruin your future.
Root for the home team(s)
Here's another local term for you: the Holy War. This is the name of the football rivalry between the University of Utah (the U) and BYU (the Y). Choose one of the two, but choose wisely — there's no going back once you pick a side. Want to be Switzerland? Root for Utah State instead.
But the sports scene in Utah is more than just a cleverly named rivalry. First, the Salt Lake Bees and Utah Grizzlies are the state's baseball and hockey teams, respectively. They may be minor-league teams but all that means is you can get cheaper tickets to have the same amount of fun.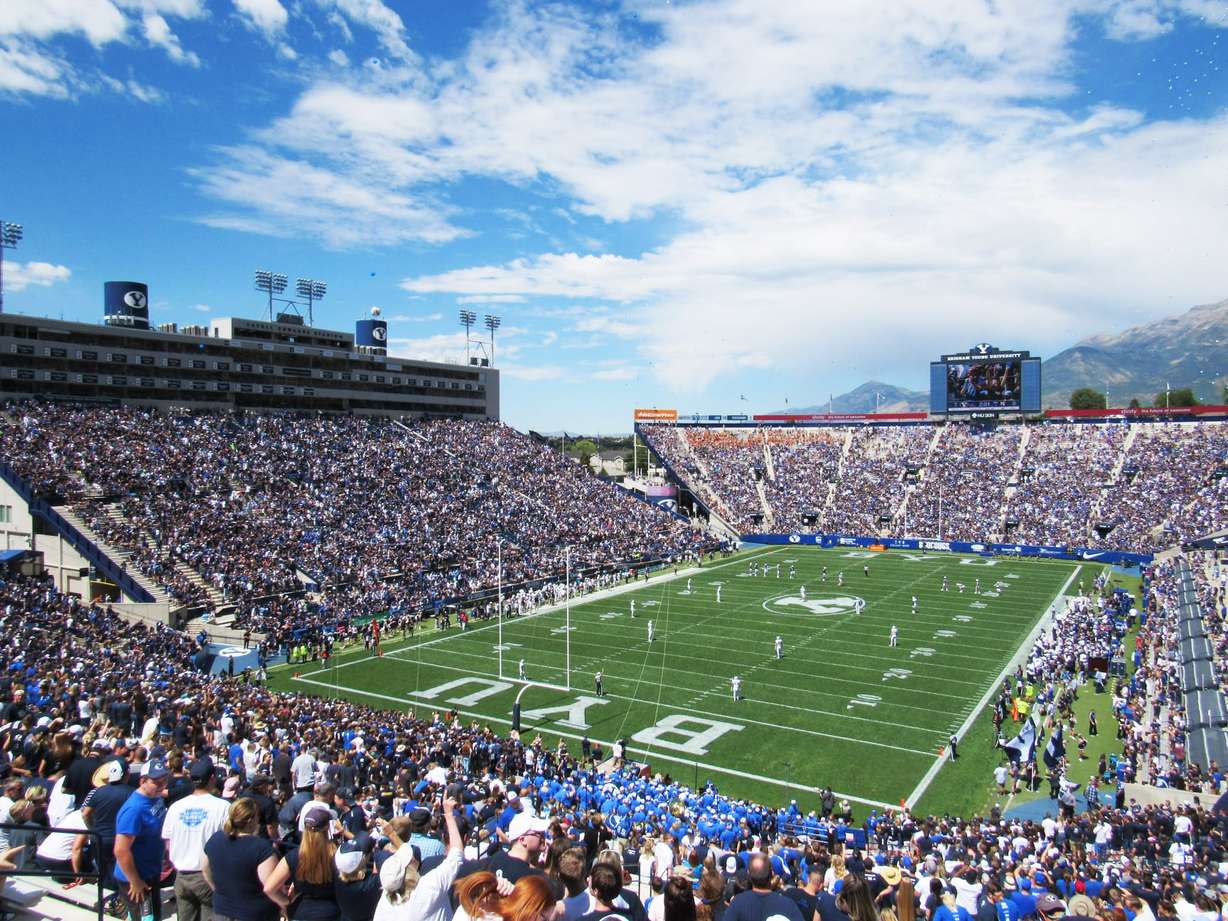 And then of course, there are the Utah Jazz and Real Salt Lake — both of which boast some of the best home crowds in their respective leagues. So get ready to scream your heart out when you attend their games, especially at Jazz games when there is free Chick-Fil-A at stake. Utahns love Chick-Fil-A.
Enjoy the local food scene
Historically considered an un-diverse place, Utah has slowly but surely become un-un-diverse — which has led to a blossoming, kick-butt (half-swears, remember?) restaurant scene.
Want Mexican food? Try Red Iguana, a personal favorite of Guy Fieri that's been featured on Diners, Drive-Ins and Dives. Steak? Maddox Ranch House. Hot pot? Chinatown in SLC. Ethiopian? Mahider.
Whatever your palate craves, elite chefs based right here in Utah can whip it up for you. Just remember to order fry sauce if you're getting anything with fries. Utahns are very opinionated about this local condiment, but the one thing they can all agree on is that not liking any version of fry sauce is sacrilegious.
Adventure in nature
This might already be the reason you're here, but Utah is as densely filled with outdoor attractions as Justin Bieber concerts are with screaming teenage girls.
First of all, there are five national parks that you can drive to in a few hours at most. Zion is the most iconic, but they're all worth visiting and Instagramming. These parks should be a top priority on your bucket list.
And if you've got a specific outdoor activity in mind, you can bet Utah's got a world-class destination for it. If you're into fishing, there are over 1,000 fishable lakes in the state. Want to try backpacking? Try the Uintas. And if you're looking for slamming mountain biking trails, Utah's got one word for you: Moab.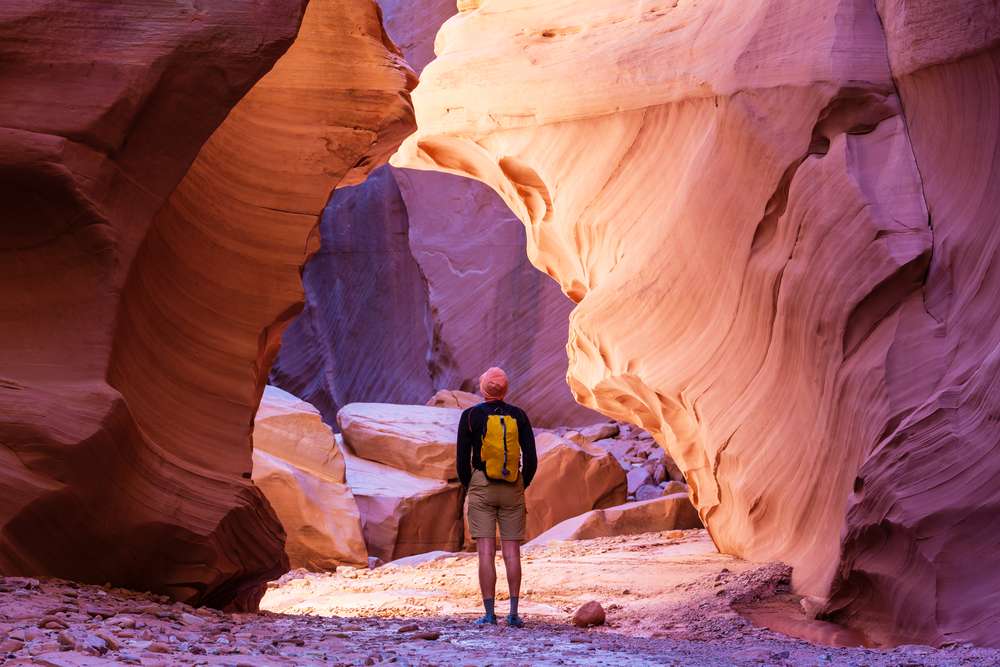 Become a ski bum
You knew this was coming. There's a reason the Winter Olympics were here 20 years ago and might be coming back in 2030. Living here and not hitting the slopes at least once is like going to Red Iguana and never ordering the mole. Everything else on the menu is still amazing, but the mole is extra otherworldly.
For skiing options, the enormous Park City Mountain resort is the largest resort in the U.S. and offers something for everyone. Also in Park City, Deer Valley is the place to go for true luxurious skiing.
In Salt Lake, Snowbird, Alta, Solitude and Brighton lead the charge. And if you're looking for an experience outside of SLC or Park City, try Snowbasin or Brian Head.
If you're keeping track, eight options were mentioned in this section. Most states don't even have one. Just saying.
Look to the sky
No, not in a religious or spiritual sense. Literally look to the sky in some places in Utah (well, most places really) and you'll see more stars than in Hollywood.
A whooping 22 Utah locations have been designated International Dark Sky Parks, making this lovely state scientifically the best area to stargaze in the world. Some of these locations include:
Antelope Island
Arches National Park
Dead Horse Point State Park
Goblin Valley State Park
Natural Bridges National Monument.
Watch world premieres at Sundance
Speaking of stars — if you enjoy cinema, you might be interested in the largest independent film festival in the world. Sundance, Robert Redford's brainchild, takes place every January primarily in Park City (with some screenings in Salt Lake and the Sundance resort in Provo).
The festival has been responsible for propelling many filmmakers into the limelight — including a certain Quentin Tarantino — and has premiered countless Oscar-winning films, such as "Get Out" and "The Usual Suspects."
This year's festival was fully virtual due to COVID, but it should be in person again next year — fingers crossed. Attend then to get the first look at the next cult classic before it goes mainstream and you can remind your friends of that fact for the rest of your life.
×