Estimated read time: 4-5 minutes
This archived news story is available only for your personal, non-commercial use. Information in the story may be outdated or superseded by additional information. Reading or replaying the story in its archived form does not constitute a republication of the story.
Your car is probably worth more right now than it has been in years, perhaps including when it was brand new. While that sounds crazy, there are a few good reasons for it.
Modern vehicles are full of computers and microchips that control everything from your car's stereo to your heated seats. During the early stages of the COVID-19 pandemic, many of the world's largest microchip manufacturers shut down for long periods resulting in a severe and ongoing chip shortage struggling to keep up with demand across multiple industries.
Compounding the car market woes onset by the chip shortage, many consumers found themselves with more money in the last few years than they've ever had. Whether through government programs, market gains, or other means, car buying suddenly became accessible for many Americans.
Because of the intense demand, and already low supply, The Wall Street Journal reports many new cars are selling for more than the manufacturers suggested retail price (MSRP). These astronomical prices for new cars have turned many buyers toward used cars and, as with any low-supply-high-demand scenario, this has driven used car prices to levels never before seen.
If you have a car that you don't need, now is the time to sell it. You will never get more money for it than you can right now. People need them, and dealerships like Ken Garff want them.
And you're going to get top dollar for it.
How long this used car market boom lasts is uncertain, but several outlets, including the valuation experts at Kelley Blue Book, agree that high prices are likely to continue for much of 2022 and even into 2023. Now is the time to sell. Here are some ways you can take advantage of the current used car market to sell your car.
Sell your car to a dealer
If you've driven by dealership lots recently, you will have noticed how sparse inventory is. No manufacturer is immune to the woes of low inventory right now. Because of this, dealers are willing to buy your car outright so they can have used cars on their lot.
Ivan Drury, Edmunds' senior manager of insights gives this advice, "Although it's important to do your research on available incentives, getting competitive quotes for your trade-in will be the smartest way to guarantee the biggest discount on your next vehicle."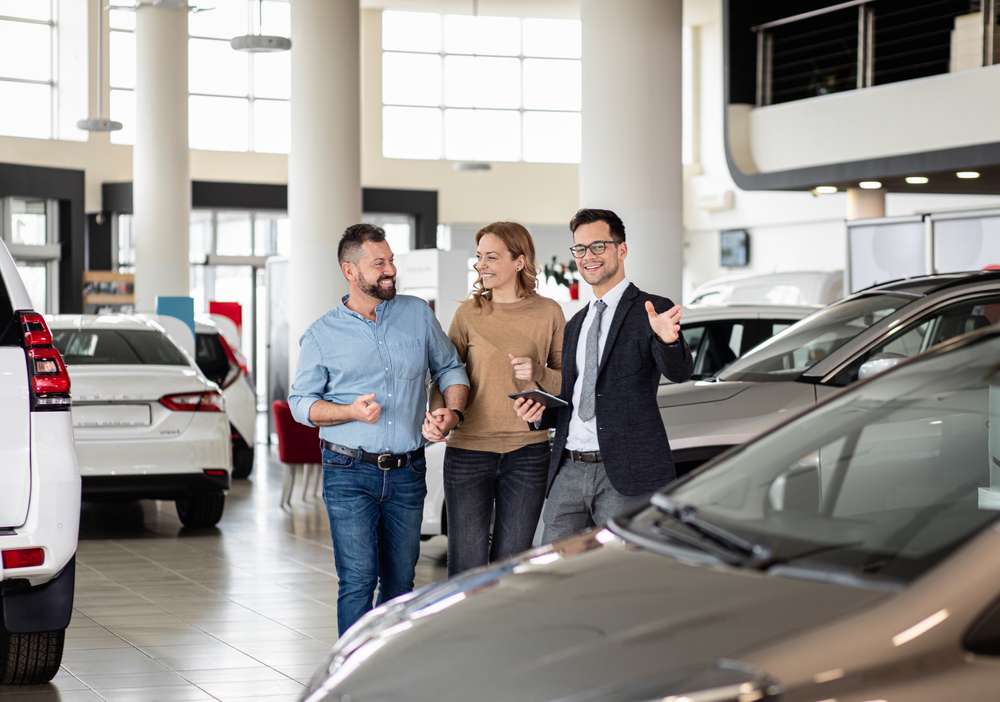 Trade-in your car on a new car you ordered
While most new cars are very difficult to come by, there is a way to get the exact one you want: order one directly from the manufacturer. You'll likely have to wait several months for your vehicle to arrive, but once it's here it'll be reserved just for you at a price you have predetermined with the selling dealer.
Upon taking delivery of your new car, you'll be able to trade in your current vehicle for a value that will likely substantially offset the amount you'll pay in sales tax — and even the overall cost of your new vehicle. The wait may be long, but if you can hold out, trading in your car could make a lot of sense in today's market.
Sell your car to an online service like KSL Cars Exchange
Several popular online dealer services will buy your car, but why not stay local and sell to a local dealer?
KSL Cars Exchange has partnered with dealerships like Ken Garff to give you an instant cash offer. It's pretty simple, too. You just need to enter your vehicle information, a real human will appraise your car's value, and if you like the offer, you'll drive your car to the specified dealer. When you've signed on the dotted line, you'll walk away with a check. Easy.
There's never been a better time to sell your car, especially with the folks at Ken Garff. Contact your local Ken Garff dealership to discuss how you can take advantage of the used car market to sell your car today.
×