Estimated read time: 3-4 minutes
This archived news story is available only for your personal, non-commercial use. Information in the story may be outdated or superseded by additional information. Reading or replaying the story in its archived form does not constitute a republication of the story.
SALT LAKE CITY — Haloti Ngata never played for the Los Angeles Rams or Cincinnati Bengals during his 12-year NFL career.
But one team has a special place in his heart.
Near the tail end of his career, the five-time Pro Bowler and Super Bowl champion spent three seasons with the Detroit Lions, when he was teammates with up-and-coming quarterback Matthew Stafford. The two grew a strong friendship in their short time as teammates, and that kinship continues to this day.
So when Stafford leads the Rams out of the tunnel at hometown SoFi Stadium on Sunday (4:30 p.m. MST, NBC), Ngata's heart will be with LA — though his defensive brain may be with the Bengals.
"I was really close friends with Matt," Ngata told KSL.com. "I would love to see him win this game. But I'm also a big fan of that defense the Bengals put out this year, and the way they have been playing. Their defense has turned it on and done amazing things.
"I'd love to see Matthew win, but I wouldn't be surprised if the Bengals win."
These days, the former Highland High star is fully retired from the NFL, manning his children's taxi service in Park City and playing pickleball with friends during the week. He's also an avid hunter and fishermen, a hobby he came to later in life after "NFL star" was no longer his occupation.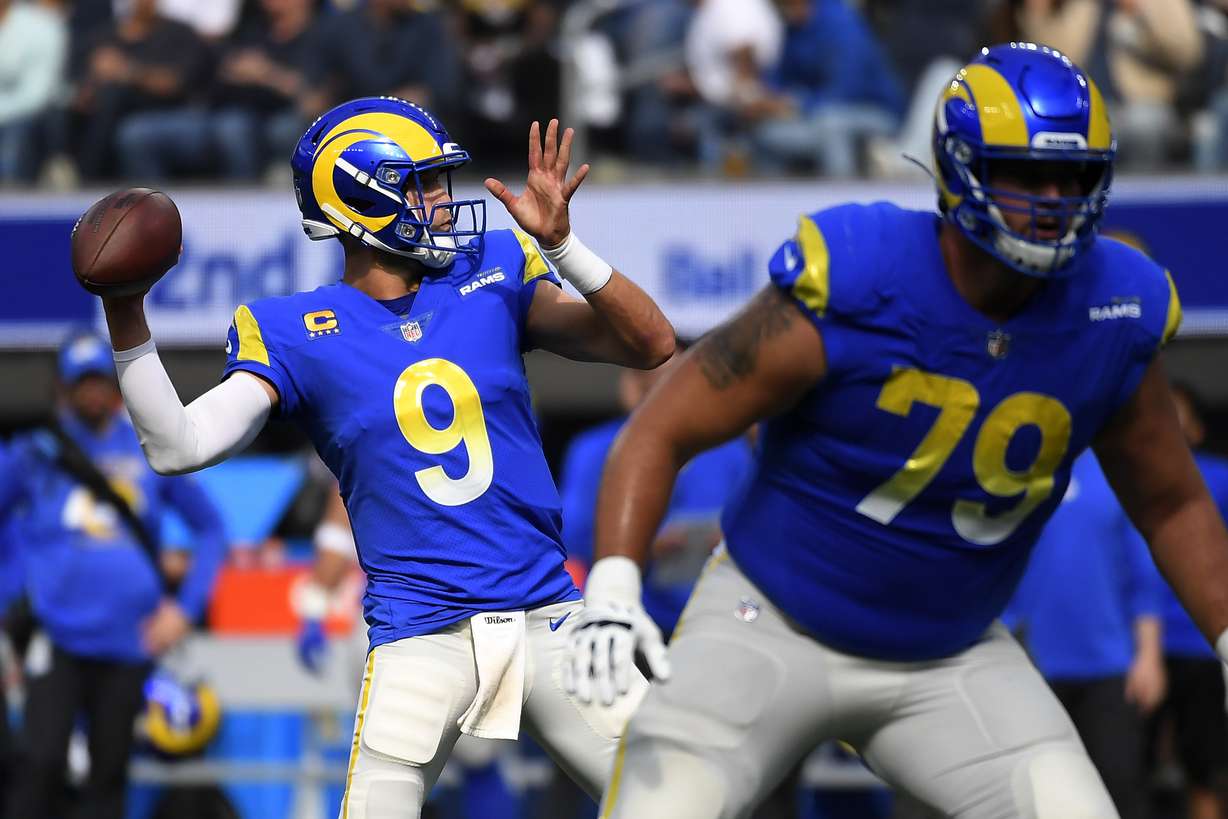 After briefly "un-retiring" to join the Utah Warriors professional rugby outfit on a one-day, April Fools-only contract, Ngata was home in Utah when he got a call from some acquaintances to speak to a gathering of hunters and fishermen at the downtown Marriott City Creek on Friday night.
"I felt like I needed to fill that void," Ngata said. "I'm a father of four boys, Uber drive for them, and hunter. I love fishing with my in-laws, and they then got me into hunting. I love the outdoors, love to snowboard, love boating. I'm an outdoorsman now, basically."
He's also active in the community through his Haloti Ngata Foundation dedicated to supporting at-risk youth, their families and communities affected by gang culture and providing college-prep resources to high school students. Above all else, the 2001 Utah Gatorade Player of the Year hopes to give back to communities like the Highland High area where he grew up.
"I'm not playing football anymore. Where's the passion going to go? The adrenaline?" Ngata said. "I got into hunting, and then met so many amazing people, and lending my voice through my foundation. There's so much I could do with my voice and helping out."
Ngata was joined by former 49ers coach Mike Singletary, who was the keynote speaker at the event that featured former San Diego and Kansas City star Donnie Edwards; former BYU quarterback Jim McMahon (who Singletary called "my favorite quarterback" because he has "not seen another one with his heart"), who was teammates with Singletary with the Bears; and former BYU athletic director Rondo Fehlberg, along with a handful of politicians like former U.S. Secretary of the Interior Ryan Zinke.
"Salt Lake is always great," Singletary said as he was ushered away from the event. "It's a beautiful place."
×
Related stories
Most recent NFL stories