Estimated read time: 6-7 minutes
You're now a month into your New Year's weight loss resolution, but you're just not seeing the results you'd like. You feel like you're making good choices, yet nothing seems to be changing.
Sound familiar? Losing weight oftentimes feels like a frustrating process, especially if the results aren't keeping pace with your efforts.
According to Dr. Ben Bikman, a Utah-based scientist and best-selling author, you're not alone. "Having reviewed or contributed to hundreds of scientific studies, there are several common weight loss challenges that many people experience."
Following are Dr. Bikman's top 7 most common weight loss mistakes:
Mistake #1 - Not eating enough protein
Protein is essential for weight loss, as it helps to reduce appetite, protects muscle mass, improves satiety, and maintains or even increases metabolic rate. "Make healthy protein sources like beef, salmon and pork the foundation of the meal," said Bikman. "Then the rest of your meal can be built around it."
Mistake #2 - Only focusing on the scale
"The scale is only one measurement of weight change," said Bikman. "It can vary wildly based on fluid fluctuations, workouts, undigested foods, and even bowel movements." Bikman reiterates that you could be losing belly fat and improving blood markers even if the scale hasn't moved much. Instead of only using a scale, measure your waist with a tape measure and take before pictures. Both of these methods can help you see fat loss, even if the scale is slow moving.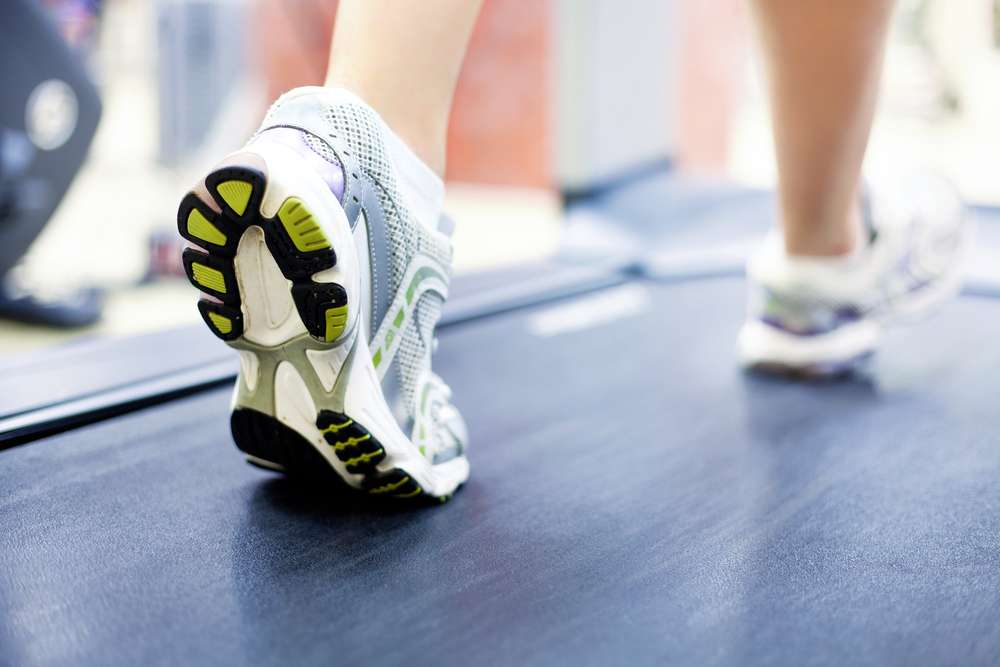 Mistake #3 - Overestimating calories burned with exercise
Bikman emphasizes that weight loss really happens in the kitchen. "Exercise is absolutely a healthy habit," said Bikman. "Though it can't be your main weight loss method." Research shows that many people overestimate the amount of calories they burn with exercise which can then lead to subsequent overeating. One way to use exercise to help weight loss is going for a walk after your largest meal. "Remember, the best exercise is the one you'll stick to," said Bikman.
Mistake #4 - Eating low-fat or "diet foods"
"Don't fear fat," said Bikman. "While it's been incorrectly vilified, fat is one of the healthiest, most nutritious nutrients you can consume." Bikman shares that many low-fat and diet food items are heavily processed and are often filled with sugar to help improve their taste and flavor. They're marketed as low-fat and low-calorie but contain high amounts of sugar that promote insulin resistance which contributes to weight gain and poorer health.
Mistake #5 - Not having support
When it comes to weight loss, there is strength in numbers. "One study found that participants lost triple the amount of weight with support than those going on their weight loss journey alone," said Bikman. "You're also more likely to maintain weight loss when you participate with friends and family."
Mistake #6 - Eating out too often
It's very difficult to control the ingredients put into your food when you're not eating at home. "Restaurants tend to create recipes that are made with sugar, cooked in inflammatory seed oils, served in larger than normal portions, and are often paired with carb-heavy starters and sides," said Bikman. "Don't be afraid to make special requests at restaurants that help you reach your goals." Bikman adds that you can leave off the bread, have your protein cooked in butter in lieu of oil, or swap the fries for a side salad or veggie.
Mistake #7 - Not prioritizing sleep and stressing out
These two factors, stress and sleep, are often overlooked when it comes to weight loss but both can have a profound impact. "Lack of sleep creates a hormonal imbalance that can cause overeating and weight gain," said Bikman. "Stress increases cortisol, impacts hunger and fullness signals, and is often associated with overeating."
Bringing solutions from the lab to the real world
Even with all the information that Bikman shares in his speeches and interviews, he is constantly asked by people around the world what they should do for their health.
"Ideally, we all would have the knowledge, time, discipline and budget to plan, purchase and prepare perfect meals," said Bikman. "But it simply doesn't happen; people get busy, they get stressed and they make unhealthy choices that derail their health goals."
It became apparent to Bikman that he needed to be part of the solution to help people achieve their best health more quickly, and especially to assist those that don't always have the time, knowledge or discipline to eat healthy. In response, Bikman and his co-founding team of nutrition and industry experts recently created HLTH Code Complete Meal.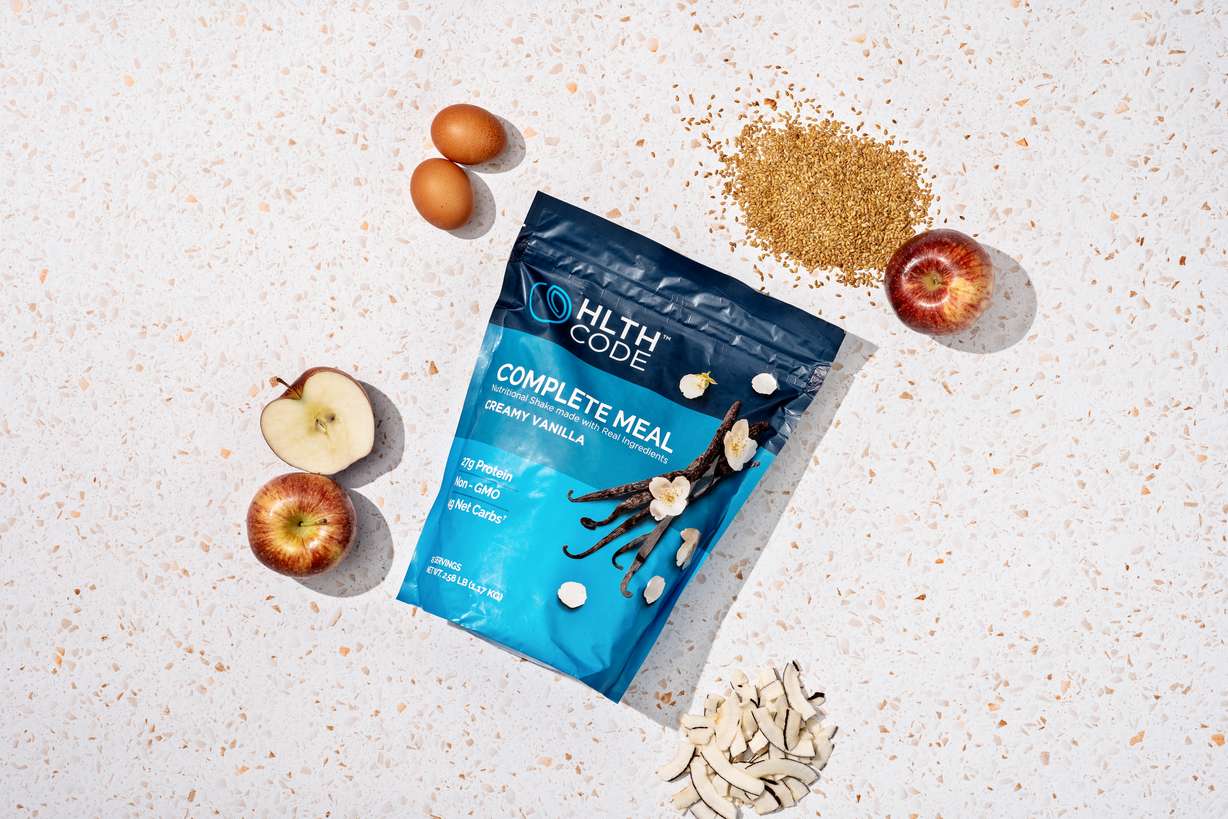 Bikman says these carefully formulated meal shakes are designed to promote healthy weight management, gut health, brain health, even hair, skin and nail health. HLTH Code Complete Meal features an optimized, science-backed blend of protein, collagen, healthy fats, apple cider vinegar, probiotics, fiber, vitamins and minerals—with no added sugar or any artificial ingredients.
"HLTH Code Complete Meal is based on research, not fads," said Bikman. "An incredible amount of work went into making this nutritionally balanced and optimized, yet we knew that if it didn't taste good, no one would use them consistently."
Addressing hunger pangs
When it comes to eating, Bikman says it's easy to consume plenty of calories and still feel hungry. This is because the calories consumed are not the right types of calories to provide essential nutrition. He refers to this as "mis-nourishment" and he says it's ruining many people's health.
"Each HLTH Code Complete Meal shake is packed with optimized amounts of these ingredients to leave you feeling full and energized for hours," said Bikman. "Yet it's more convenient and affordable than virtually any meal you could make or buy."
Bikman says the shakes are quick and easy to make: Just add two scoops of Creamy Vanilla or Chocolate Macadamia Complete Meal Powder to 8 oz. of cold water and shake or blend. For general wellness, he recommends replacing one meal daily. To reset your health or for weight loss, replace up to two meals per day.
"I have more energy and mental clarity throughout the day, and I'm not hungry for about four hours after each shake," said one reviewer.
Another reviewer shares, "They are tasty. In addition, they fill me up and keep me full for the entire afternoon. I have managed to pass a weight loss plateau by using these as my lunch every day at work."
Can HLTH Code help with weight loss?
According to Bikman, the best health starts with the right blend of nutrition. Increased energy; feeling more vibrant; a stronger immune system; a clearer mind; improved gut health; and an improved appearance are some of the benefits from improving one's nutrition.
"The comprehensive benefits of HLTH Code Complete Meal are especially helpful if you're trying to lose weight," said Bikman. "Weight loss is rarely easy. There has to be the right changes in both hormones and caloric balance to signal to the body that it's time to start burning, not storing, fat."
Bikman adds that based on the best available studies on human metabolism, along with exercise, HLTH Code Complete Meal helps people lose weight without the need for counting every calorie.
Satisfaction guaranteed
If you're nervous about trying something new and making changes to your nutrition plan, don't be. Bikman stands by his HLTH Code Meal Replacement products and is willing to guarantee your satisfaction.
"You have nothing to lose (except those extra pounds) and everything to gain—in terms of wellness and confidence," said Bikman.
Indeed, if you've been looking for improved wellness and healthy weight management, then HLTH Code Meal Replacement could well be your answer. For exclusive savings on your first order, visit getHLTH.com and enter the discount code KSL at checkout.
×