Estimated read time: 4-5 minutes
This archived news story is available only for your personal, non-commercial use. Information in the story may be outdated or superseded by additional information. Reading or replaying the story in its archived form does not constitute a republication of the story.
This story is sponsored by Appsbee.
As a business owner, you wouldn't dream of ignoring a paying customer who walked into your store. But if you don't have a mobile app, you're missing out on tens, hundreds or even thousands of potential sales that could happen at any moment without you lifting a finger.
People love their phones. More than 295 million people use smartphones in the U.S., and according to Statista, your customers spend over 4.4 hours per day on them. Emarketer reported that they spend 88% of this time looking for information, chatting with others and making purchases.
Emarketer also released a study that found that total purchases through smartphones will reach a stunning $432.24 billion in 2022. Statista predicts in-app purchase revenue for Apple and Google will reach a combined $270 billion by 2025.
If you're hoping to net a chunk of that revenue, your business needs an app of its own — but you'll probably need a little help to get there. Appsbee is a local company in Utah that helps small businesses and entrepreneurs build apps and chatbots for their businesses.
Here are just a few reasons why you're going to want to give them a call and get started on your app today.
How to grow your business with an App
One of the best ways to increase sales is to make it easy for people to find you through the app store. Think about it: While shoppers may leave stores and websites as they please, a mobile app ensures that your business stays with them always. Not only are they free to interact with your business at any time, but you can also interact with them through alerts and push notifications. Giving them a heads up about special deals, promotions and company news is a surefire way to help your brand stand out from competitors.
It's also a good idea to enable self-service options since Nuance Enterprise reports that 67% of customers prefer to figure things out on their own rather than speak with a representative. (This might include giving them the option to update their personal information, send service requests and upload documents.)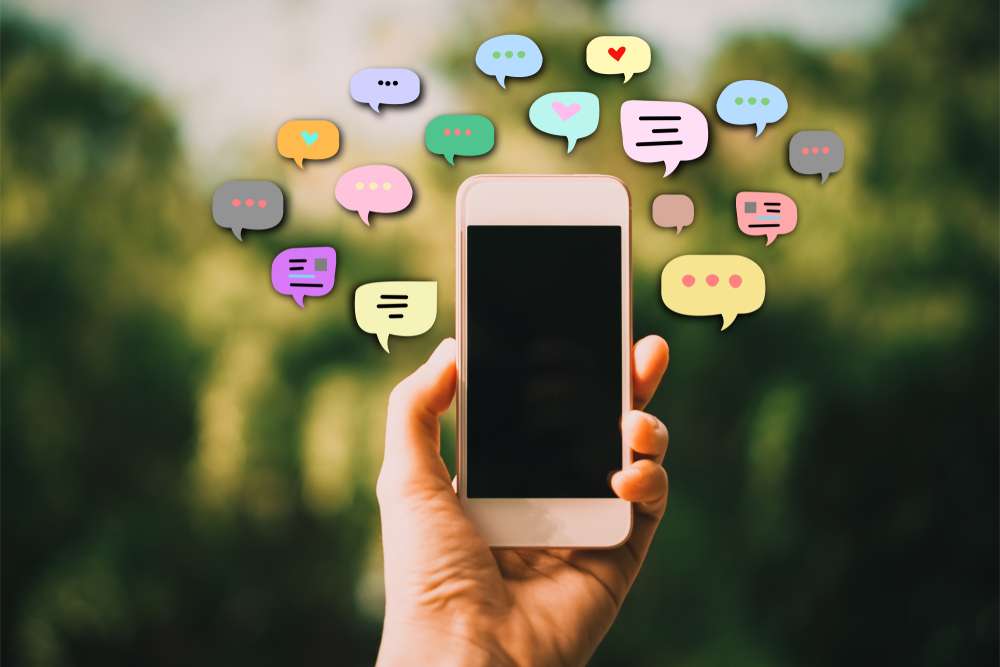 A chatbot can change the face of your business
Don't forget to include a chatbot! Chatbots are like digital workers who are always on call — except you don't have to worry about paying them overtime. (Bonus!) They make it easy for customers to get the service they need at any time, day or night, and they collect valuable information, which generates leads. Customers love them, too. Userlike survey found that 68% of customers like chatbots because they provide quick answers.
Medical companies use chatbots to interact with patients. Media outlets use chatbots to help readers navigate daily headlines. Restaurants use chatbots to streamline their take-out and delivery services. When it comes to these virtual assistants, virtually everyone can benefit from them — including your business.
How much does it cost to build an app?
The cost of building an app depends on a few factors, such as development time and the technology/features you need. But there's no need to pay the full bill at once; Appsbee offers payment plans to make things easier. Reach out to them for a free quote.
How long does it take to build an app?
Again, it depends on the app, but normally it takes two to four months to publish the first release to the app store.
Who owns the app?
You do! You own the app, codebase, design materials, servers and everything that's included during the development.
Turn your ideas into reality
If you've been mulling over an app idea for months, Appsbee has experienced and certified developers who can turn your dreams into reality. No matter where you are in Utah, they'll meet you in person to develop your idea through their well-defined and proven approach. You'll get a dedicated project manager to walk you through each step and continuous support once you land in the app store.
Bring your app vision to life by contacting Appsbee today!
×