Estimated read time: 4-5 minutes
This archived news story is available only for your personal, non-commercial use. Information in the story may be outdated or superseded by additional information. Reading or replaying the story in its archived form does not constitute a republication of the story.
The urgent need for quality healthcare exists worldwide. Whether tackling infectious disease emergencies like COVID-19 or helping underserved populations in need, healthcare professionals are working tirelessly across the globe to provide safe and compassionate care to their patients and the communities they serve.
In the midst of navigating exams and clinicals during a global pandemic in October 2021, eight nursing students and three clinical faculty members from Utah's Joyce College of Healthcare took their skills to a clinic on the island of Roatán, Honduras to serve the community while gaining practical, hands-on clinical experience.
Recognizing that education goes beyond the classroom, Joyce College has taken a holistic approach to experiential learning by providing students with a variety of hands-on training opportunities. From real-world clinical rotations in major hospital and healthcare facilities throughout Utah and Colorado, to an on-campus state-of-the-art simulation center packed with industry-leading medical technology, Joyce College is expanding clinical experiences globally to not only help students apply their learnings in diverse settings but also help communities in need.
Clínica Esperanza is a non-profit organization dedicated to the premise that healthcare is a basic human right. Through donations and service missions, the 4,500-square-foot clinic sees more than 140 patients daily and provides low-cost to free healthcare for the Roatán community. It serves as the primary medical provider for hundreds of families throughout the island who have little access to education, employment, and basic necessities such as running water.
The clinic welcomes healthcare students and professionals, like those from Joyce College, who want to donate their resources, supplies, and expertise to help improve the healthcare available to the people of Roatán. Their mission is straightforward—to create an environment where the best possible healthcare can be provided, with educational opportunities for both the people they serve and the healthcare providers.
Upon arrival, Joyce College students jumped right into their new roles at the clinic, taking advantage of this once-in-a-lifetime opportunity to apply classroom knowledge and clinical experience in real-world scenarios. They participated in pediatric and adult triage, women's health services, laboratory and pharmacy services, and community outreach.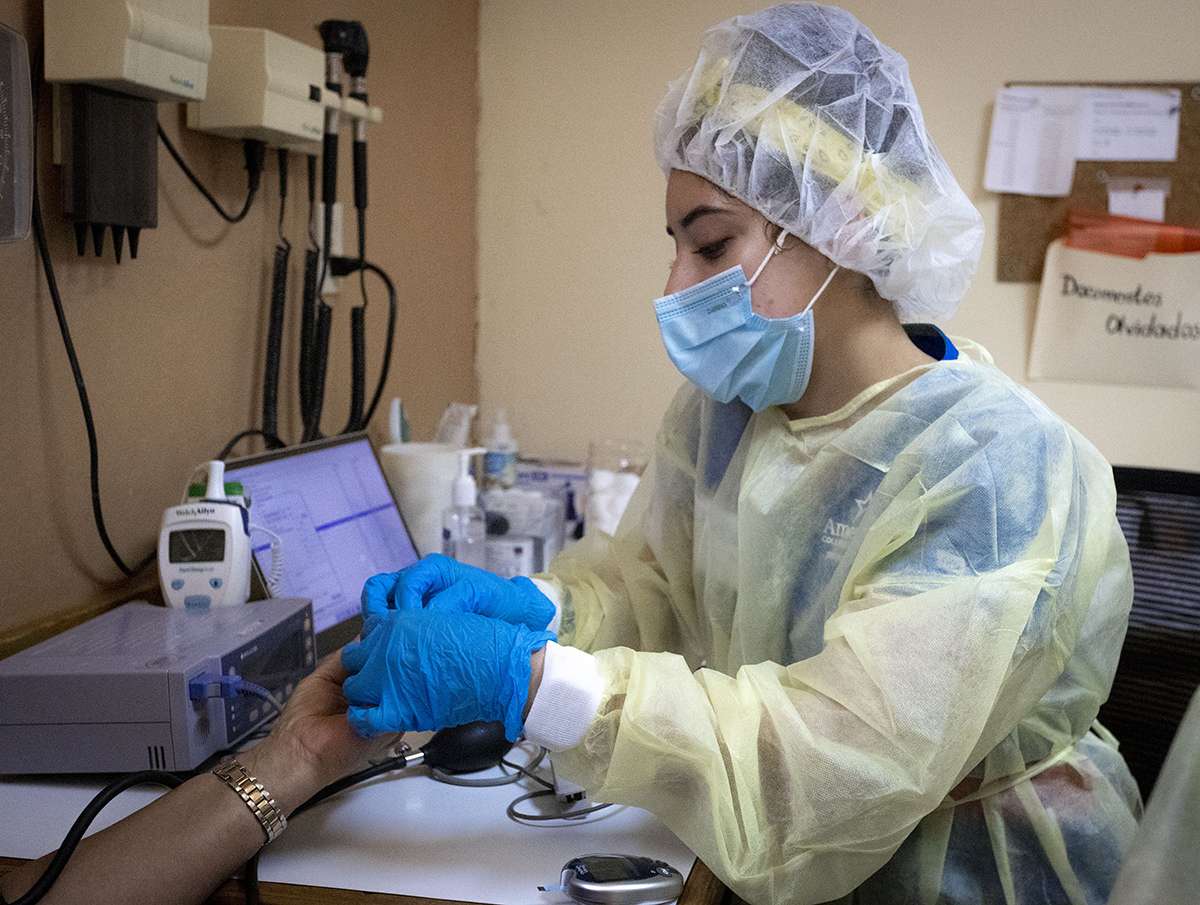 "We learned healthcare from an approach so different from what we have previously learned and practiced," said BSN nursing student Brenda Swasey. "The clinic nurses oversaw what we were doing, but at the same time, took a step back and let us carry on. They empowered us to safely step into the role that we've been training for and provided helpful feedback after each patient interaction."
More importantly, this experience broadened the students' knowledge of healthcare practices in different, resource-limited communities. By partnering with organizations like Clínica Esperanza, Joyce College students are able to get first-hand experience practicing nursing skills where it is really needed.
Swasey found that one major takeaway from her time in Roatán was practicing resourcefulness. "The clinic has very limited supplies, equipment, and resources," she said. "However, even within these limitations, they are able to provide quality care to their patients."
In February 2022, 24 students and four clinical faculty from Joyce College are heading back to Roatán to volunteer their services, get hands-on experience, and help a community in need. Students will participate in community outreach, service activities and reinforce their clinical skills and knowledge they have learned in school.
If you've ever considered a career in nursing, there's never been a better time to enter a fulfilling career in patient care. As a leader of nursing education in Utah, Joyce College offers accelerated, accredited nursing programs that can help students reach their career goals in as little as 20 months.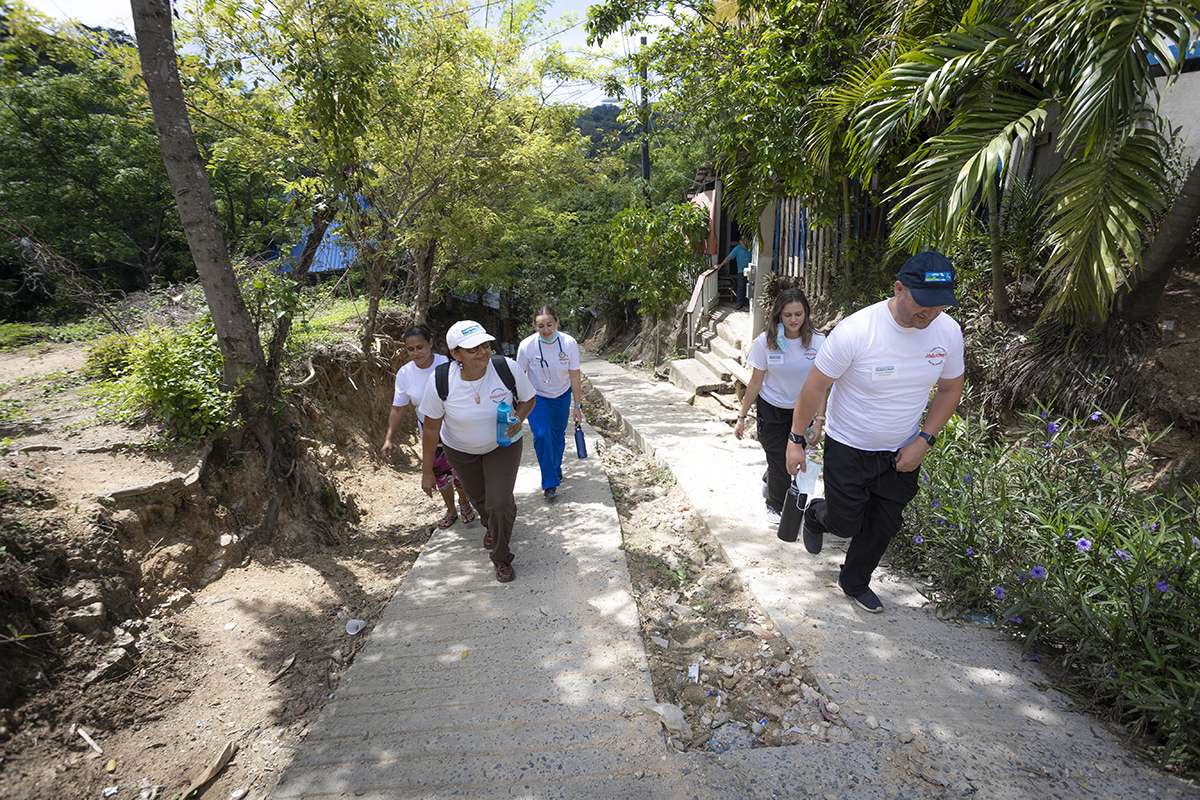 ×