Estimated read time: 3-4 minutes
This archived news story is available only for your personal, non-commercial use. Information in the story may be outdated or superseded by additional information. Reading or replaying the story in its archived form does not constitute a republication of the story.
"Every single person — whether they know it or not — they matter."
That's what Utah author Gayle Holdman hopes her new children's book, "The Piece That Is You," communicates to readers of all ages.
For nearly 30 years, Holdman has worked alongside her husband Tom in their world-renowned stained glass business. That experience, along with her degree in family science and certification in positive psychology, led to an epiphany. Much like the individual pieces that make up stained glass art, humans are beautiful and unique — and each piece is crucial.
"Every window has pieces that are different sizes, different shapes, different colors, they're located in different parts of the window ... But every single piece is crucial to the whole," Holdman said.
"Different cultures and languages and places that we've come from and the different experiences that we have — our joys, our sorrows, our success, our failures — they all make us individual and unique."
And that's when the idea for a children's book was born. Holdman's ultimate goal is to inspire children to have more confidence in themselves and to feel that they have a place and purpose in this world. She hopes that through the words and artwork of the book, children will walk away inspired to make the world a better place.
One excerpt from the book perfectly encapsulates the takeaway message: "Always be kind and work hard. Do your best. Your life can brighten the lives of the rest. Something awesome can come from what you do too! The world will be blessed by the piece that is you."

Hope for the future
Apart from providing a feast for your eyes, this book will improve your outlook on the future, according to reviewers.
"In a world that has so much division, this book creates a world full of diversity, full of promise, full of the very best that is in the human race," writes one reviewer. "I felt the wonder and excitement that the future holds for all of us come back into my view. As I read this book to my grandchildren, it gave me hope for their future and brought peace to my heart. This is a must read for all ages."
Another reader added, "I love this book! Not only does [it] contain a message that everyone needs, but it presents it in such a delightful way that no one will forget it. The rhyming text and creative illustrations are captivating."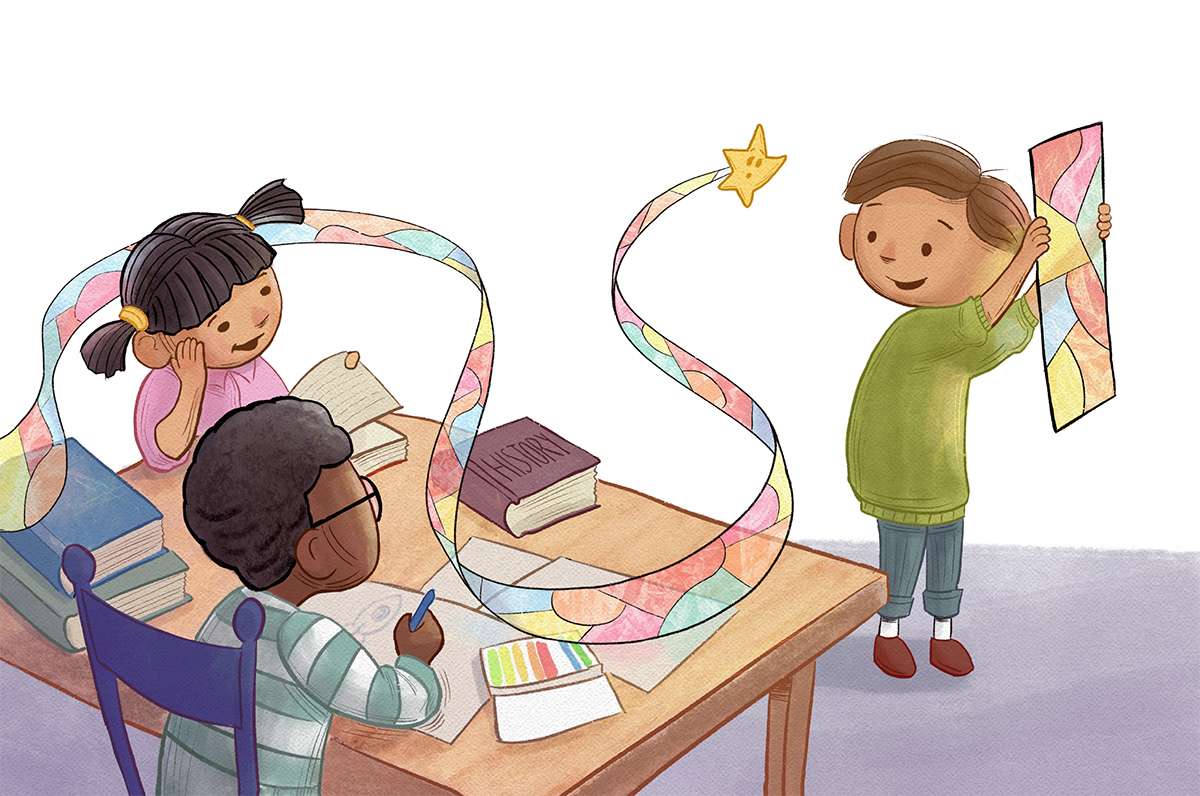 Pre-order your book today
"The Piece That Is You" makes a great Christmas gift for anyone on your list who needs a reminder of their self-worth — which includes everyone!
If you live locally, you can pick up a copy when the books arrive by visiting Holdman Studios at Thanksgiving Point, or you can pre-order it online. (Note: Due to the global shipping crisis, your order may take longer than expected.) Proceeds from the book will also benefit the Roots of Humanity Foundation, whose mission is to foster inspiration and connection through education and art.
To learn more about the book and other available products, visit thepiecethatisyou.com.
×