Estimated read time: 5-6 minutes
This archived news story is available only for your personal, non-commercial use. Information in the story may be outdated or superseded by additional information. Reading or replaying the story in its archived form does not constitute a republication of the story.
This story is sponsored by Homie.
Living through 2021 (which has felt more like 2020 part two) has been a wild ride. A persistent pandemic, rising gas prices, inflation — there's been plenty to be anxious about. This is especially true if you're trying to buy a home. Few places in the country have been as competitive in their real estate as Utah in 2021, and it's looking like that trend will continue in 2022.
Realtor.com recently named the Salt Lake City region as the expected No. 1 housing market in the nation for 2022. They also anticipate prices to grow 8.5% and sales to grow 15.2%. This would place Salt Lake City, and much of the rest of the state, ahead of other booming markets like Boise, ID, Spokane, WA and Indianapolis, IN.
Even though Utah has experienced successive years of record-breaking housing numbers, Utah's market looks to remain "severely imbalanced" through 2022 and beyond, says The State of the State's Housing Market report from the Kem C. Gardner Policy Institute at the University of Utah.
To better understand the anticipated real estate market in 2022 here are a few things to consider.
Rates will rise
Spoiled by very low-interest rates the last several years, Americans will see rates trend upward throughout 2022. After hitting record lows in the mid 2% range, interest rates on 30-year, fixed-rate mortgages have already started trending close to 3%. While the days of the mid to low 2% range are gone, rates will still be good.
Nerd Wallet expects rates to rise and then flatten around 4% on the high end during 2022, and 3.4% on the low end. While these rates are historically low, they're going to be nowhere near the all-time lows of 2020. Because of these higher interest rates, you can expect buyers to be fierce in their determination to score the best deal they can in an over-stressed market.
More sellers will enter the market
Now that homes are worth more than ever, Utah can expect more sellers to enter the market in 2022. While you might think that would mean a better shot at securing the home you want, think again. Utah's growth is far outpacing the supply, and the market will continue to be in the seller's favor for the time being, predicts the State of the State report.
"Whether the pandemic delayed plans or created new opportunities to make a move, Americans are poised for a whirlwind year of home buying in 2022," says Realtor.com.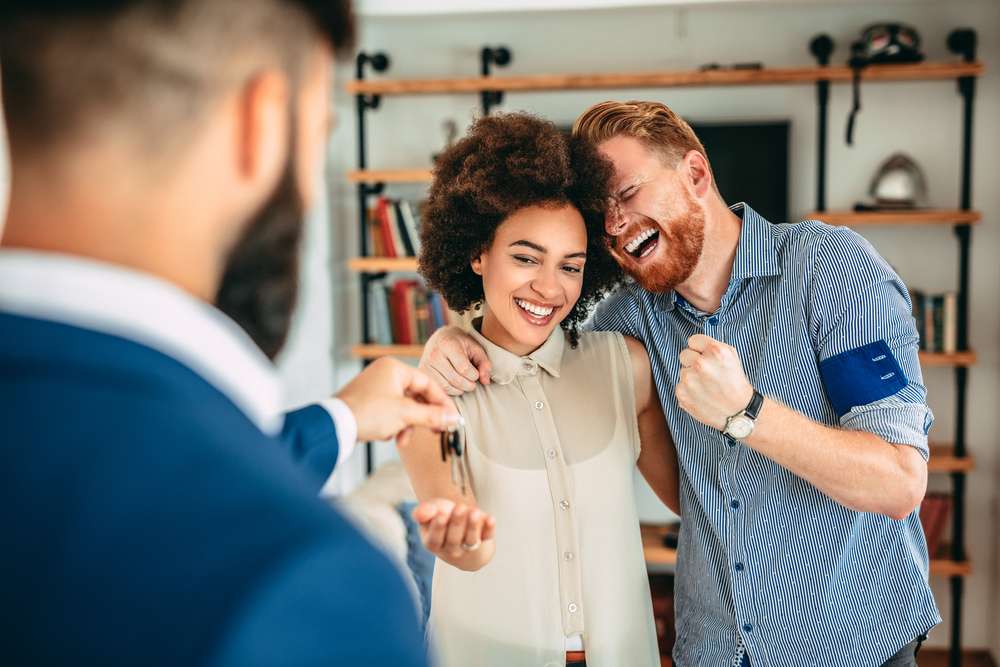 Prices will rise
You're probably sick of hearing it, but Utah's home prices are expected to continue to rise in 2022. Fueled by buyer competition and urgency to get ahead of rising interest rates, Utah's median home prices are going to continue going up.
Realtor.com forecasts Salt Lake City's existing median sales prices to rise 8.5% in 2022, on top of what has already been several years of dramatic price increases. These increased prices will foster an intense yet somewhat slowing market for those hoping to purchase a home.
"With listing prices, rents and mortgage rates all expected to climb while incomes rise, 2022 will present a mixed bag of housing affordability challenges and opportunities," Realtor.com reports.
Buyers need to be creative
Plenty of Utahns are going to be searching for homes in 2022 and buyers need to be ready for a vigorous exercise in patience and decision making. Sellers will need to have their homes in tip-top shape to attract the best offers and some buyers will be willing to forego home inspections and appraisal contingencies to secure a home.
The University of Utah's Kem C. Gardner Policy Institute's State of the State's Housing Market report reads, "By the end of 2020, the median price reached $380,000, pricing out approximately 48.5% of Utah households. As prices accelerated in 2021, more than half of Utah households are unable to afford the median-priced home."
Because of this, resources like the experts at Homie to guide you through a competitive offer will be essential to locking up your next home.
This is not another bubble
A common myth among Utah residents is that the current market is just another bubble. According to the State of the State's Housing Market report, if you're waiting for a "bubble" to burst, you might be waiting a while.
"After a record year of price acceleration and construction activity, 2022 will be dictated by mortgage rates, while demographic tailwinds are expected to keep housing demand robust for the rest of the decade," the Kem C. Gardner Policy Institute writes. "The most likely outcome for housing prices in Utah over the next two to three years is the beginning of a period of price moderation. A period of extended price declines created by a bursting bubble is extremely unlikely."
For any homeowners who plan to sell in 2022, Mario Gutierrez of Homie says, "Real estate is all about strategy. One of the best strategies is to choose an agent that knows the market, knows how to negotiate and how to alleviate any headaches that might come up. With the proven marketing that Homie has, our listings tend to sell for market value and plenty cases above it."
"What better to have all of this with a brokerage that only charges you a flat fee and not the crazy amounts that most agents do," Gutierrez says. "We love all agents but we love our clients even more!"
Given that a bubble is not in the cards, the best course of action is to have a good team at your side to navigate the purchasing or selling process. Reach out to the folks at Homie today to explore your buying and selling options for 2022.
×