Estimated read time: 4-5 minutes
This archived news story is available only for your personal, non-commercial use. Information in the story may be outdated or superseded by additional information. Reading or replaying the story in its archived form does not constitute a republication of the story.
AROUND THE BEEHIVE — Southern Utah men's basketball was back home Wednesday night to continue an unbeaten start to Big Sky Conference play, meaning the show was back in town for head coach Todd Simon.
Show, served.
Tevian Jones poured in 19 points and eight rebounds to help Southern Utah score 41 points in the second half and pull away from Sacramento State 64-51 to improve to 3-0 in Big Sky play, extending the Thunderbirds' winning streak to 20-straight in Cedar City.
"It's a fun accomplishment," Simon said of the home winning streak. "We don't get too caught up in it, but I think it's a testament to our fans. This is a fun show and hopefully the word will keep getting out and more people will see the T-birds get a W."
Maizen Fausett added 14 points and nine rebounds for the Thunderbirds (9-4), and Aanen Moody added 8 points and five rebounds for an SUU team that outscored the Hornets 30-24 in the paint with a 42-37 edge on the glass.
Bryce Fowler had 12 points and six rebounds, and Cameron Wilbon supplied 10 points and nine rebounds for the Hornets (4-6, 0-3 Big Sky).
The Thunderbirds host Northern Colorado at 7 p.m. MST Saturday. The game will be streamed on ESPN+.
Weber State tops Montana State for 3-0 start
The Wildcats also improved to 3-0 in Big Sky play behind a career night from Koby McEwen.
The former Wasatch Academy, Utah State and Marquette guard totaled 31 points, four rebounds, three steals and two assists to lift Weber State to its 10th win of the season 85-75 at Montana State.
McEwen shot 9 of 15 from the field in the win, including 5 of 7 from 3-point range to go along with 8 of 10 from the free-throw line to lead the Wildcats (10-4, 3-0 Big Sky).
"I was really proud of our team after the last few games," Weber State coach Randy Rahe said. "They came together and had an edge to them and found a way to get a good road win. Koby was outstanding tonight and carried us in a lot of ways."
Dillon Jones supplied 19 points and six rebounds for Weber State, and JJ Overton supplied 16 points, two rebounds and two assists. Dyson Koehler chipped in 11 points off the bench.
Jubrile Belo led Montana State (9-5, 1-2) with 22 points, seven rebounds, two assists and two blocked shots.
The Wildcats are at Montana at 7 p.m. MST Saturday.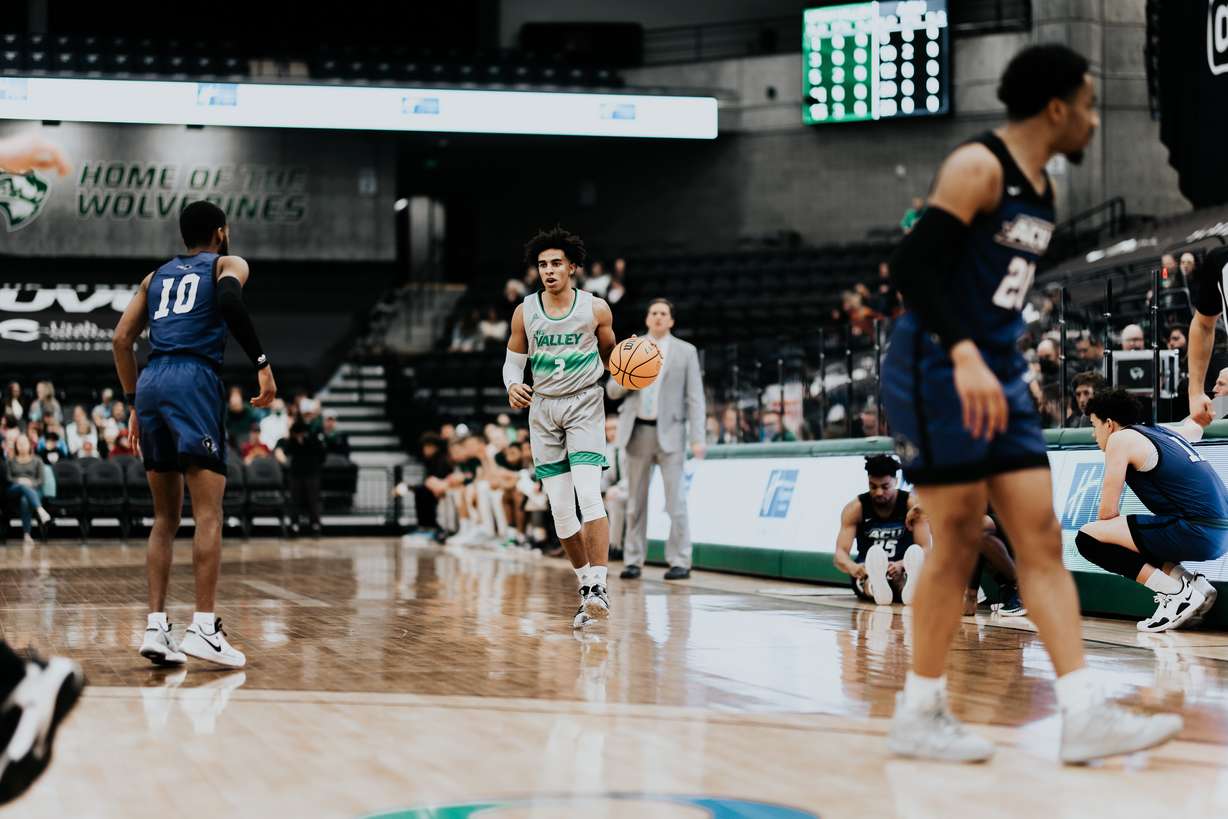 Nield's career night not enough as Utah Valley drops WAC opener
Airion Simmons poured in 21 points with four rebounds and three assists as WAC newcomer Abilene Christian took its conference opener from Utah Valley 80-76 Wednesday night at the UCCU Center.
Cameron Steele added 17 points, nine rebounds and four assists for Abilene, which improved to 10-2 on the year.
Blaze Nield scored a career-high 27 points with seven 3-pointers to go along with 11 assists and seven rebounds for the Wolverines, who got 21 points and 10 rebounds from Fardaws Aimaq. Le'Tre Darthad supplied 13 points for UVU (9-4, 0-1 WAC).
Simmons capped a 9-2 run with his third-straight bucket with 4:48 remaining to help the Wildcats take control for good, and Steele tied the game-high lead of 12 points with a bucket with 2:37 remaining.
Nield drained his sixth 3-pointer to pull the Wolverines within five, 78-73 and a seventh to cut the deficit to 78-76 in the closing seconds. But the mini-rally fell short for Utah Valley, which shot 58% from the field but committed 17 points and gave up 24 points off the bench to ACU to just two for Utah Valley's non-starters.
Utah Valley continues WAC play Saturday against Tarleton State. Tipoff is scheduled for 6 p.m. MST at the UCCU Center and will be broadcast on ESPN+ and ESPN 960 radio.
Shorthanded Tarleton tops Dixie State to open WAC play
Freddy Hicks poured in 27 points and five rebounds as Tarleton rolled to an 83-59 win at Dixie State with just six players registering minutes.
Four Texans scored in double figures for Tarleton (6-8, 1-0 WAC), including 18 points and five rebounds from Javontae Hopkins.
Cameron Gooden led Dixie State with 15 points, eight rebounds and four assists. Hunter Schofield added 14 points for the Trailblazers (7-7, 0-1 WAC) and freshman Noa Gonsalves had 11 points off the bench.
Dixie State hosts Abilene Christian on Saturday.
×
Related stories
Most recent Weber State Wildcats stories