Estimated read time: 4-5 minutes
This archived news story is available only for your personal, non-commercial use. Information in the story may be outdated or superseded by additional information. Reading or replaying the story in its archived form does not constitute a republication of the story.
Employees, employers and researchers agree, personal and professional development opportunities are important for the success of both employees and businesses. According to research by Lorman Training Solutions, "87% of millennials believe learning and development in the workplace is important" and "76% of employees say that a company would be more appealing if it offered additional skills training to its staff." However, just 29% of employees report being "very satisfied" with the career advancement opportunities available within their organization.
Utah's personal and professional development sector is well established with companies and colleges across the state providing training opportunities for both employers and employees. Streaming technologies now allow for many training courses to be provided in virtual environments, cutting down on transportation, lodging and dining costs.
In addition, the Utah Legislature has provided Short-Term Intensive Training (STIT) funds to eligible Utah residents to cover half the cost of certain non-credit, short-term training courses.
The following Utah companies and organizations can help you get personal and professional education courses for you and your employees.
Salt Lake Community College
Employees and employers seeking workforce training and continuing education can find a wide variety of classes available at Salt Lake Community College. Course categories range from Research and Planning to Art to Social Sciences to Teaching and Education.
Employers located in Salt Lake County interested in utilizing SLCC's courses can learn about the Custom Fit Training workforce development program. Eligible businesses can benefit from state funds that cover a percentage of the tuition cost for attendees. Courses can be scheduled based on what's convenient for you and your employees.
SLCC is now enrolling for Spring 2022 with courses starting as soon as January 10. Approved course offerings include Lighting Fundamentals, Basic Manufacturing Skills, Understanding Addictive Thinking, Electrical Principals for Alternative Energy, Applied Emissions, Microsoft Office Specialist, and the Frontline Leader Workshop Series.
Having a basic understanding of any of these skills can not only help you, but your company as well.
Utah Education Network
In partnership with the Utah State Board of Education and the Utah System of Higher Education, Utah Education Network provides professional development courses and conferences. For instance, in January, the Network will be hosting Edcamp Central Utah, what has been described as a "participant-driven conference" or an "unconference."
"Edcamps are designed to provide free participant-driven professional development for K-12 educators," the UEN website explains.
Another January professional development opportunity will be the Future of Educational Technology Conference, which will be a face-to-face networking event "with thousands of fellow ed-tech enthusiasts" who will "view the latest tools and resources from top education technology companies and explore the future of education."
To learn more about their conferences and online classes, visit the Utah Education Network website.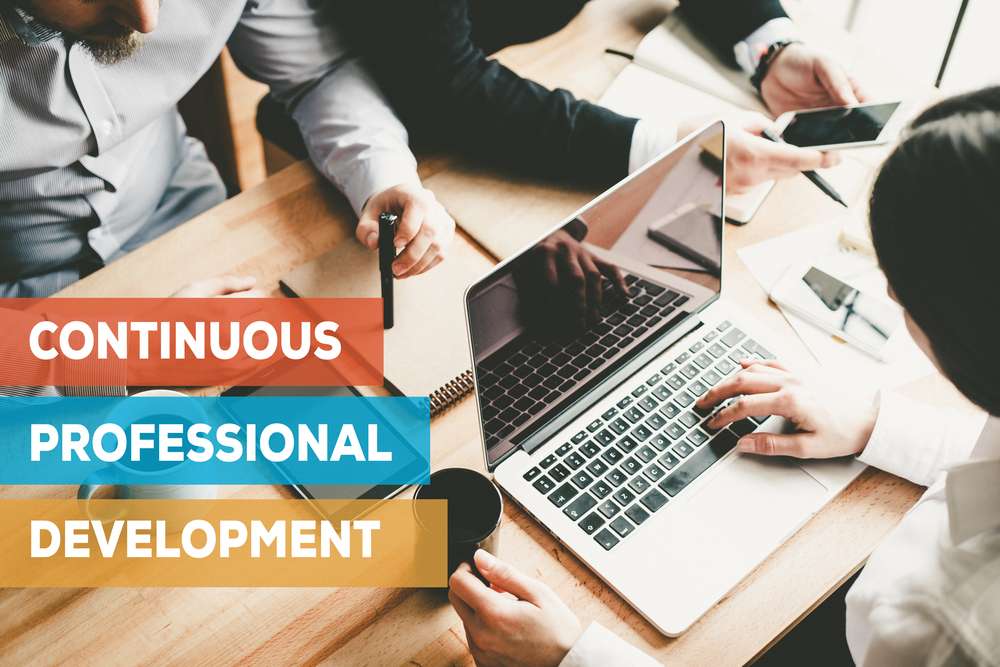 University of Utah
Interested community members have multiple options for continuing education at University of Utah. One option is targeted training and in-depth certificate programs offered for employees in any industry. Courses include Mentor Coaching, Develop Your Leadership Style, Employment Law, Grant Writing, Human Resources, Medical Assisting and Yoga Teacher Training.
If you want to start a new career or enhance your current skill set, University of Utah has a plethora of options for anyone. If you don't necessarily want to take classes for college credit, you can take them for noncredit at a significantly reduced cost.
Salt Lake Chamber
Aiming to provide professional development opportunities to provide specialized training and advanced professional education, the Salt Lake Chamber works "to help business professionals enhance their knowledge, competence, skill and effectiveness."
The Chamber's next professional development conference will be the Business Women's Forum 2022 titled, "You'd Be Prettier if You Smiled and Other Lies Women Learn about Positivity 2.0." The event will include a round-table style discussion to allow attendees to learn more about being a woman in a business setting, positivity in the workplace and speaking up for yourself in important conversations.
For more information about the Salt Lake Chamber's professional development opportunities, visit their website.
×