Estimated read time: 7-8 minutes
Losing weight is again one of the top resolutions for the New Year. And with all the work-from-home over the past year and comfort-eating over the holidays, it's an ideal time to refocus on achieving and maintaining a healthy weight. But brace yourself: Much of what you think you know about dieting may be turned upside down.
You're likely familiar with some of the most popular diets out there. Some focus on foods from specific regions of the world, some diets eliminate animal products, some have clever names or are supported by apps, while others simply focus on portion control. Perhaps you've even had some luck with one or two of them in the past.
It's true, you might see some initial benefits, but an international study published in The BMJ found that these effects typically don't last very long. (Cue the frustration and tears by the tens of millions of Americans struggling to figure out why nothing is working.)
With all the confusing, contradicting and constantly shifting information swirling around out there, it's easy to get overwhelmed by all of the latest diet trends. That's why one of the leading metabolic scientists in the world (who just happens to live and work in Utah) is cutting through the noise to provide clear, research-based data to help people reach their optimal health.
Here's what local professor, researcher and best-selling author, Benjamin Bikman, Ph.D., says about why today's most popular diets don't work.
Unsustainable programs ruin our health and waistlines
"The majority of diet programs focus on calorie restriction," said Bikman. "When you're starving yourself to lose weight, you WILL lose weight, but it's almost never sustainable. There's a good reason why this happens, and it's because hunger always wins."
Bikman shares that most of these starvation diets focus on an improper blend of macronutrients in improper amounts. Often these diets have some carbohydrates, some protein and are typically low in healthy fats and very low in calories. While you can starve yourself for some period of time or to reach some kind of short-term goal, once that motivation goes away, people tend to rebound and often gain even MORE weight because they're getting less healthy and are simply fatigued of the severe caloric restriction (which isn't natural or or good for you).
"Stop thinking about quick fixes and focus instead on the concept of sustainability with your weight," said Bikman. "We do this by reminding the body how to shift its primary fuel use, by reminding the body how to burn fat rather than just constantly burning glucose (from carbs)."
'Mis-nourishment' from calories
Other diet programs focus not on calories, but on regional foods, or isolating specific types of foods. Yet one of the most common complaints is that you'll feel hungry shortly after eating. It's probably not because you need to eat more -- it's because you need to eat better.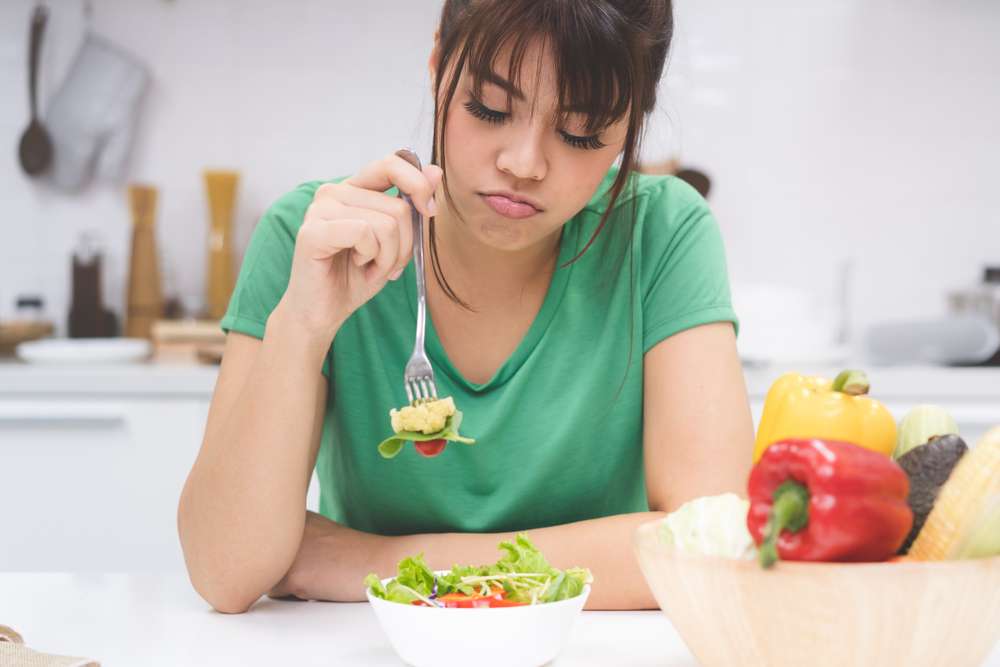 According to Bikman, it's possible to consume plenty of calories and still feel hungry because you're lacking the right kinds of calories for essential nutrition. He calls this "mis-nourishment" and says it's ruining many people's health.
"When you feed the body the right mix of macronutrients, you're really addressing the core issue," said Bikman. "The beauty of this approach is that you typically won't be hungry, and you're far less likely to overeat."
Unfortunately, many diet fads promote meal plans that lack essential nutrients. (According to a study published in BioMed Central, this includes four of the most popular diet plans out there.)
Poor protein choices
Protein is another thing that seems to cause confusion. Some diet plans prioritize protein and others limit it, but most people aren't getting the most out of this macronutrient.
"You have competing mindsets on protein, with very little legitimate science behind the arguments," said Bikman. "Protein is essential, especially as you age, but it needs to be consumed in conjunction with fat, just as is found in nature."
Bikman is equally concerned with the plant-based protein trend, which he emphasizes is not based on good science, but clever marketing.
"This isn't meant to be provocative, but unless you have a real allergy, you should NOT be consuming plant protein," said Bikman. "You get very little nutritional benefit from plant protein due to the anti-nutrients and incomplete amino acid profile, plus concentrating the incredible amount of plant matter to isolate the small amounts of protein also concentrates unhealthy levels of heavy metals, which can build up in your body and devastate your health."
The best types of protein, according to Bikman, are whey, egg whites and collagen. He emphasizes that those have the highest biological value, offer the most complete essential amino acid profile, and support lean and toned muscle, healthy joints, cartilage and bone health.
Consuming little or the wrong kinds of fat
For decades, fats were considered the culprit behind weight gain and health problems, which is how the low-fat dieting trend got started. These days, with an abundance of scientific evidence to the contrary, people are realizing that consuming healthy fats may be the single biggest—and best change they can make for their health and weight. But Bikman says consuming the right kinds of fat is critical. Not all fats are created equal. Processed seed oils from soy, corn and canola are particularly harmful, while fats from olives, coconuts, cocoa butter, ghee and more are uniquely beneficial.
"It's important to get a wide spectrum of healthy fats, from short-, medium- and long-chain sources," said Bikman. "It's not about taking a shot of MCT oil or a big pat of butter and calling it a day."
Cracking the code for a healthy diet
Now there's an easier way to get all the essential nutrients your body needs to stay healthy, full, and energized. To give busy people like you healthier options, Bikman and his co-founding team of nutrition and industry experts recently created HLTH Code Complete Meal.
Bikman says these carefully formulated meal shakes are designed to optimize health, including weight management, gut health, brain health, even hair, skin and nail health. HLTH Code Complete Meal features an optimized, science-backed blend of protein, collagen, healthy fats, apple cider vinegar, probiotics, prebiotic fiber, vitamins and minerals—with no added sugar or any artificial ingredients.
"Based on scientific and competitive research, we believe that HLTH Code Complete Meal is truly a breakthrough in healthy eating and certainly with meal replacement shakes," said Bikman. "Our customers tell us they're the best-tasting and most-filling shakes they've ever had, and they help keep blood glucose low—which is absolutely essential."
HLTH Code Complete Meal is made in the USA and at a Current Good Manufacturing Practices certified facility that is registered with the Food & Drug Administration.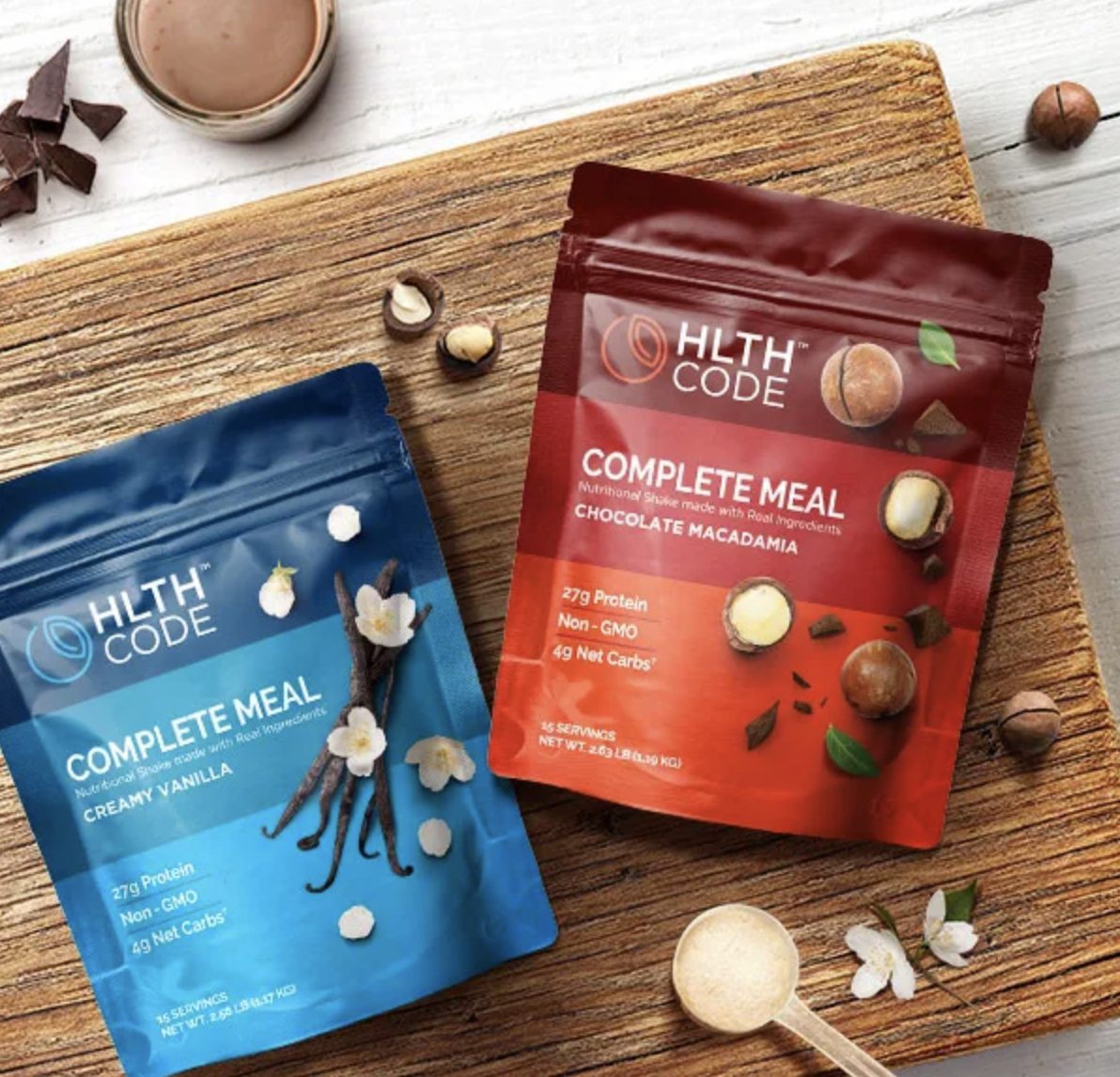 Rave reviews for HLTH Code
"I've been drinking this for 5 months to break my intermittent fast and I'm in my best shape and down 21 pounds. I can't recommend this enough!! Plus it has a great flavor!! What's not to love??" said one reviewer.
Another reviewer shares, "The results have been phenomenal! Thank you HLTH Code. The shakes are yummy but the health results are miraculous."
Yet another satisfied customer says, "They are tasty. In addition, they fill me up and keep me full for the entire afternoon. I have managed to pass a weight loss plateau by using these as my lunch every day at work."
Satisfaction guaranteed with HLTH Code
If you're nervous about trying something new and making changes to your nutrition plan, don't be. Bikman stands by his HLTH Code Meal Replacement products and is willing to guarantee your satisfaction.
"You have nothing to lose (except some confusion and those extra pounds) and everything to gain—in terms of wellness and confidence," said Bikman.
Indeed, if you've been looking for improved wellness and weight management, then the HLTH Code Meal Replacement is your answer. To receive an exclusive discount on your first order, visit getHLTH.com and enter the discount code KSL at checkout.
×