Estimated read time: 4-5 minutes
This story is sponsored by Homie.
Few things can strike more fear and dread into a homeowner's heart than the words "Realtor" and "fees." That's because you never know how much you might end up paying in commission fees once you sell your house.
Bankrate states that sellers can expect to pay between 5% to 6% of the selling price, which is split between your listing agent and the buyer's agent. So, if your house sells for more, you pay more.
But as home prices skyrocket, more sellers believe it is unfair for agents to collect a commission that can be $25,000 or more.
You've put a lot of hard work into your home. Perhaps you've taken out a loan to improve things, or maybe you've built up a lot of equity over the years. Ideally, when it comes time to sell your humble abode, you should be able to retain as much of that equity as possible.
Imagine if you only had to pay a flat fee to your agent, no matter the selling price of your home. Homie believes that's the way real estate should be — and you should take advantage of it.
What is a flat fee real estate agent?
It may sound too good to be true (it's not), but a flat fee real estate agent is exactly what it sounds like. Instead of paying a percentage of your home's selling price, you pay a flat fee, which won't go up or down. The flat fee varies by state, but in Utah, you'll pay $3,500 with Homie — no matter the price of your home. Since Homie agents are salaried, they don't rely on high commissions to make a living.
How flat fee listings work with Homie
You might worry that a flat fee means you're missing out on extra services that may come with a traditional broker. However, a dedicated agent, a home value report, pricing assistance, professional photographs, yard sign, and marketing on all major real estate sites are all included in your flat fee.
Not only that, but Homie is a full-service brokerage, so you get everything you need for your real estate transaction. Your agent handles the contracts and paperwork — you just have to accept the offer! The process is so simple, you'll wonder why anyone ever opts for the traditional route.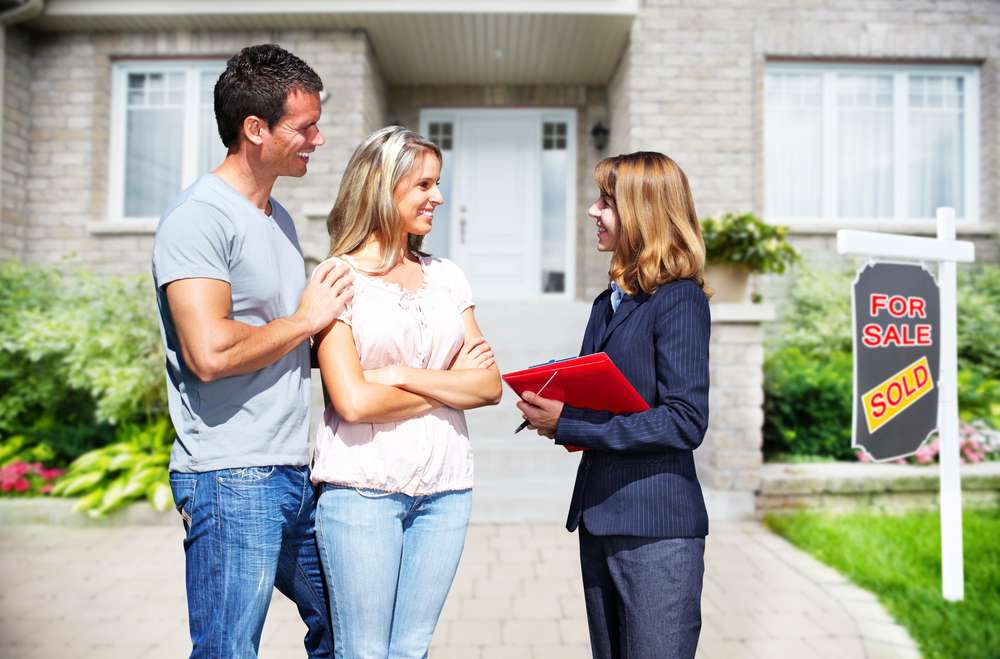 Keep more money in your pocket
You might feel skeptical about a flat fee listing. But here's an illustration of how much money it could potentially save you:
Say you're selling your home for $500,000. With a traditional listing, you pay between $25,000 to $30,000 in fees for your agent and the buyer's agent. However, if you opt for a flat fee listing with Homie, you pay $3,500 to your agent plus the buyer's agent fee. The buyer's agent fee is typically between 2.5% to 3%, so you end up spending between $11,000 to $12,500 with the flat fee listing. That's a lot more money that you get to take to your new home, which can make a big difference when you're scraping for a down payment.
Save even more when you sell to a Homie buyer
Your savings go up if you choose to sell to a Homie-represented buyer. In that case, you pay a flat $5,000 to the Homie buyer agent instead of the traditional 2.5% or 3%. In total, you could end up paying just $8,500 in listing fees when you work with Homie on all fronts. (And that's whether your home sells for $400,000 or $900,000.)
Sell your home faster and save with a flat fee listing
While a flat fee listing with Homie can save you money, it will likely save you time as well. Business Wire reported that homes listed with Homie not only sold for 1.2% more than comparable homes listed with traditional brokers, but they also sold eight days faster.
Since 2015, Homie has been on a mission to save customers thousands of dollars in fees and commissions. Their team has proven to skeptics that home buying and selling can be simple and inexpensive while making a real difference in people's lives.
List your property with Homie today and enjoy the benefits that come from transparent, flat fee brokerage.
×