Estimated read time: 3-4 minutes
HUNTSVILLE, Weber County — Club Med, a global resort giant, revealed on Tuesday more details about its new hotel coming to Snowbasin Resort in a few years, calling it the brand's first-ever "exclusive collection" resort in the U.S.
Henri Giscard D'Estaing, the president and CEO of Club Med, spoke about the upcoming project as the company celebrates the opening of Club Med Quebec, the brand's first resort in Canada and first ski mountain resort in North America, slated for Friday.
"Our pioneering spirit has allowed us to successfully introduce our distinctive all-inclusive model to ski destinations worldwide and reshape what a traditional ski vacation looks like," d'Estaing said, in a statement. "Looking ahead, we are delighted to bring Snowbasin their very first lodging and introduce the spectacular region to travelers from all over the world."
Snowbasin Resort first revealed plans for a Club Med hotel back in September when it announced plans for a major expansion of the resort, set to take place over the coming years.
A spokesperson for the Club Med told KSL.com Tuesday that the facility will feature 320 rooms, a little bit larger than the 300 rooms previously announced. They added the rooms will be a mix of two-bedroom deluxe rooms, family suites and private penthouse suites.
The exact building dimensions and renderings of what is being called "Club Med Utah" have yet to be finalized and released. However, officials said it's projected to bring in about 400 jobs to the Utah economy by the time it opens.
The company announced Tuesday it will also be a part of the brand's 5-star resort "exclusive collection," the first of its kind in the U.S. The project will also be the company's first resort of any kind in the country in over 20 years. It's still on schedule to open by December 2024.
"Club Med Utah will give travelers additional opportunities to discover Utah's natural beauty and welcoming communities through a transformative mountain getaway experience," added Carolyne Doyon, the president and CEO of Club Med North America and the Caribbean, in a statement.
In all, Club Med owns about 70 resorts and has about 23,000 employees across the globe, with a handful of those considered a part of its 5-star resort exclusive collection. Aside from the new resort opening in Canada this week, Club Med lists resorts in the Dominican Republic, France, Italy, Mexico, as well as places throughout the Indian Ocean and cruises that are within the collection.
Per its website, exclusive collection resorts are facilities that "offer all-inclusive convenience" and "casually elegant moments paired with bucket-list-worthy experiences – all wrapped up in the most sought-after global destinations." That includes luxury service, spas and gourmet food.
The Club Med resort is one of many changes planned for Snowbasin in the coming years and decades. East West Partners, the developer of the resort, announced future plans ahead of this ski season.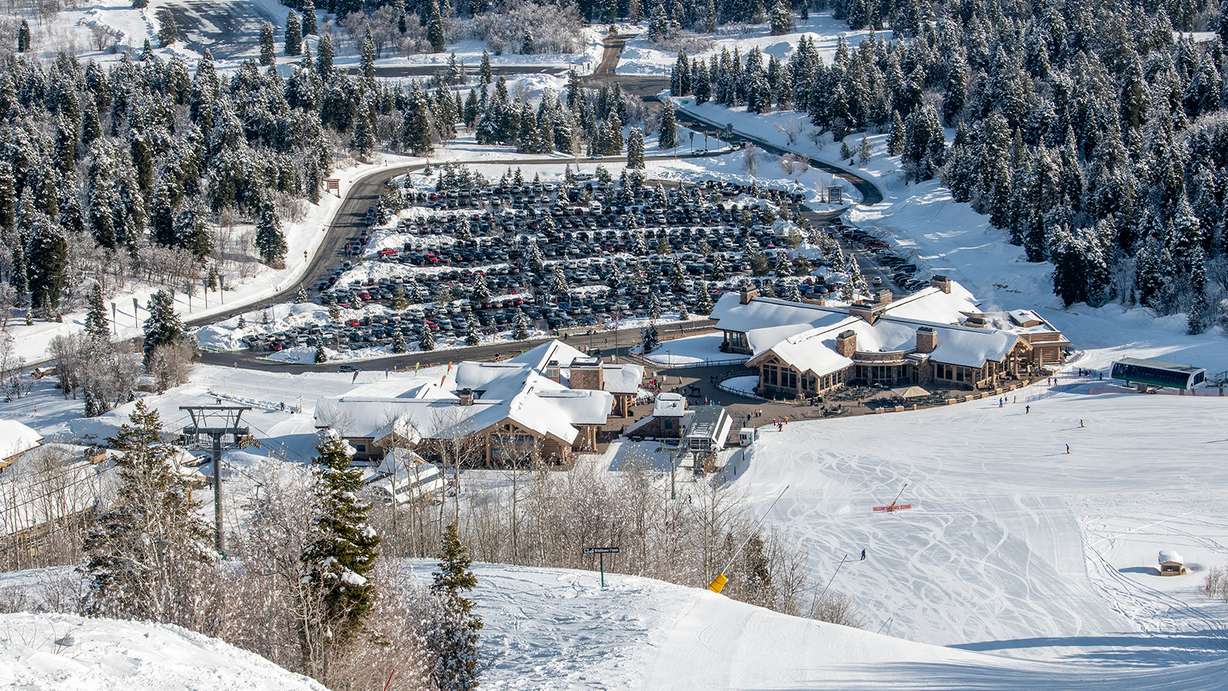 Some of the changes have already happened. For instance, it added 435 new parking spots in the Maples and Canyon Rim parking areas. A high-speed six-person lift was also installed for this season.
The Club Med resort is a key component of a village master plan that will also include restaurants, shops and "other programming." More retail, residential and resort amenities are expected to be constructed "over the span of many years" beginning in 2025.
There will also be more terrain and lifts as a part of the planned growth, the developer said at the time.
Davy Ratchford, the general manager of Snowbasin Resort, said back in September that he believed the changes put Snowbasin "on track to become the world-class resort destination."
As for the skiing this season, Snowbasin Resort is one of a handful of resorts yet to open this season as a result of a warm and dry November; its opening date is yet to be announced. In a social media post Monday, resort officials said they plan to provide their next opening date update on Dec. 6.
×