Estimated read time: 4-5 minutes
This archived news story is available only for your personal, non-commercial use. Information in the story may be outdated or superseded by additional information. Reading or replaying the story in its archived form does not constitute a republication of the story.
With fall in full swing here in Utah, there seems to be an incredible vista around every curve in the road. But the best view of all is always the clearest – and that's exactly why you shouldn't miss another season of spectacular sights suffering from poor vision.
If you've ever considered ditching the glasses, contact lenses, prescriptions and check-ups for a safe and effective vision correction procedure like LASIK, there's never been a better time. Here's why.
You can end the irritation of contacts for good
It's that time of year when the holidays are around the corner, but so is winter. And that means cold, dry air that you're going to feel in your bones – and in your eyes. Seasonal eye dryness can be annoying for everyone, but it's especially detrimental to those wearing contacts. It's a condition that afflicts half of contact wearers, according to Optometry & Vision Science.
If you can't – simply don't want to – suffer through one more dry winter with itchy, irritable eyes, shed the contacts for good with LASIK eye surgery.
You'll free yourself from glasses
While they might not cause dryness and irritation, eyeglasses are no picnic either. Eyeglasses can be simple and convenient, but they can also distort your vision, place unnecessary pressure on your nose or your ears, and throw off your overall look – even if you happen to look killer in glasses. Not to mention glasses are just one more thing for you to keep track of – and keep from getting stepped on, sat on, misplaced or in the hands of small children (which is highly likely to result in tragedy).
Fortunately, according to the Mayo Clinic, the vast majority of patients who undergo laser-assisted in situ keratomileuses (LASIK) eye surgery achieve 20/20 vision or better and that means they ditch those eyeglasses.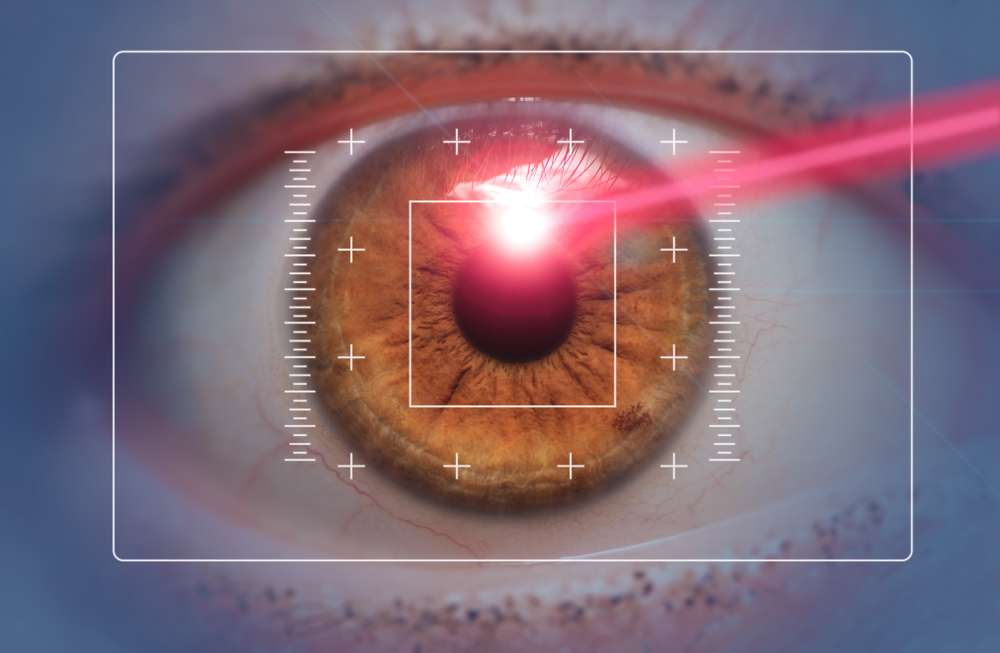 You won't miss a minute
If you've been wearing glasses and contact lenses for a number of years – well, that's a number of years too long. According to The Eye Institute of Utah, one of the most common feelings post-surgery is the simple regret of not doing it sooner.
And if you're waiting for a time that's less busy or more convenient, don't sweat that either. The beauty of LASIK surgery is that it requires essentially no downtime. According to Verywell Health, your doctor will likely ask you to rest your eyes the day of surgery, but you'll be back to life as usual – without glasses or contacts – the next day.
While your eyes will continue to heal over the following months, you'll likely experience vision improvement and feel back to your normal self within hours of the procedure.
Your hobbies are waiting
While you've still got the motivation and ability to do what you love – from kickboxing to competitive swimming – don't let your eyesight be the thing that holds you back. Imagine hopping in a pool without worrying about your contact lenses – or arm-deep in clay while throwing pots and not panicking when your glasses start sliding off your nose.
By freeing yourself from glasses and contacts, you won't be stopping to de-fog your glasses while you steam green beans in the kitchen or searching for your readers every time you get a text. In a nutshell, your life and everything in it that you enjoy is better.
Technology has evolved
If you've put off vision-correcting surgery for years, it's time to seize the moment. Over the years, the LASIK procedure has only become safer, more effective and more flexible for patients with a variety of vision issues.
At The Eye Institute of Utah, for example, the center's experienced eye doctors, ophthalmologists and optometrists specialize in LASIK procedures, using only leading-edge technology to provide all-laser, blade-free LASIK surgery.
Additionally, if LASIK isn't quite right for you, The Eye Institute of Utah also provides a wide variety of alternative procedures, like PRK, Visian ICL surgery, monovision correction, refractive lens exchange and more. For more information on vision corrective procedures, visit The Eye Institute of Utah or call 801-845-0759.
×
Most recent News stories