Estimated read time: 6-7 minutes
This archived news story is available only for your personal, non-commercial use. Information in the story may be outdated or superseded by additional information. Reading or replaying the story in its archived form does not constitute a republication of the story.
Wrinkles. Spots. Discolorations. Burn scars. Any of these might make you self-conscious in a crowd, but maybe you've been reluctant to take care of them. Research from the National Institutes of Health shows that improving your physical appearance improves your self-esteem, yet many people feel shame when it comes to addressing these minor physical flaws.
The University of Utah's Dermatology Department wants to fix that.
The department is on a mission to break down stereotypes about cosmetic services. As part of one of the largest dermatology departments in the country, their healthcare providers are highly specialized in every aspect of skin health. They want to empower you to have the confidence to show the world your best self, starting with your skin.
For the past five years, they've held their Cosmetic Open House event to share incredible discounts on their treatments and services. It's a great way for existing patients to take advantage of amazing deals on their favorite services, and it's especially beneficial for new patients who have been considering cosmetic dermatology treatments.
"At University of Utah Health Dermatology, our aesthetics experts offer a broad array of treatments. Some are great for those who simply want to maintain their appearance and prevent major changes over time, while others can erase years from your appearance," says Erika Summers, MD. "I always like to assure new patients that whatever service they choose, all of our treatments are non-invasive and do not require general anesthesia. Cosmetic dermatology is a fantastic option for patients who don't feel comfortable seeking surgical alterations."
Also being featured at special sales pricing is a variety of dermatologist-recommended skincare products, from cleansers to anti-aging creams. This year's theme is "Caring for You," which reflects the department's commitment to helping you achieve the highest level of skin health and self-esteem.
To feel more comfortable in your own skin, take a look at what they have to offer at this year's event.
Cosmetic services
The department offers more than 70 unique treatments and aims to provide options to fit all needs, desired results, and downtime. Service categories include injectables, laser (pigmentary & resurfacing), esthetician services, body contouring, and skin surgeries.
For a full list of the most popular treatments and services, click here.
Providers
This year's lineup of board-certified dermatologists and master estheticians for the open house includes Dr. David Ross Smart, Dr. Erika M. Summers, Dr. Adam Tinklepaugh, Dr. Payam Tristani-Firouzi, Dana Rice, Leenie McDonough and Annika Lindsay.
Dr. David Ross Smart is a board-certified dermatologist specializing in laser and cosmetic dermatology. His patients enjoy optimal outcomes through personalized treatment plans following a variety of cosmetic therapies.
Dr. Erika M. Summers is a board-certified dermatologist with specialized expertise in laser and aesthetic dermatology. In addition to creating comprehensive treatment plans for a vast array of patient procedures, Dr. Summers also trains dermatology residents at the U.
Dr. Adam Tinklepaugh is an assistant professor in the Department of Dermatology at the University of Utah School of Medicine and a board-certified dermatologist. He specializes in Mohs surgery (a tissue-sparing surgery for treating skin cancer).
Dr. Payam Tristani-Firouzi is a board-certified dermatologist and has previously served as the director of U of U Health Dermatology's cosmetics center. She integrates her specialized expertise in lasers and cosmetics procedures to provide state-of-the-art treatments for her patients, including facial rejuvenation and body contouring.
Dana Rice graduated from Cameo College of Essential Beauty where she received her master esthetician license with a specialty in medical aesthetics. She offers skin care consultations, chemical peels, hydrafacials and laser hair reduction.
Leenie McDonough received her master esthetician degree from National Institute of Medical Aesthetics (NIMA) after receiving her cosmetologist license a couple years prior. She has specialized training in micro-needling, chemical peels, hydrafacials, and a variety of lasers. She is very knowledgeable about skincare regimens and is excited to work under Dr. Summers as her lead master esthetician.
Annika Lindsay received her license as a master esthetician from Skin Science Institute of Laser and Esthetics in Sandy, Utah. While there she received extensive training in a wide variety of services including laser treatments, micro-needling, and more. She recently joined the Cosmetic Dermatology team at U of U Health where she specializes in CoolSculpting and blue light therapy.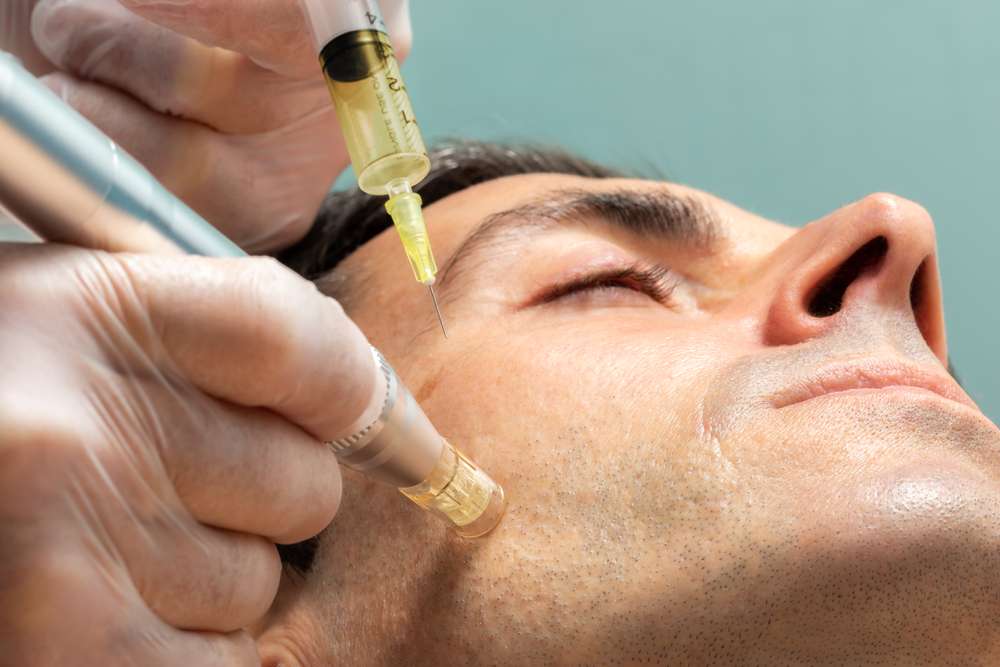 Blending art with medicine
Since the pandemic started, people have had fewer opportunities to see each other in real life. When you spend all day looking at filtered social media posts and your own reflection on Zoom calls, it's easy to find things about your appearance that you want to change. The U's cosmetic dermatologists work with patients to achieve their goals of looking like the best versions of themselves — and not like someone else's photoshopped image.
But the changes aren't just skin-deep. Cosmetic treatments are one way of taking care of your whole self. And, as the title of the event suggests, the U's cosmetic dermatologists are dedicated to caring for you and helping you cultivate greater confidence.
"It's not just a job for me, it's a passion," says Dr. Summers. "Cosmetic dermatology blends art and medicine. Patients come to me with their questions and ideas and I work with them to make their vision come true."
Join the Virtual Cosmetic Open House 2021
This year marks the fifth open house event for the cosmetics department, and it's the second to be hosted virtually.
What started as a patient appreciation night has grown to the most anticipated sale event of the year — and one you won't want to miss. Traditionally, it would take place on a single night with catering, educational lectures by physicians, live treatment demonstrations, consultation booths, and giveaways. Due to the ongoing pandemic, the department has had to alter the format while preserving their patients' favorite aspects of the event.
Here's what you can expect this year:
The one-night, in-person event will be replaced by four days of extended sales available over the phone and online.
A dedicated call center staffed by cosmetic experts can answer any questions about the featured treatments, services, and skincare products.
The University of Utah Dermatology's Virtual Cosmetic Open House 2021 will be Tuesday, Nov. 9 through Friday, Nov. 12. For consults, purchases, or scheduling, call 801-213-0788 that week between 9 a.m. and 4 p.m.
For more information about the event, visit the 2021 open house website.
×