Estimated read time: 5-6 minutes
This archived news story is available only for your personal, non-commercial use. Information in the story may be outdated or superseded by additional information. Reading or replaying the story in its archived form does not constitute a republication of the story.
This story is sponsored by Homie.
Buying a home these days can feel like trying to grab a case of toilet paper at the store in 2020. There's a lot of competition and not a lot of inventory. It can be a real pain for buyers.
But it doesn't have to be that way.
Before you lose hope, it may help to get a better picture of how the real estate landscape in Utah has changed, particularly over the past year. This can prepare you to make a more compelling, competitive offer — including something you probably haven't tried yet. Here's what you should know if you're hoping to buy a house in this supercharged market.
Expect to pay much more than you thought
This isn't what you want to hear when you're in the market for a new home, but if you were hoping to score a killer deal — well, it's probably not going to happen. The University of Utah's Kem C. Gardner Policy Institute recently released a "State of the State's Housing Market" report that found housing prices have increased 28.3% from 2020. This puts Utah in the No. 2 spot in the nation for year-over-year percent increase, just behind Idaho. (Of course, this is excellent news if you're looking to sell your home.)
And, unfortunately, don't get too excited if you do see a home priced lower than you expected.
"Sometimes listing agents intentionally price a home below market value to make it a more compelling offer," Philip Kranefuss, head of Real Estate in Colorado with Homie, told The Mortgage Reports. "This results in a buyer-feeding frenzy. And it's not unheard of in these situations to see the winning bid come in thousands over list price."
Not sure how much to offer? Kranefuss says a competitive offer typically goes 1%–3% above the list price. But you'll want to make sure you don't go over your budget!
You'll have to make decisions faster
The good news is that you won't have very long to worry about the price of your home. That's because your main concern will be simply trying to buy one. And if you were hoping to take your time and shop around for a few days, you'll likely miss your chance. With dozens of buyers competing to purchase newly-listed homes, you'll have to put an offer in quickly.
Norada Real Estate Investments reports that homes sold within an average of 19 days during the second quarter of this year. Depending on where you're looking to buy, this number could be much shorter. Utah Real Estate reports the average Utah home was only on the market for nine days in September 2021. Bottom line: If you need to find a home as soon as possible, be prepared to pounce. Don't let the opportunity pass!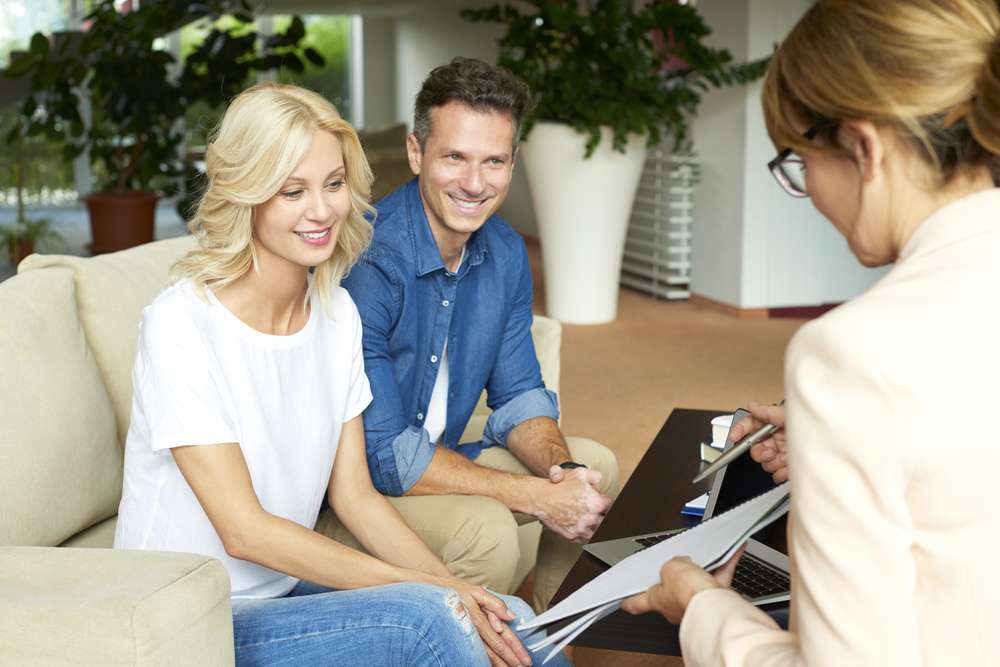 You've got to compete with thousands of Californians
Could anyone have predicted that there would come a day when a big chunk of California's population would be clamoring to move to the Beehive State? Yet that's the current reality. The pandemic spurred a huge shift in the nation's housing market, with people from more expensive areas looking to relocate somewhere more affordable. Utah just happens to be one of the top places where people want to go. (Who can blame them?)
It's become particularly popular among Californians. Last year, more than 500,000 people in California were browsing on UtahRealEstate.com, according to Dave Robison, president of the Utah Association of Realtors.
"We don't have that many homes for sale, but we had half a million looking from California," Robison told the Deseret News. "Half a million."
You may need to get a little creative with your offer
Contrary to what you might think, the real estate game isn't all about money. Yes, you'll need to put in a good offer — but the highest bidder doesn't necessarily always win. There are other things you can do to make yourself stand out among the other buyers.
This includes catering to the seller's needs. For example, if they need to close quickly, do what you can to speed up the process! Or maybe they'd appreciate a little extra time in their home. You can accommodate that request, too. Sellers want buyers who are easy to work with. Be that person!
More buyers are paying with cash
Nothing is more frustrating than repeatedly losing out on homes because of competing sellers who paid cash. Redfin reports that cash offers quadruple your chances of winning a buying war, and a staggering 30% of homes were purchased with cash this year. But how can you compete with that when you don't have that kind of money on hand? Well, now there's a way.
Want your offer to stand out? Get pre-approved for Homie Cash
Homie Loans recently released Homie Cash, a program that levels your offer up to cash to help you win the house you want. When you qualify for the program, Homie will advance a cash loan you can use to purchase a home. After closing, you can refinance the loan into a long-term mortgage you can afford. It's time to stop bidding and start winning — get pre-approved for Homie Cash today and get ready to finally purchase the home you've been eyeing!
Homie Cash is currently available in Utah, Colorado, Arizona, Idaho, and Nevada. For more information about Homie Cash or to get pre-approved today, visit homie.com/cash.
Homie Loans is an equal housing lender NMLS#1016597
Homie and Homie Loans are affiliated businesses in that they are both owned by the same person. Learn more at homie.com/affiliates.
×