Estimated read time: 4-5 minutes
This archived news story is available only for your personal, non-commercial use. Information in the story may be outdated or superseded by additional information. Reading or replaying the story in its archived form does not constitute a republication of the story.
This story is sponsored by Homie.
You've been eyeing the housing market for months, eagerly searching for that dream home. But there's just one problem: Everyone else is doing the same thing.
UtahRealEstate.com reports that homes in Utah spend a median of six days on the market, which means you no longer have the luxury of waiting around to make your offer. You need to act quickly—and you need to stand out. Among the many offers a seller gets in today's market, you've got to convince them that yours is the best.
When trying to set yourself apart in a competitive market it's not always the highest bidder who wins. If you want the best chance of securing that dream home, here are a few things you can try.
Offer above asking price
With HousingWire reporting that people in Utah are offering anywhere from $10,000 to $60,000 (or more) over asking price, this is an important tip to keep in mind. Offering more money is just one way to sweeten the deal and set yourself apart from the many other aspiring homeowners out there.
"Sometimes listing agents intentionally price a home below market value to make it a more compelling offer," Philip Kranefuss, head of Real Estate in Colorado with Homie, told The Mortgage Reports.
"This results in a buyer-feeding frenzy. And it's not unheard of in these situations to see the winning bid come in thousands over list price."
If you're wondering how much you should offer above the asking price, Kranefuss says a competitive offer typically exceeds 1%–3% over the list price. Of course, it's also important not to go over budget, so be sure to discuss this with your agent beforehand.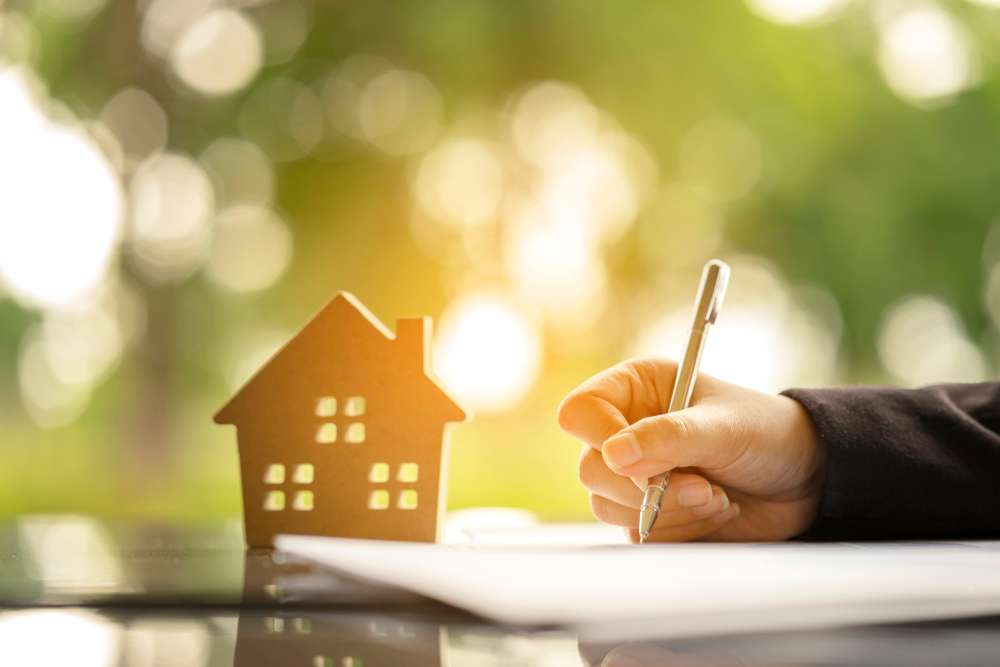 Put down more earnest money
To show the seller that you're serious, it's also a good idea to put down a decent amount of earnest money. Essentially, this is a deposit on the home. If the seller accepts your offer, the earnest money goes toward your down payment and closing costs. According to Investopedia, "Earnest money deposits can be anywhere from 1–10% of the sales price, depending mostly on market interest."
If you want to make your offer more attractive—particularly in Utah's competitive market—consider putting down more earnest money.
Know your seller's needs
The easier you are to work with, the more likely someone will want to do business with you. That's why, as a buyer, you should do everything in your power to make the process as pain-free as possible for the seller. Consider moving up the closing date or limiting contingencies if you can.
For example, if you feel pretty confident about a home's value, you might waive the appraisal to speed up the process. It's a risky move, but it might pay off! A good agent can steer you in the right direction when it comes to appealing to a seller.
Offer to pay cash
In today's housing market, it's true what they say: Cash is king. Redfin reports that cash offers quadruple your chances of winning a buying war. And if you think this is outside the realm of possibility for you, keep reading.
Get Homie Cash pre-approved
Don't have enough money to make a cash offer? With Homie Cash, that's no longer a problem. Homie Cash is a new program from Homie Loans that allows buyers to upgrade their offers to cash.
The process is simple: First, you'll complete a short application to qualify for the program. Next, Homie Loans will pre-approve you to ensure you're eligible for a conforming mortgage. Once you're approved, you'll work with a Homie real estate agent to make an all-cash offer with Homie funds.
Of course, you may be wondering whether paying cash really matters.
"We've already seen cash make a difference for several early Homie Cash buyers," Johnny Hanna, CEO and co-founder of Homie, told Utah Business magazine.
"One buyer looked at more than 20 homes and made three traditional offers well over asking price. They tried the traditional route for a month and got nowhere. The first cash offer they made was accepted. In their case, the cash helped seal the deal, and I expect cash will be what makes or breaks buying a home for many buyers in today's market.
Homie Cash is currently available in Utah, Colorado, Arizona, Idaho, and Nevada. For more information about Homie Cash or to get pre-approved today, visit homie.com/cash.
Homie Loans is an equal housing lender NMLS#1016597
Homie and Homie Loans are affiliated businesses in that they are both owned by the same person. Learn more at homie.com/affiliates.
×